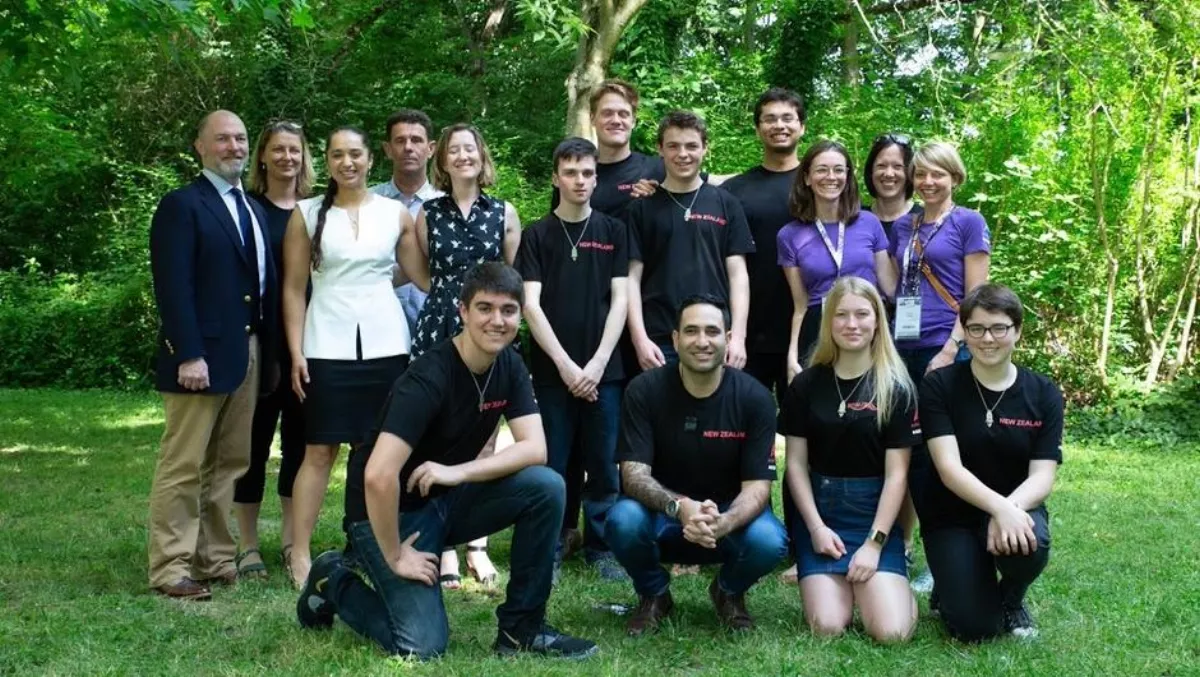 The young Kiwi teams taking innovative thinking into space
FYI, this story is more than a year old
If you've ever wondered what it would be like to take innovation far above earth and into space exploration, the recent ActInSpace challenge demonstrated just how far Kiwis can fly.
That was the reality for two local teams that recently travelled to France as part of the global ActInSpace semi-final event in Toulouse recently.
The teams, called Te Mārama and Team Underage, were selected after entering the national ActInSpace NZ challenge held in Christchurch. The event was one of 71 events run simultaneously in 35 countries.
New Zealand was the only country to send two teams to the semi-finals in France, where Te Mārama and Team Underage competed against teams from Australia, Brazil, Guatemala, Taiwan, and Turkey.
Although the two New Zealand teams narrowly missed out on snapping up a place in the finals, the judges were impressed with the quality of ideas.
Te Mārama initially came up with a solution to reduce dangers and high costs of mechanical repairs on the International Space Station, through a combination of robotics and virtual reality.
The team then refined their idea with support from local and international researchers, engineers and technicians at organisations like NASA, the German Space Agency (DLR) and New Zealand's Centre for Space Science Technology (CSST).
"Space represents an emerging and complex market where we have the opportunity to do things differently, and solve problems rather than just extend Earth's into the galaxy," comments Te Mārama team member Jonah Belk.
"We feel extremely grateful to have been able to immerse ourselves in this industry, make connections and learn more about the gaps that exist in the sector. It feels like this is just the beginning."
While the team was in France, Te Mārama also met with business incubators and space agencies. Back in New Zealand, CSST will continue to support the team.
"We were thrilled to see such a diverse group of young entrepreneurs working together on an innovative solution that could play an important role in the future of space exploration," comments SpaceBase's Emeline Paat-Dahlstrom.
"Te Mārama is a great example of Kiwi ingenuity at play and serves as an excellent example for future space entrepreneurs from New Zealand."
Team Underage comprised five high school students from Dunstan High School in Alexandra, Otago. They pitched an idea of combining global positioning technology with street art and social media.
Normally only one team would be sent to the semi-finals, but with help from Airbus Team Underage joined Te Mārama in France.
"The New Zealand Space Agency couldn't be prouder of what Team Underage have achieved, and we feel privileged to have been able to offer them this opportunity," comments Dr Peter Crabtree, General Manager Science, Innovation and International at the Ministry of Business, Innovation and Employment.
"We also extend our congratulations to Te Mārama who truly did New Zealand proud on the international stage with a bold and complex pitch that represents the kind of thinking we need to ensure New Zealand's space industry thrives. We look forward to seeing more from these young entrepreneurs in the future."
Related stories
Top stories