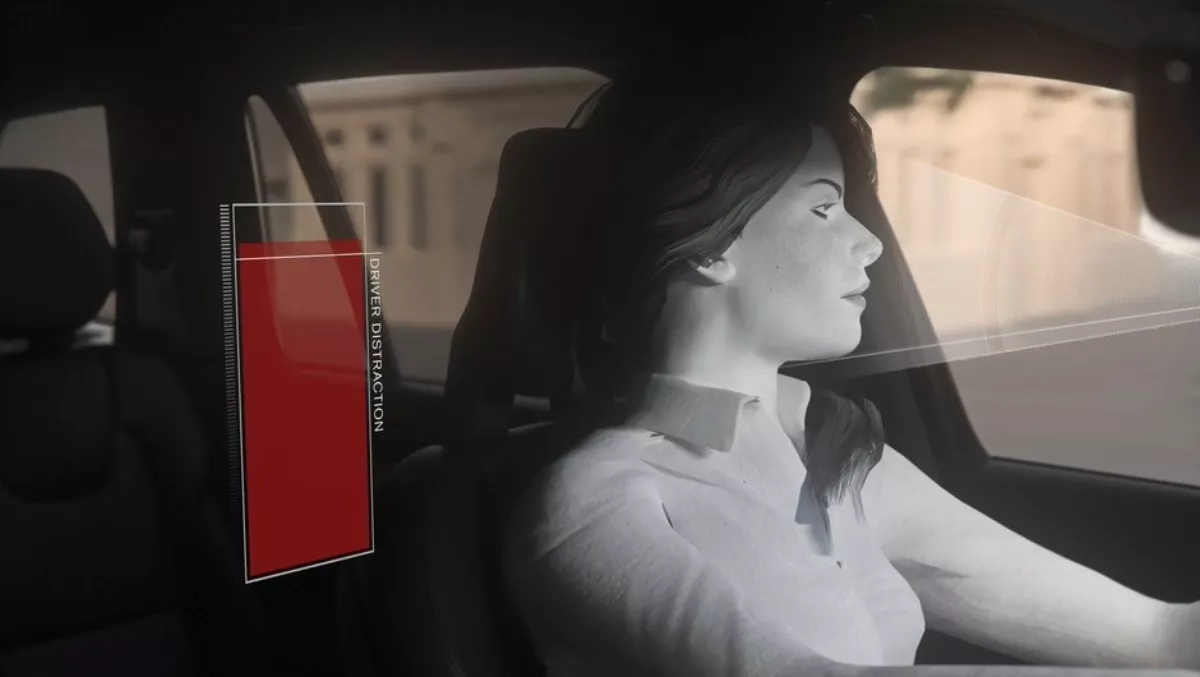 Your car is watching: Volvo to deploy tech to curb drink drivers
FYI, this story is more than a year old
Much has been said about the increasingly invasive nature of technology in our everyday lives, but Volvo says it's necessary.
The global automotive giant wants to start a conversation about whether car manufacturers have the right – or even the obligation – to install technology in vehicles capable of changing their driver's behaviours.
Volvo brings up the fact that aside from speeding – which the company also has plans to tackle with an enforced speed limit – intoxication and distraction are the primary areas of concern for traffic safety.
Latest Ministry of Transport statistics show that driving while under the influence of alcohol or drugs is a contributing factor in around 29% of all fatal accidents on New Zealand roads, which is largely in line with other major markets like the United States.
Volvo has announced that in the coming years it will be introducing new driver monitoring and intervention technology in an effort to reduce the impact of intoxicated driving.
This will consist of in-car cameras and other sensors that monitor the driver and allow the car to intervene if a clearly intoxicated or distracted driver does not respond to warning signals and is risking an accident involving serious injury or death.
That intervention could involve limiting the car's speed, alerting the Volvo on Call assistance service where available and, as a final course of action, actively slowing down and safely parking the car.
"The very nature of being under the influence means the driver's ability to self-evaluate is significantly impaired," says Volvo NZ general manager Coby Duggan.
"This bold move on Volvo's part acknowledges the need for a more proactive approach to driver behaviour alongside continual advances in both active and passive safety features, and technology will soon enable the car to intervene if it senses an intoxicated driver is putting themselves and other road users at risk."
Examples of the aforementioned behaviour that might need intervention include a complete lack of steering input for extended periods of time, drivers who are detected to have their eyes closed or off the road for extended periods of time, as well as extreme weaving across lanes or excessively slow reaction times.
Volvo Cars research & development senior vice president Henrik Green says a driver monitoring system is an important element of allowing the car to actively make decisions in order to help avoid accidents that could result in severe injuries or death.
"When it comes to safety, our aim is to avoid accidents altogether rather than limit the impact when an accident is imminent and unavoidable," says Henrik Green, Senior Vice President, Research & Development at Volvo Cars
"In this case, cameras will monitor for behaviour that may lead to serious injury or death."
Introduction of the cameras on all Volvo models will start on the next generation of Volvo's scalable SPA2 vehicle platform in the early 2020s. Details on the exact amount of cameras and their positioning in the interior will follow at a later stage.
As aforementioned, the company will also be limiting the top speed of all its cars from model 2021 onwards to a still nothing to sneeze at 180 kilometres per hour.
On top of all this, Volvo also unveiled its Care Key, which enables owners to impose limitations on the top speed of their Volvos' from model year 2021 before lending their car to others.
The company asserts these announcements are all serving one single aim – to support safer driving.
Related stories
Top stories