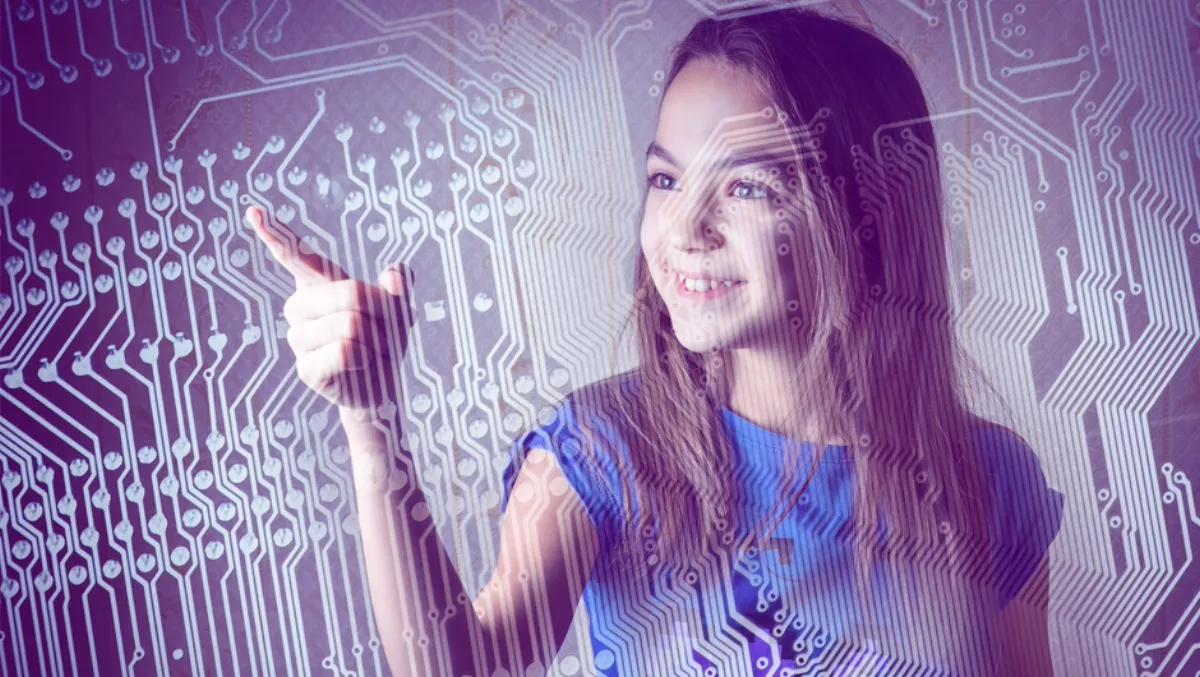 You're Invited: Empowering young women to work with tech
Mon, 29th May 2017
FYI, this story is more than a year old
By Matthew Bain, Contributor
An Auckland college with a vision to nurture girls moving into exciting tech fields, is inviting young women from around the country to gather and innovate together. St Cuthbert's College director of technologies Klaris Philipson is combating stereotypes around women and tech again with another inspirational #Girlsinnov8 (#GI8) programme. She says #GI8 is a great opportunity to work with inspiring young women and show the possibilities tech holds for them, as well as what innovation they can bring to the industry. What started as a way to get students along to competitions and workshops about technology, naturally developed into fully-fledged tech camp. Philipson says it was passion and feedback from the girls that led to the programme evolving over the years. "After accompanying some girls to a one day programming competition, we discussed what they had learnt while returning to school. One student expressed how much fun she had had with her team and the other girls from other schools and wished there were more opportunities like it. "This was the birth of the #GI8 initiatives." #GI8 is available to all year 9-13 girls from around New Zealand. Philipson says it's important to reach out to the whole country for this initiative. "The registration approach is consistent with the College's vision to nurture and grow girls in exciting fields, to help them find themselves as strong and caring future leaders. "There is no requirement to be studying technology, just a desire to explore new ideas, be enthusiastic and willing to challenge themselves and the ideas and stereotypes." Philipson says #GI8 aims to generate shared experiences, show pathways and options for exploring tech and, most of all, allow participants to meet and connect with like-minded girls. The programme is creating a community of young women that will be able to stay in touch throughout their journeys to exciting careers. As well as introducing them to women working in the sector that can give advice and support. St Cuthbert's communications consultant Karine Fox says #GI8 owes a lot of its success to the contagious passion Philipson brings to the table. "She speaks their language and connects with them without any judgement. She's so passionate, her face just lights up. "It's passion that brings innovation and inspiration into the room.
Philipson says she loves working with technology and cherishes the chance to be a role model to her own children and students.
"It's those moments when kids just get it, and they love it.
"I always feel strongly to be the best role model I can be to my children. Technology and innovation are part of their day-to-day languages and life. For me to speak the same language as them helps me to connect even more."
Philipson says the positive feedback from parents lets her know the programme is doing good.
"The feedback we received from parents and students has always been encouraging for us, they clearly explain the value of the camp. It then motivates me to go beyond the call of duty and make the event even more informative and fun."
Now in its third year, #GI8 hopes to be a launch platform for New Zealand girls, and contributes to what Philipson describes as inherent 'Social conscience'. "At the college, we always remember we are global citizens. As such, we have a duty of care and obligation. We want all New Zealand girls to be thinkers and leaders, they can impact the future generation - change the world with technology.
As well as team building and opportunities to meet women working in the sector, participants will have the chance to work with 3D printing, robotics, programming, code-breaking, VR, game development and so much more.
#Girlsinnov8 2017 will take place July 12-14 and has day and onsite stay options. There is still plenty of time to register, you have until July 2 to get involved.
To register, and for more information - follow the link.