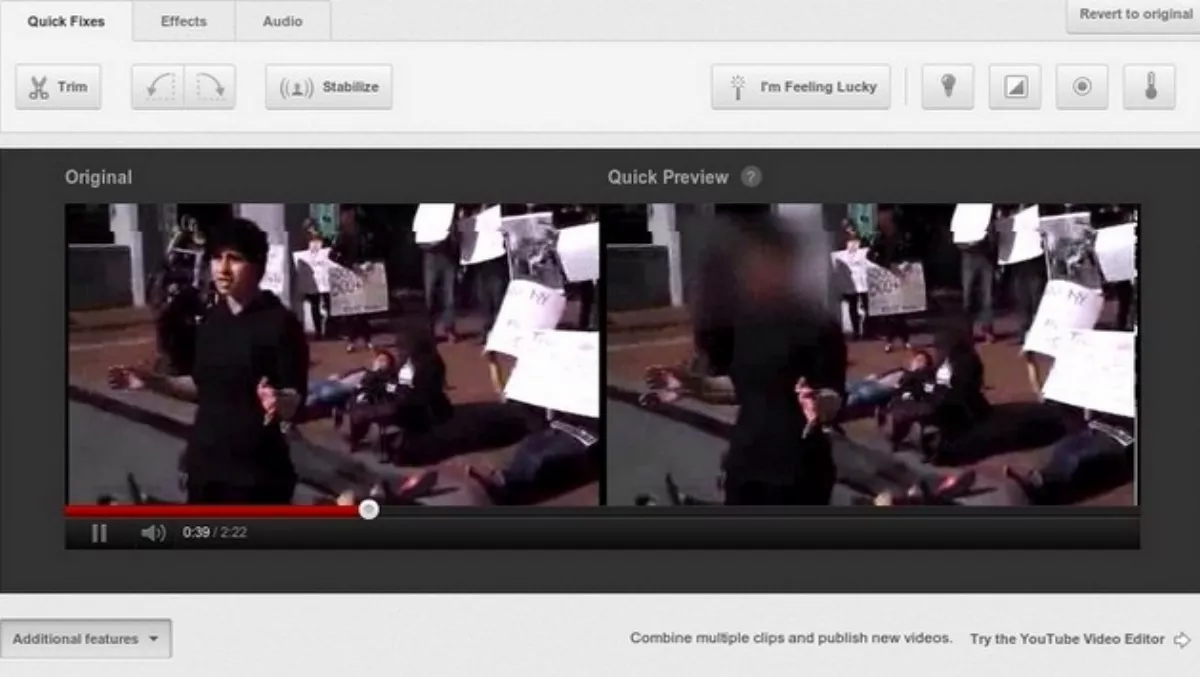 YouTube enables face blurring to protect dissidents
By Mike Borgfeldt,
19 Jul 2012
FYI, this story is more than a year old
Online sharing services like Facebook and YouTube have been acknowledged as an increasingly useful tool for political dissidents looking to spread subversive information outside of official channels.
Now, YouTube parent Google has launched a special tool allowing users publishing videos with the potential to provoke retribution from their governments to blur out the faces of people who appear in frame.
In a post on the YouTube blog, policy associate Amanda Conway says the anonymity tool will allow people to 'share personal footage more widely and to speak out when they otherwise may not'.
"Whether you want to share sensitive protest footage without exposing the faces of the activists involved, or share the winning point in your 8-year-old's basketball game without broadcasting the children's faces to the world, our face blurring technology is a first step towards providing visual anonymity for video on YouTube," the post reads.
All the user has to do is hit the 'blur all faces' button when posting the video, and YouTube does the rest, detecting which parts of the footage display faces and applying a blur to the image. The user can then view a preview of the new video, save it as a separate file, and if they like, delete the original.
Of course, the technology isn't perfect, and certain frames or faces may be missed due to their angle to the camera, the amount of light, or any obstructions.
"If you are not satisfied with the accuracy of the blurring as you see it in the preview, you may wish to keep your video private," Conway adds.
It's noble of Google to try to support dissidents challenging oppressive regimes, but could the blurring tool also be used for anti-social reasons closer to home? Post your comments below.