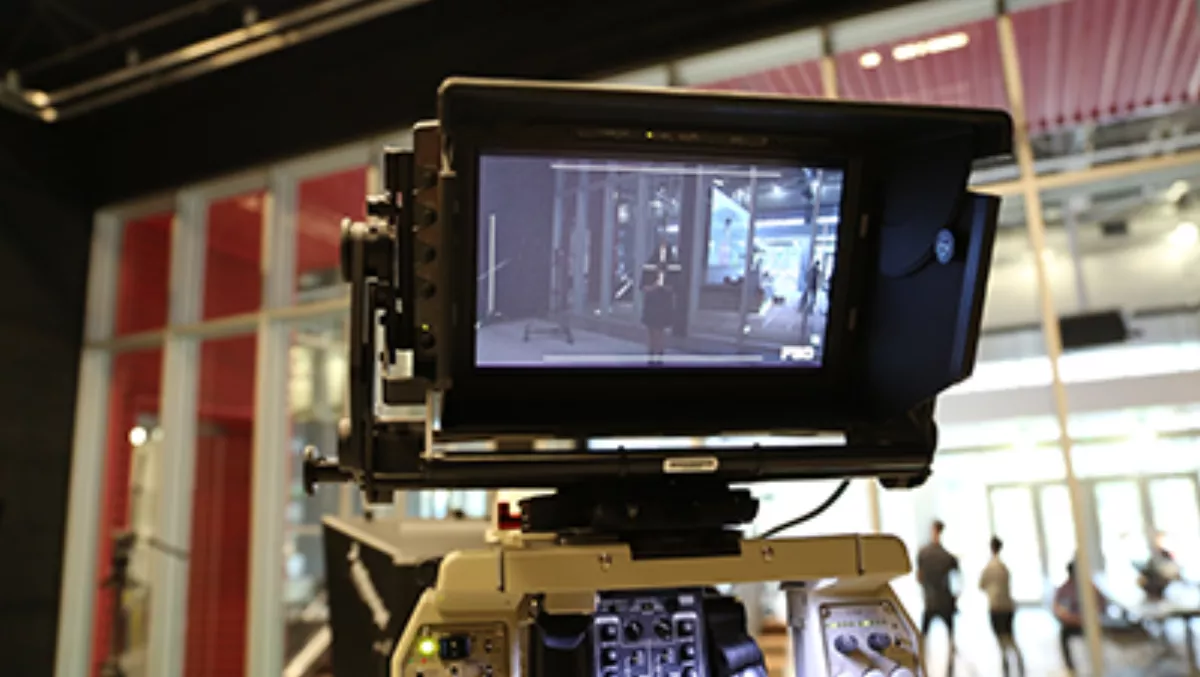 YouTube's new facility to kill broadcast TV
FYI, this story is more than a year old
Video streaming giant YouTube has been tremendously successful in the seven short years since its inception, and it's no secret that this success is thanks to its users – for uploading the hundreds of thousands of videos that keep us so entertained.
Now, YouTube has found a way to thank these users. The company has transformed a 41,000 sq-foot Los Angeles aircraft hangar into a state-of-the-art digital production hub, and is offering up the space to selected creators.
Dimly lit bedrooms and grungy basements no more – the new complex, which YouTube has dubbed 'Space' will catapult the lucky chosen ones to a new level of quality video production.
"I think it's a turning point for people to be able to make real shows on YouTube," said Felicia Day, producer and co-creator of the Geek & Sundry YouTube channel, who has become one of the first to use the complex. "I think the next Spielberg or Hitchcock will be discovered somewhere like this. It's an amazing platform."
Space is tucked away on a quiet street between Los Angeles international airport and a wildlife reserve and was designed by New York firm HLW international to maximise light and loft-style openness. The reception has brightly coloured sofas, a wall of 36 screens and a fireman's pole (talk about cool!)
Cosy nooks with armchairs and coffee bars are spread throughout the complex to encourage discussion. "We want people to feel comfortable hanging out," said Liam Collins, head of the complex.
Collins explains that while viral hits such as cute kittens draw viewers in for a few seconds or minutes, they do not offer much time for advertising and are not really a sustainable commercial model. The company hopes improved production values and storytelling skills will hook viewers for longer.
"We like to think that they'll come here with 70% of what they need to be successful, and we'll supply the 30%. We want people to be more ambitious, to realise their potential," said Collins.
Dozens have applied for the opening slots, which will run for three months beginning in January 2013, followed by another batch. Each applicant is required to already have a YouTube channel, certain resources (such as time) and a predisposition to collaborate with other creators.
"We've always seen amazing things happen when we put collaborators together," said Collins. "One of the most powerful ways to grow an audience is to collaborate with other channels."
If reading this has inspired you to get to work on your own YouTube series, but you're not where to start, YouTube has also published a "creator playbook" chock-full of tips and best practice on how to improve videos.
When asked for his top tip on video-making, Collins urged aspiring creators to be themselves. "Talk about something you're passionate about," he said.
'Space' is set to formally open next month and will give free access to dozens of selected creators each quarter, with YouTube, which is owned by Google, picking up the reported $25m (!) annual tab.
Related stories
Top stories