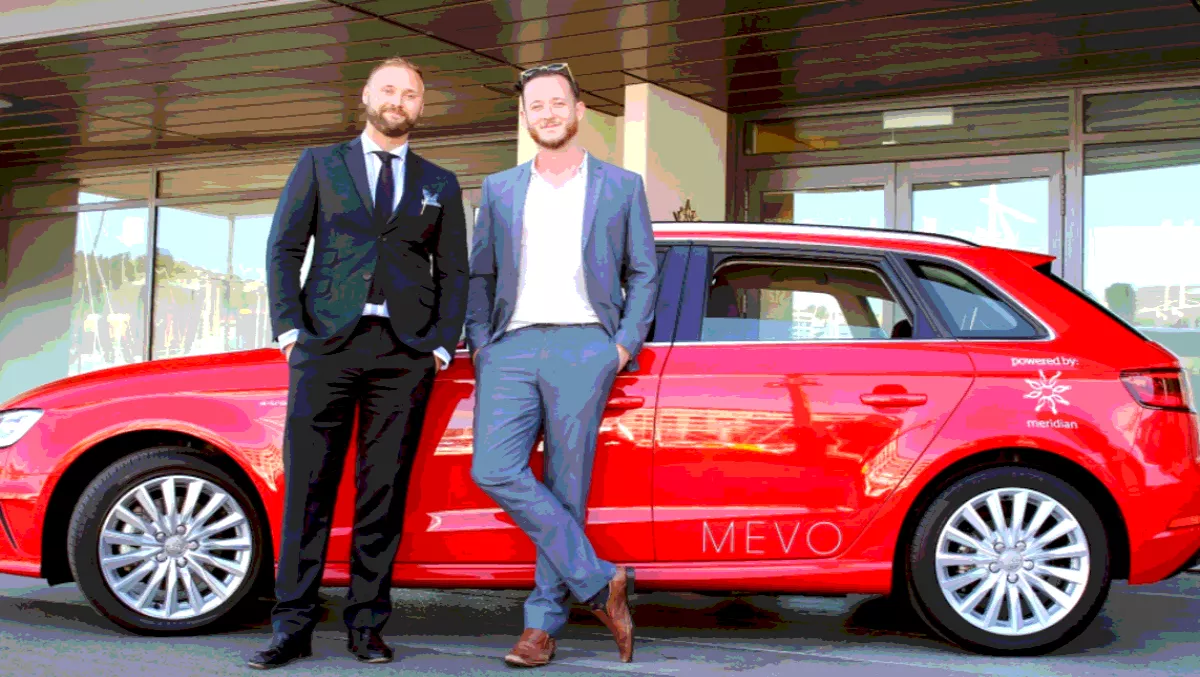 Get ready to zoom around in an electric speedster with Mevo and Z Energy
By Jacques-Pierre (JP) Dumas,
Thu 28 Sep 2017
FYI, this story is more than a year old
Mevo, the world's first climate positive on-demand vehicle company, is set to expand its fleet with a $250,000 investment and partnership with New Zealand transport energy company, Z Energy.
Kiwi company, Mevo, has been in operation since December 2016 and aims to deliver mobility-on-demand with its curated network of hybrid Audi e-trons.
With a growing fleet of plug-in hybrid Audi A3 Sportback e-tron cars in Wellington, Mevo members can book, lock and unlock a Mevo vehicle using the Mevo app, which connects securely to the onboard security system
The way people will get around is going to change dramatically as the world moves away from fossil fuels.
The investment from Z Energy comes as the energy company looks to the growth of renewable energy to diversify its interests and make EV vehicle sharing a reality for more Kiwis, starting with Wellington.
Mevo will use the funding to scale its Wellington-based fleet to 50 vehicles, including a one-way airport service connecting the airport to Wellington CBD.
Erik Zydervelt, Co-founder of Mevo and finalist for New Zealand Young Innovator of the Year, said the investment from Z Energy is a validation of the company's vision for the future of mobility in New Zealand.
Zydervel says, "We're excited to have forward-thinking partners who support our mission to not only lower carbon emissions but to increase the livability of Wellington by reducing the number of cars on the road.
"We are leading the change in the car-sharing industry, not only in New Zealand but globally and the investment in Mevo means that we can offer even more members the convenience and flexibility of car ownership, without the cost."
"The investment from Z Energy is a reflection of their interest in renewable energy innovation and their commitment to lowering their impact on the environment. We are thrilled to welcome Z Energy on as investors."
Mike Bennetts, Z chief executive said Mevo is an exciting start-up with the potential to become a much more significant mobility platform for urban dwellers.
Bennetts saying, "We are proud to support and invest in a New Zealand company helping change how people get around.
"This is the latest in a series of moves Z is making to meet its commitment to environmental sustainability and provide alternatives to fossil fuels, following investment in EV charging stations and building the country's first commercial-scale biodiesel production plant."