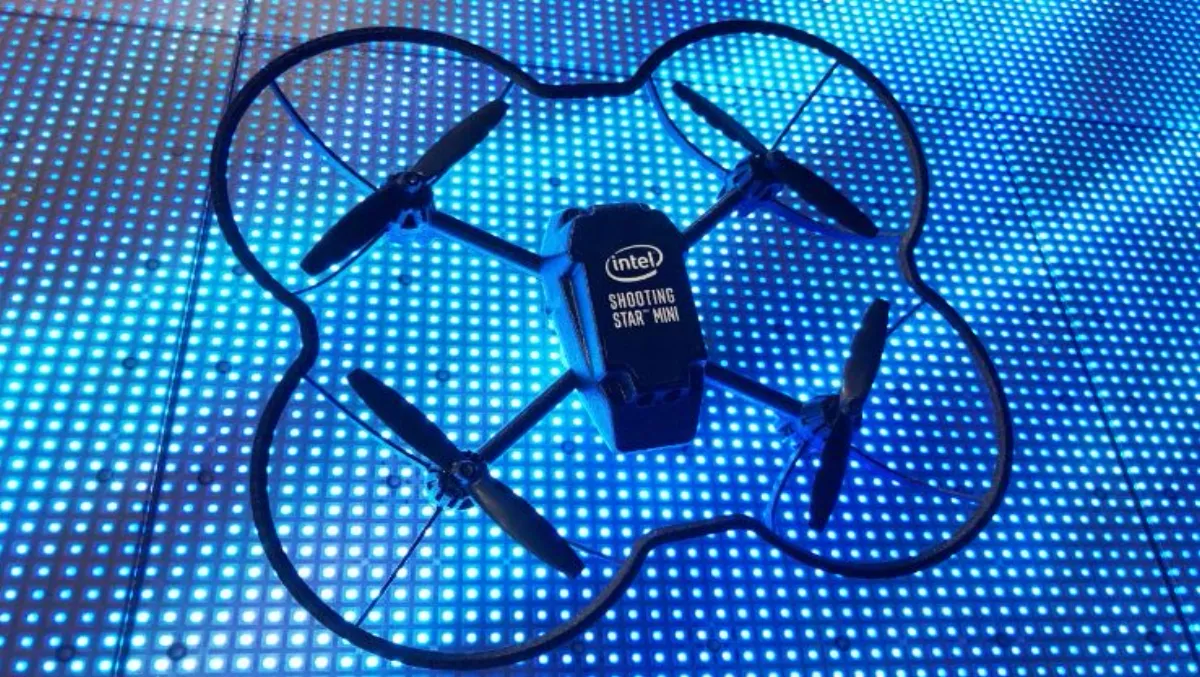 Intel breaks world record with a massive drone swarm
At CES 2018, Intel set a new Guinness World Records title for most UAVs airborne simultaneously from a single computer indoors when it flew 100 Intel Shooting Star Mini drones as part of an indoor drone light show on Sunday.
This showcase was done in preparation for Intel CEO Brian Krzanich's opening keynote on Monday. The Intel Shooting Star Mini drone is the company's first drone designed and built from the ground up to enable indoor light show experiences.
It is designed with safety and creativity in mind with a super-lightweight structure and propeller guards.
Its light source can create more than 4 billion colour combinations designed for visually stunning aerial displays.
This drone is the counterpart to the Intel Shooting Star drone that has been illuminating the night skies around the world at music festivals like Coachella, marquee sporting events, celebrations across Asia and more.
The new Intel Indoor Location System powering the Intel Shooting Star Mini drones expands Intel's possibilities for entertainment by allowing the drones to maintain position and navigate indoors without GPS to create beautiful drone light shows.
Intel previously set a Guinness World Records title when the company flew 500 Intel Shooting Star drones simultaneously, outdoors in Hamburg, Germany.
Intel states that it is excited to collaborate with partners to create new indoor entertainment experiences with the Intel Shooting Star Mini system.
Check out the light show here.​