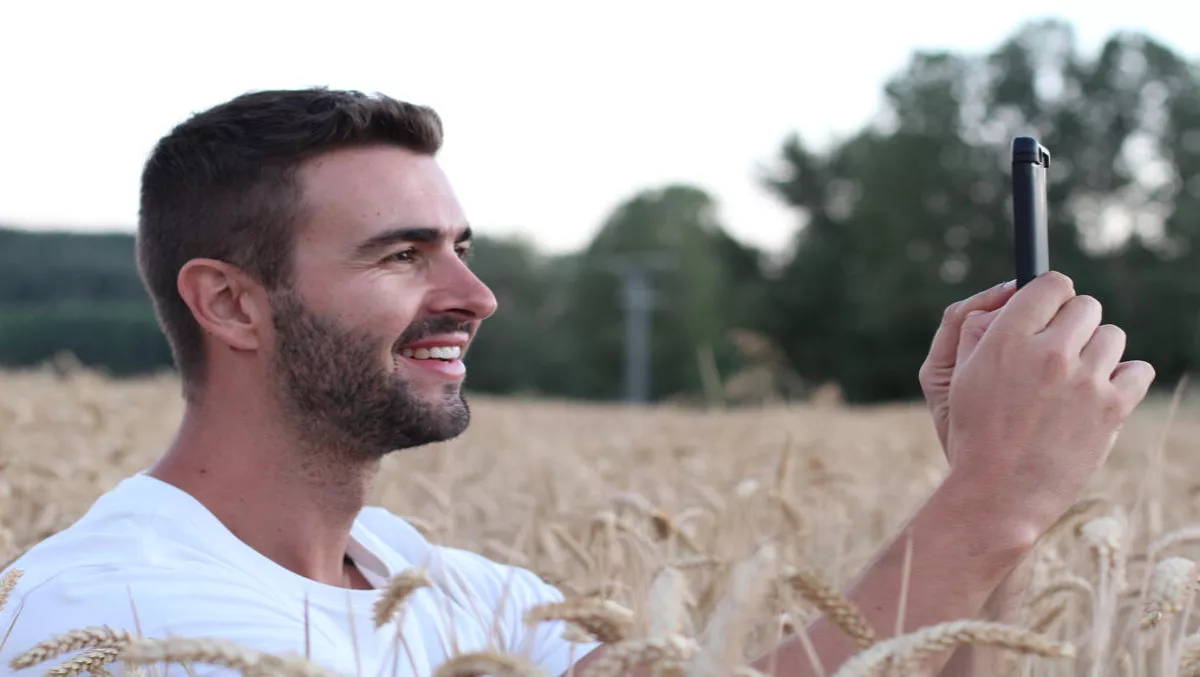 67,000 Kiwis hunting free mobile data
By Patrick Pilcher,
Thu 1 Dec 2016
FYI, this story is more than a year old
If you're wondering what all those people are doing wandering around your neighbourhood clutching smartphones, there's good news. The Pokémon Go craze isn't making a comeback. This time those people wandering around with phones are not trying to catch cutesy fictional characters. They're after something far more useful. Free mobile data from 2degrees.
If you're a 2degrees subscriber, the first step is to download the 2degrees Data Hunt app. Its available for iOS or Android and lets you wander around to snag free mobile Data. 2degrees have got a whopping 200 million megabytes of mobile data up for grabs. At the time of writing, 67,000 subscribers were pounding New Zealand's pavements in search of their own free mobile data.
When writing this story, I got the impression that the success of the Data Hunt app has left 2degrees more than a little astounded.
According to 2degrees chief marketing officer, Roy Ong, the Data Hunt has grown to become bigger than huge. The Data Hunt app has now topped New Zealand Apple and Google Play Store downloads. It's even managed to beat downloads of Facebook, Instagram and Snapchat.
Using the app to find free data is straightforward. After you log in with your 2degrees customer details, you follow an interface much like Google Maps. Doing this allows you to locate blue 2degrees map pins dotted throughout your neighbourhood.
When you get close enough to a data pin, the app alerts you. You can then spin the pin to find out how much data you've won. 2Degrees then sends through a confirmation test. Your customer account balance is then updated. Hunting for imaginary Pokémons seems so tame and unrewarding by comparison.
After firing up the app, I wandered around central Wellington for 30 minutes and scored 350mb of free mobile data. Not bad for 30 minutes walking on a sunny (and earthquake-free day).
Mobile data is of course so much sweeter when it is free too. The ironic thing is that mobile is so often given a bad rep for making people fat and lazy. Now it is getting people off the sofa and out walking.
At the moment data map pins are of the blue variety. 2Degrees have hinted that there will soon be gold pins out there and these will give away much more. Because of this they're expected to be a sought-after prize by 2Degrees Data Hunters.
A huge amount of data is up for grabs according to Ong who says "What is remarkable is that we are only one week into Data Hunting season – it will run through the summer period as we give away over 200 million megabytes of data – based on our current run rate we are not sure where this thing could end up!"
It might be a thinly disguised and gameified promotion, but it is also lots of fun and an easy way to score some much-needed extra mobile data. Even better still, hunting doesn't involve guns and doesn't need a hunting license.
(Disclaimer: no mobile data or freelance journalists were harmed in the making of this story).