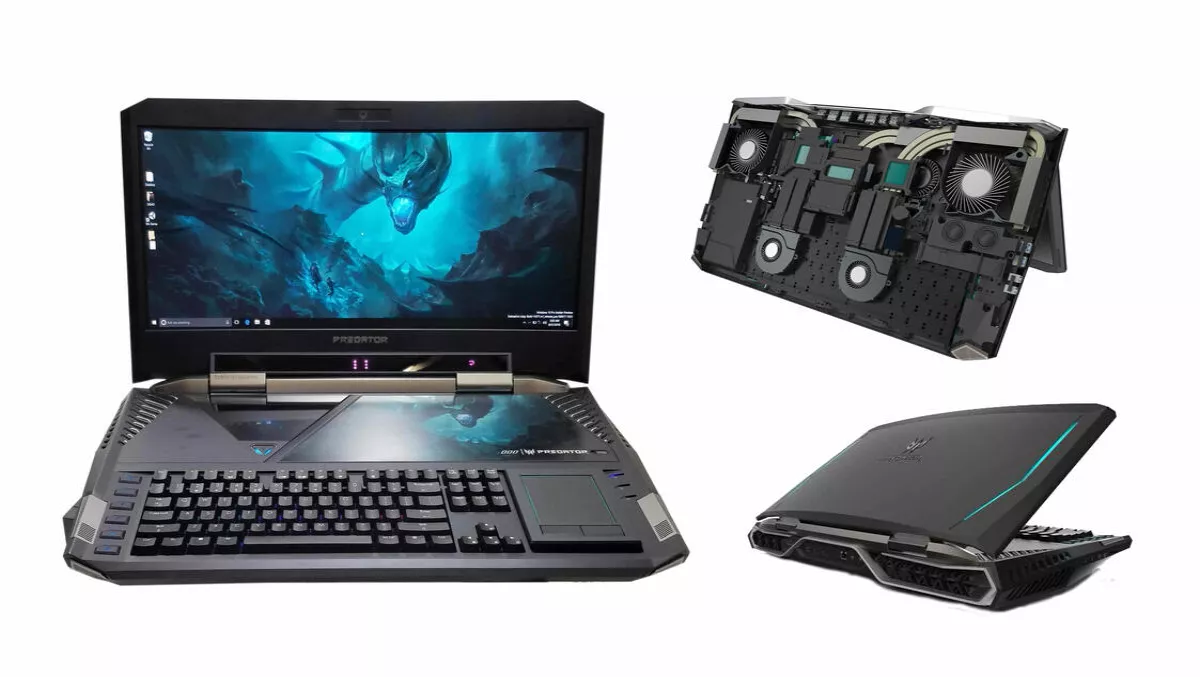 Acer's new Predator gaming laptop looks FIERCE
Fri, 5th May 2017
FYI, this story is more than a year old
By Alex Crossan, Contributor
Acer today announced that the Predator 21 X gaming laptop, with the world's first curved screen notebook, will be making its Australian debut at the highly-anticipated IEM eSports tournament.
Daba Cheng, head of products at Acer, says that excitement is at all time high coming up to the debut.
"The debut of the Predator 21 X in Australia is something we know all gamers and gaming enthusiasts have been eagerly waiting for. From its 21-inch curved screen, to the powerful 7th Generation Intel® Core™ i7-7820HK processor, the Predator 21 X has completely redefined gaming and gaming devices," says Cheng.
"We're beyond excited to kick off Season 12 of Intel Extreme Masters with the Predator 21 X at the Sydney tournament and we're ecstatic that IEM Sydney attendees will have the chance to witness this beast in the flesh", said Gaba Cheng, Head of Products at Acer.
Katherine Nguyen, head of marketing at Acer, says that the Predator is going to elevate laptop gaming.
"The Predator 21 X is a gaming device like no other and as the official desktop, PC and notebook sponsor of IEM Sydney, this is the perfect opportunity for it to makes its first Australian appearance," says Nguyen.
"This is a device for those who live and breathe gaming and what better place to find these passionate, gaming enthusiasts than at the biggest, global eSports tournament.
With serious gamers in mind, the Predator is the world's first gaming laptop to offer a curved 21-inch and delivers an immersive experience, with eye-tracking technology. Eye tracking lets gamers identify enemies, aim and take cover simply by looking at objects on the screen.
As for the interior, the Predator features dual NVIDIA GeForce GTX 1080 graphic cards in SLI and is powered with an Intel i7-7820HK processor. Supporting all of this power is 64GB of RAM, up to four 512GB solid state drives in RAID configuration and a 7200 RPM 1TB harddrive.
The laptop also features an advanced cooling system made up of five fans and nine heatpipes. On top of this, DustDefender removes dust build-up.
It boasts a full-sized mechanical keyboard, and an interchangeable numpad which can be flipped over to a touchpad.
Acer encourages fans at IEM this weekend to give this intimidatingly powerful laptop a go, and share their experience with @acer on social media.