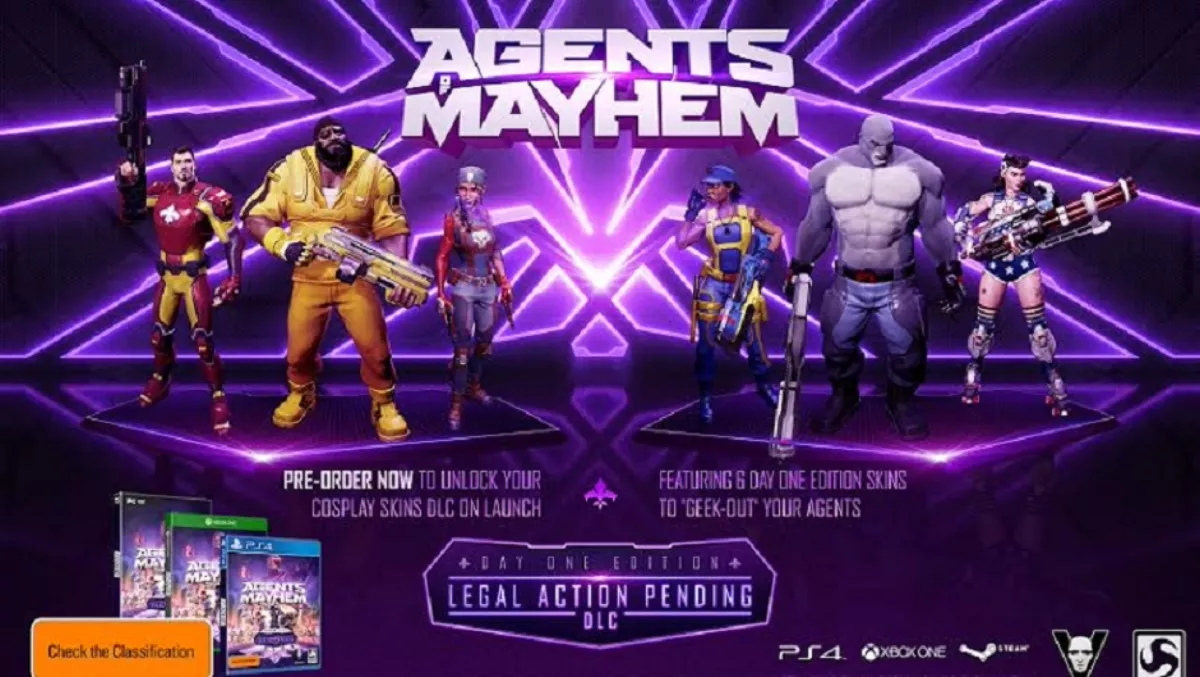 The Agents of Mayhem is a new game from the Saint's Row makers
By Damian Seeto,
04 Apr 2017
FYI, this story is more than a year old
Volition has announced a new game called "The Agents of Mayhem". This is a new IP from the same studio that brought us the fun Saint's Row video games. The Agents of Mayhem will be published by Deep Silver and will be released in Australia and New Zealand on August 18th, 2017. It's not a sequel to Saint's Row, but it retains the same type of humour and hilarious action. The game is a single player third person action game set in a futuristic version of Seoul. You can recruit a diverse team as there are 12 unique agents for you to use. The game also has inspiration from many '80s TV shows. The reveal trailer features music from the A-Team while at the end the theme of Knight Rider can be heard. The game will be available for the PS4, Xbox One and PC platforms.