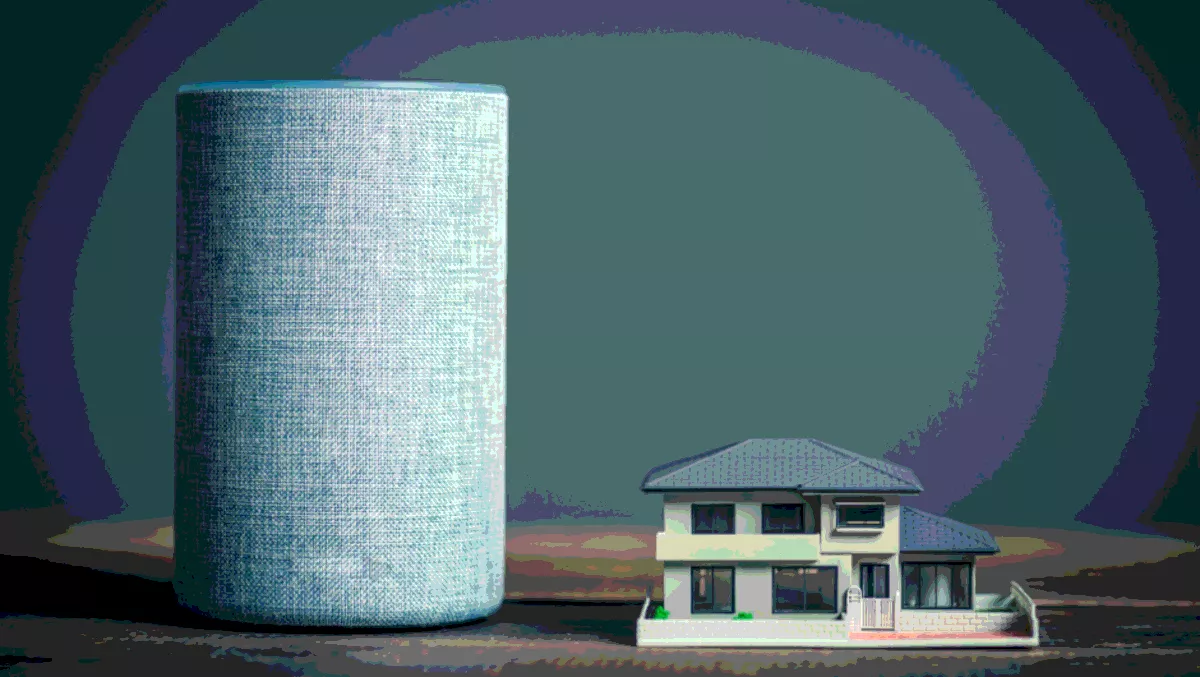 Amazon, Google, and Alibaba fuel booming smart speaker market
FYI, this story is more than a year old
The reality of barking commands - like 'Hey Google, play some music for me' or 'Alexa, tell me the news' - to seemingly innate digital devices is well and truly here.
The smart speaker market is booming, according to research analyst Canalys, with shipments reaching 78 million units worldwide in 2018, representing staggering growth of 125 percent from 34.7 million in 2017.
2018 saw an intense battle between two tech titans throughout the year, with Amazon eventually pipping Google at the post by one percentage point. Amazon shipped 24.2 million of its Echo devices, while Google shipped 23.4 million of its Home speakers.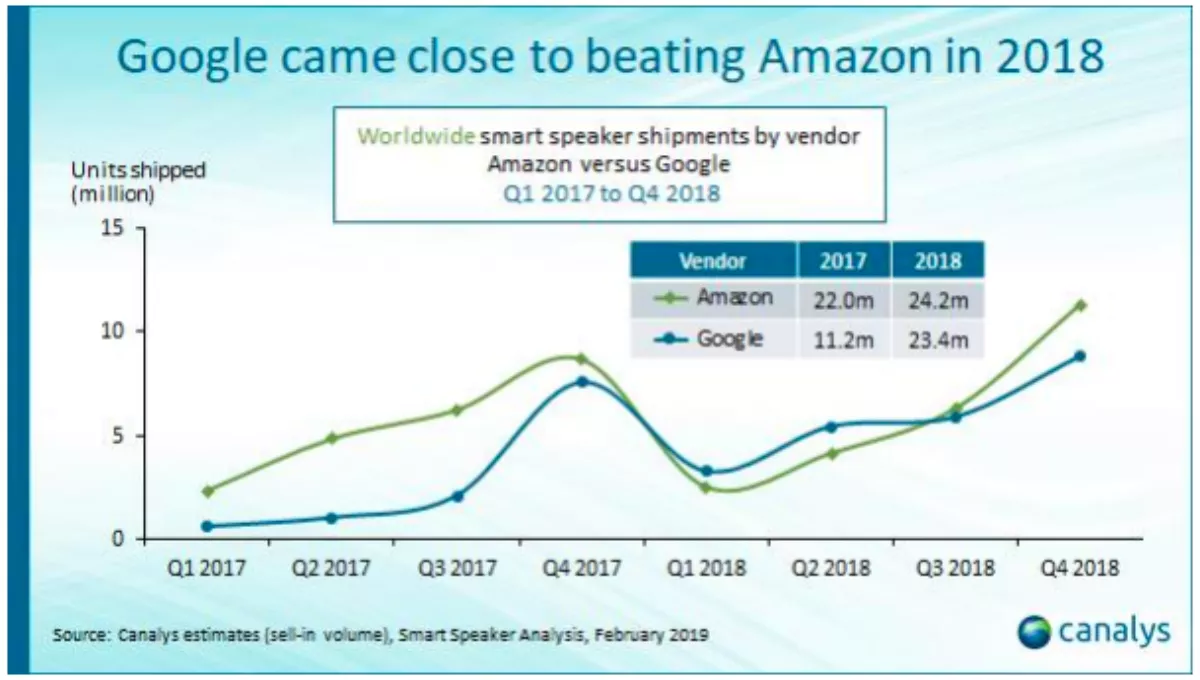 Impressively, Chinese vendors Alibaba, Xiaomi, and Baidu - which only ship in China - rounded out the top five.
Canalys senior analyst Jason Low says Amazon's Echo well-timed lineup refresh that focused on improved sound and aesthetics made the device popular during the holiday season, helping the company to grow 31 percent in the final quarter of 2018.
"With the updated Echo range already in place for 2019, Amazon is expected to switch gears to extend Alexa's reach into areas such as automobiles via developers and ecosystem device vendors," says Low.
"Third parties that support Alexa are eagerly pursuing money-making and growth opportunities. If Amazon fails to support these companies, it could lead to waning commitment, which will be detrimental to the platform."
Low says undercutting other smart displays at US$149, the Google Home Hub has a short-term advantage.
"Google quickly became the second largest smart display vendor in 2018 with just one quarter's shipments reaching 2.2 million units. Canalys estimates that, overall, smart display shipments reached 6.4 million units in 2018, accounting for 8.3% of the total smart speaker market," says Low.
"The smart display category is relatively new. While its success is still far from proven, Chinese vendors will jump on the trend. But the category needs clear and strong use-cases beyond low prices to drive demand."
Canalys estimates that around 80 percent of the global smart speaker market is dominated by Internet service providers and software companies.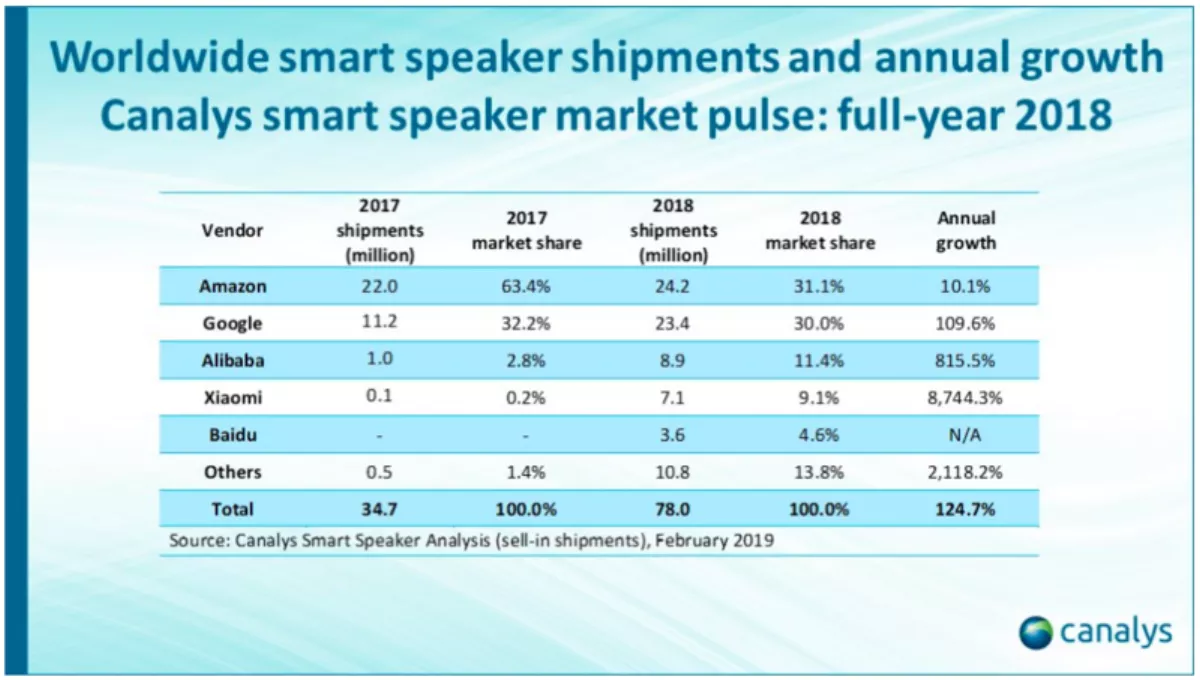 "Leading smart device vendors, such as Samsung, Huawei and Apple, have failed to capitalise on the growth of smart assistants for home use. They will risk further loss of control, not only over the smart home segment, but in other areas, such as in-car and at-work scenarios, where smart assistant use and voice enablement are expected to increase in penetration and adoption rates," says Low.
"Hardware vendors must quickly pick the right user scenarios and form smart assistant strategies aimed at creating new use-cases for the intended scenarios. First-mover advantage is vital in the world of smart assistants, and the first to establish a user base in an important area will secure long-term success."
Related stories
Top stories