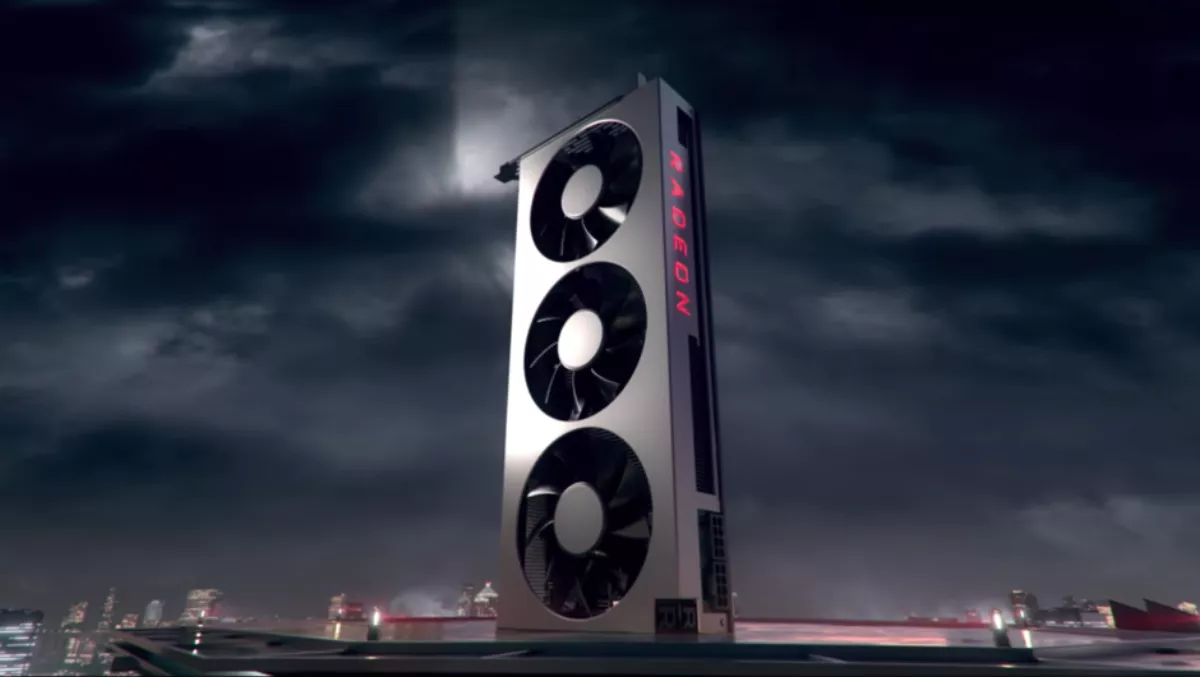 AMD unveils 'world's first 7nm gaming GPU '
By Ben Moore,
Mon 14 Jan 2019
FYI, this story is more than a year old
AMD has announced the Radeon VII, the 'world's first 7nm gaming graphics card'.
It has been designed for the latest AAA games, esports and Virtual Reality (VR) titles, demanding 3D rendering and video editing applications, and next-generation compute workloads.
Built on the second-generation AMD 'Vega' architecture, AMD Radeon VII provides 2x the memory, 2.1x the memory bandwidth, up to 29% higher gaming performance on average, and up to 36% higher performance on average in content creation applications compared to the current Radeon RX Vega 64 graphics card.
For gamers, AMD Radeon VII enables maximum settings for framerates at the highest resolutions.
It also provides high-refresh HDR5 gaming at 1080p, ultrawide 1440p and 4K, and enables next-generation photo and visual creation applications on 8K monitors.
"AMD Radeon VII is the highest-performance gaming graphics card we ever created," says AMD Radeon Technologies Group corporate vice president and general manager Scott Herkelman.
"It is designed for gamers, creators and enthusiasts who demand ultra-high quality visuals, uncompromising performance and immersive gaming experiences."
Key features of the AMD Radeon VII graphics card include:
60 compute units/3840 stream processors running at up to 1.8GHz and 16GB of HBM2 memory (second-generation High-Bandwidth Memory), 1 TB/s memory bandwidth and a 4,096-bit memory interface.
Up to 27% higher performance in the open source 3D creation application Blender, up to 27% higher performance in the professional video editing, color correction and visual effects application DaVinci Resolve 15, and up to 62% higher performance in the OpenCL LuxMark compute benchmark - compared to the AMD Radeon RX Vega 64 graphics card.
Up to 25% higher performance in Fortnite, up to 35% higher performance in Battlefield V, and up to 42% higher performance in Strange Brigade - compared to the AMD Radeon RX Vega 64 graphics card.
AMD Radeon FreeSync technology, a standards-based adaptive sync technology that also offers more than 2x brightness and colour volume compared to sRGB.