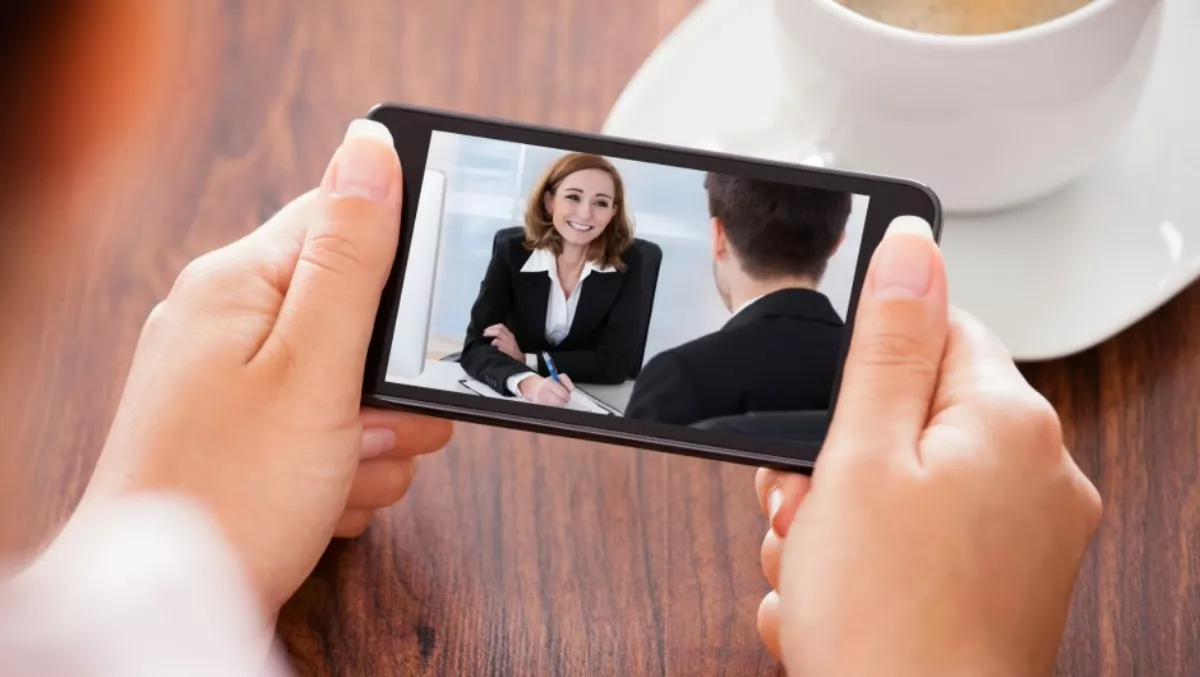 Analyst opinion: 2016 is not the year of mobile TV
FYI, this story is more than a year old
MWC 2016 raised a number of questions for TV analysts relating to video technology vendors' strategies for mobile, mobile operators' video strategies, the impact of regulation on video data usage, and so on. As usual, commentators are now wondering if 2016 is, finally, the year of mobile TV.
The ideal mobile TV service
The difference between mobile TV and mobile video is crucial. Mobile video usage has been a driver of mobile (and fixed) data usage for years, but is not mobile TV because TV implies a linear and contemporaneous viewing experience, not an on-demand one. The issue today is the potential viability and appeal of a mobile-first, TV-first, and mobile-data-first service and why it has not yet emerged.
The ideal mobile TV service would treat mobile as the first screen, not an additional one. It would integrate the cost of mobile data usage with the price of the service, so the audience would know from the outset how much it would cost; ideally it would not penalise high levels of usage. The content is a trickier proposition: whether there is a meaningful difference between mobile TV content and TV content is still being debated. The charging models and packaging of mobile TV services are also still in the experimental stage.
The question of mobile data usage must be resolved: metering entertainment consumption is a sure way to ensure usage remains limited. In addition, the service must be designed, packaged, and sold in the expectation that usage will be primarily on the mobile handset; mobile TV is not the mobile element of a multiscreen strategy. The overarching tendency to drive audiences toward viewing on bigger screens is the biggest single challenge. If this is always going to be the case then there is the possibility that the most successful mobile visual entertainment strategy will address needs that are not fulfilled by larger screen experiences. This is already happening, with short-form video usage skewing sharply toward younger audiences who often do not have control of the main screen. But this is not what we mean by mobile TV.
Ovum's ideal mobile TV service would be secure in the knowledge that the mobile viewing experience is the primary one and its packaging and charging models would reflect this. An app-based TV future will not work: changing content sources must be as easy as changing TV channels and closing and launching apps is too slow and cumbersome for a contemporaneous experience that welcomes channel hopping. TV services also tend to offer good value for the amount of content they offer access to; indeed, the majority of TV viewing is on free-to-air channels and this value proposition must also translate to mobile.
Paid mobile TV services will be focused on mobile-first because the scale required for commercial mobile TV is a potential impediment. Obviously there are enough mobile users, but driving the adoption required to reach this scale of audience is some way off. (As, arguably, is the mobile TV advertising infrastructure required to effectively monetise this scale of usage.) Paid mobile TV services draw the focus toward operators and TV service providers, which have the natural advantages of their ability to bundle channels, cross-sell to existing subscribers, and integrate mobile data usage with entertainment services. Achieving scale for commercial mobile broadcast is a different problem and will not be addressed by the existing app-based approach: commercial mobile TV services must be bundled into a single, free-to-use app (probably managed by the mobile or TV service provider) to get close to the scale required. Numerous issues and opportunities regarding advertising will need to be addressed in this scenario.
As we enter 2016 there are grounds for optimism. Channel owners have long worked with pay-TV distributors; now is the time to consider how mobile operators can facilitate reaching the audience. OTT video is increasingly looking to the linear viewing experience to augment the well-established on-demand model: skinny bundles are proliferating based on recognisable channel bundles. Giants of digital media such as YouTube and Facebook have launched live-streaming services that offer a contemporaneous viewing experience. BBC Three has relinquished traditional TV distribution for OTT and mobile distribution, hoping that its younger audience will follow it. Mobile operators are seeing the price of mobile data decrease while the huge growth in mobile data demand, driven by video usage, continues.
However, all of these efforts feel like we are still skirting around the edges. The opportunities offered by mobile TV are not immediately apparent and are realisable only as part of a wider strategy that takes into account the cost implications of data usage and the challenges of monetisation. Ovum believes that monetisation is the main challenge: asking the audience to pay for stand-alone mobile TV services based on a limited content proposition is extremely challenging. The likelihood is that successful strategies will hide the cost in a wider bundled multiplay proposition and destroy the value argument by offering a generous content proposition along the lines of LG U+ in South Korea. Crucially, broadcaster and operator advertising technology infrastructure must also be capable of monetising the mobile advertising opportunity, taking advantage of the platform's unique advantages such as personalization and location without antagonising the audience. This is not a given, as the current mess over ad blocking and online display shows.
We are still some way from realising the vision of a successful mobile-first TV service, but Ovum retains some confidence that the world's broadcasters and operators will – eventually – capitalise on this currently nebulous opportunity.
Article by Ed Barton, Ovum analyst