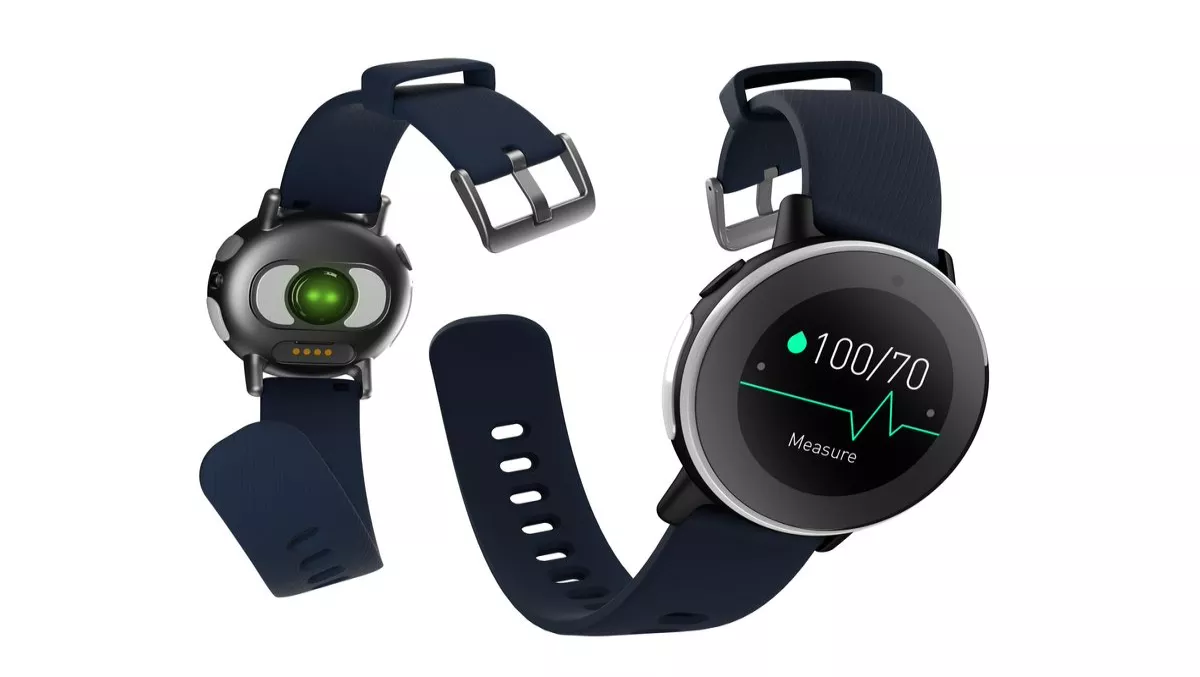 Another smartwatch, this time by Acer
FYI, this story is more than a year old
At Acer's next@acer global press conference in New York, the company announced the launch of the new Leap Ware smartwatch.The watch expands on their existing range of smart devices that aim to become a seamless part of every day life for users. The Leap Ware watch allows users to manage fitness goals while offering social features as well.
MH Wang of Acer says the watch is designed to fit with the increasingly busy lifestyle for consumers.
"As the pace of modern lifestyles become ever more hectic, people demand technology that can keep them on track and motivated to pursue their goals," he says.
"The new Acer Leap Ware is designed to act as a virtual coach to help people go, track, and share, sending them reminders and alerts when they need them the most."
The Leap Ware smartwatch offers a range of wellness and fitness features.. It can monitor heart rate, stamina, stress/fatigue levels, and exposure to ultraviolet rays. The watch can run for three to five days on a single battery charge.
MediaTek supplied the microchips for the Leap Ware smartwatch. YuChuan Yang, deputy GM at MediaTek is delighted to be working with Acer.
"At MediaTek, we strive to offer the best technologies to as many people as possible. Working with Acer allows us to bring everyday wellness insights to consumers around the world during a time when mobile health is emerging as one of the fastest-growing technology segments," says Yang,
"The new Acer Leap Ware smartwatch features both MediaTek MT2523 and MT2511 bio sensing chips, which can receive and process data in a way that maximises performance and power efficiency, making it the perfect on-the-go solution to monitor fitness and encourage a healthy lifestyle."
The Leap Ware smartwatch is designed with durability as a top priority. The face is protected with the popular Gorilla Glass for scratch resistance, and the watch has a solid water resistance rating. Also included is a built-in LED light that acts as a torch.
Using the Liquid Life app, Acer's smartwatch can be paired with your smartphone. Users can see who is calling or texting them via their watch, or use the phone's screen as a dashboard for browsing and analysing fitness data collected by the smartwatch.
The app lets users set fitness goals, and all exercise sessions are recorded in the app which gives constant progress updates.
The Leap Ware smartwatch should be available in July.
Related stories
Top stories