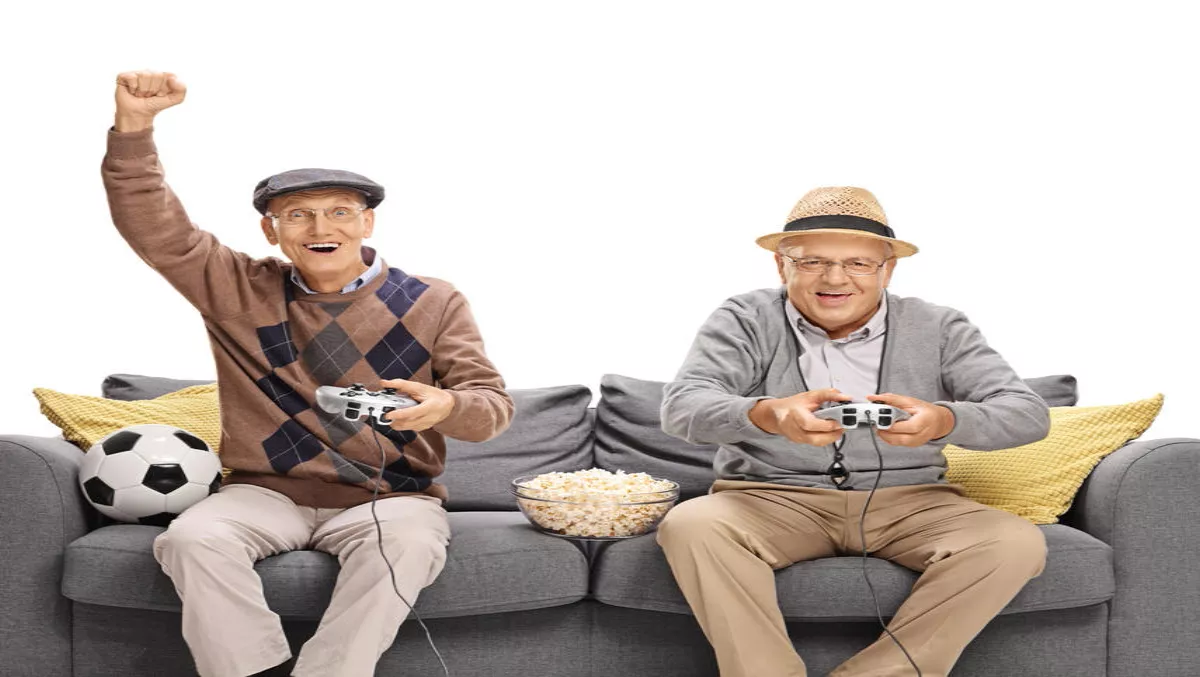 Gaming Gramps: Elders across A/NZ take up controllers to help ward off dementia
FYI, this story is more than a year old
The Australian computer and video game industry grew at a 10% rate from 2013 to 2016, with digital game sales experiencing a 20% growth rate over the same period, according to new research released by Bond University and the Interactive Games and Entertainment Association (IGEA).
The study covered 1,234 Australian households and 3,135 individuals, in which three in four respondents agreed that making video games in Australia benefits the Australian economy.
Jeff Brand, Bond University professor says, "The research shows two-thirds of Australians play video games, both in their personal and professional lives.
"This is even higher in Australian households with children, where games are as common as the kitchen sink."
Games create immense market opportunities as they play a fundamental role in how we learn, connect and work.
It is time for A/NZ to start taking these market opportunities seriously.
Ron Curry, IGEA CEO says, "When you consider the popularity of games as a form of entertainment that most people enjoy, coupled with their use outside of the home, it is no wonder Australian game development studios are doing relatively well on the international stage.
"Many people see making games as a viable career choice."
"In fact, kids are already learning how to code and make games at school, preparing them with 21st-century digital skills required for the future job market."
Almost every sector has embraced games or games-based technology as a way to solve problems.
Games are becoming firmly entrenched within education, learning and training settings, with a third of Australians having used games at work, and one in two parents reporting that their children have used games at school.
Surprisingly senior Australians continue to make up the largest group of new players.
90% of senior gamers reported they play to increase mental stimulation, 80% stating that video-games help fight dementia, and 54% saying that playing games can help increase mobility.
This pushes gaming beyond just a tool for entertainment, it ensures that ageing citizens stay active, engaged and connected to a social group.
This engagement could possibly offer immense health and economic benefits.
More people across A/NZ are also seeing games as a viable career.
An independent survey revealed that 79% of studios project business growth in 2017, with nearly two-thirds planning to employ additional staff.
The employment opportunities are broad, spanning production, programming, art, quality assurance, audio, writing, design, management, administration and marketing.
It's undeniable that the gaming industry is growing, it is thus time for A/NZ to embrace this growing industry.
Related stories
Top stories