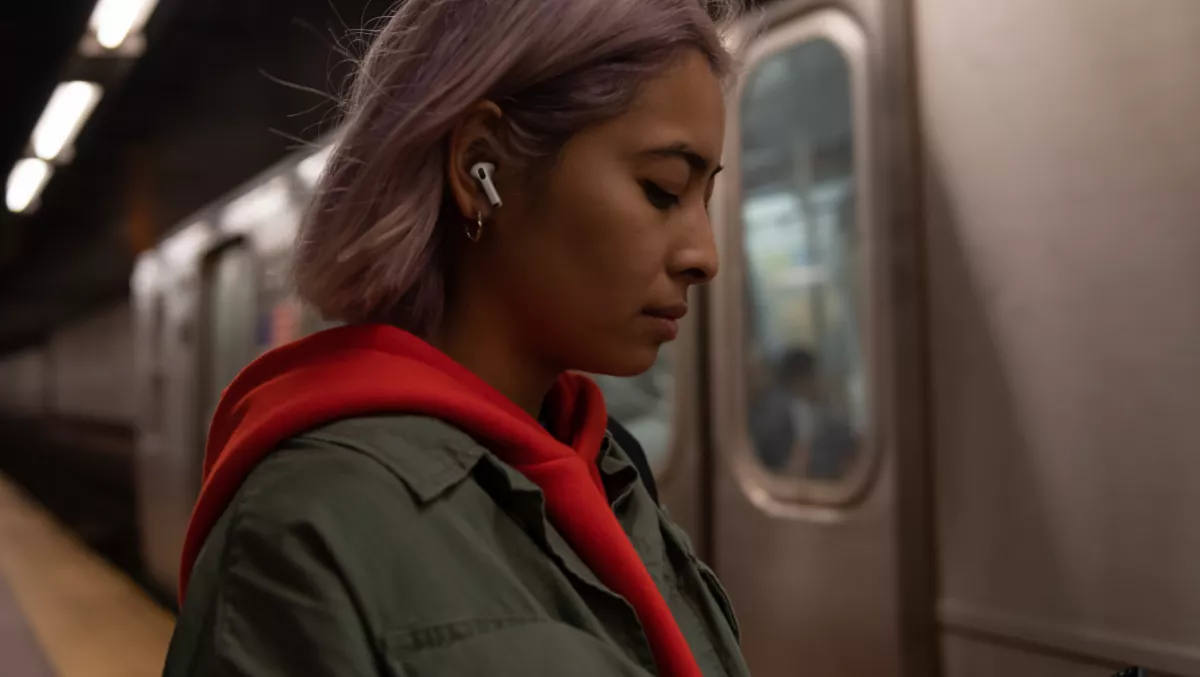 Apple AirPods Pro: A new design, but no battery improvements
Tue, 29th Oct 2019
FYI, this story is more than a year old
Apple's Airpods now welcome a new 'Pro' edition to the family, and Apple says these come with an all-new lightweight in-ear design, but there have been no improvements to battery life.
The AirPods have been the wonder (and ire) of many an Apple user, particularly as the shift to wireless earbuds inevitably means that one falls out and gets lost, never to be seen again.
If that happens, well now Apple users have a new range of earbuds to choose from, but they will cost around the $450 mark.
The all new design includes three sizes of silicone ear tips that fit around each ear. The AirPods Pro also feature a vent system to equalise pressure, which means they're more comfortable. They're also sweat- and water-resistant, making them perfect for active lifestyles.
Noise cancellation is a pretty big deal, especially when you want to block out the sounds of the world around you.
Apple says Active Noise Cancellation on AirPods Pro uses two microphones combined with advanced software to continuously adapt to each individual ear and headphone fit. This removes background noise to provide a uniquely customised, superior noise-cancelling experience that allows a user to focus on what they're listening to — whether it's a favourite song or a phone conversation.
The AirPods feature one microphone that faces outwards to detect environmental noise for better noise cancelling; while a second microphone listens towards the ear. Apple says that noise cancellation continuously adapts the sound signal 200 times per second.
The AirPods Pro come with a bunch of other features like Adaptive EQ for better sound quality, 'Transparency Mode' that essentially minimises noise cancelling effects, Siri compatibility, and the same battery life as AirPods (up to five hours' listening time).
Charging is as simple as placing the AirPods case on a Qi-certified charging mat or using the Lightning port while on the go.
The Apple AirPods Pro will be available from October 30.
AirPods Pro will be available for RRP NZ$449 inc. GST and are available to order from apple.com/nz and in the Apple Store app.
AirPods Pro will start shipping on Wednesday, 30 October. and be available in stores beginning later this week (varies by country and region).
AirPods Pro require Apple devices running iOS 13.2 or later, iPadOS 13.2 or later, watchOS 6.1 or later, tvOS 13.2 or later, or macOS Catalina 10.15.1 or later.
AirPods with Charging Case are available for RRP NZ$279 inc. GST and AirPods with Wireless Charging Case are available for RRP NZ$349 inc. GST. Customers can order the standalone Wireless Charging Case for RRP NZ$139 inc. GST.