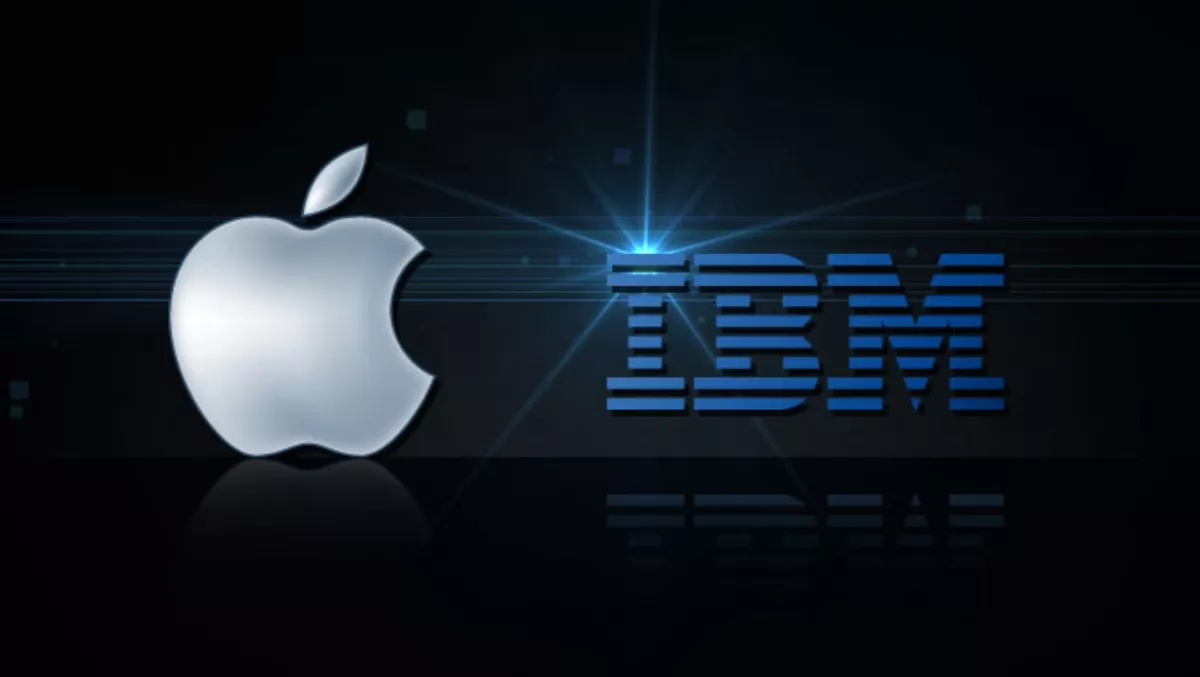 Apple, IBM and the Enterprisation of Consumer Technology...
Wed 23 Jul 2014
FYI, this story is more than a year old
Apple and IBM have recently entered into a partnership to build exclusive enterprise-specific apps that combine Apple's cool factor and software smarts with IBM's business credibility and cloud services.
The partnership, covering native apps, cloud services and device management, was announced by Apple under the name 'IBM MobileFirst for iOS'.
The language surrounding the release suggests that both companies are trading on Apple's consumer success to market the deal, merged with IBM's business smarts and analytics capabilities.
With Tim Cook claiming a 98% market share for iPads among Fortune 500 enterprise tablet users, this is not primarily about expanding its user base.
The deal is about presenting Apple as a serious enterprise partner; despite the above share, Apple openly admits that it is a consumer-first company.
It is difficult to see iPads becoming as dominant as they have in the enterprise without the rise of a BYOD (bring-your-own-device) culture, which relies on consumer uptake rather than enterprise credibility.
With the partnership with IBM, the Cupertino company can legitimately claim that it has now executed a 'pivot to enterprise' that allows it to focus on innovations and developments with less wow-factor and more practical utility.
This may be a move to reassure Apple shareholders about the company's continued viability as much an anything else.
The deal also includes the supply of iOS devices as part of IBM's device services, and Apple apps geared towards IBM's cloud services. This will provide end-to-end solutions that are likely to sideline enterprise offerings from either firm's competitors.
The expansion of this will primarily come from the IBM side, however – companies using iPads in conjunction with Oracle or SAP services may not want to switch their heritage systems over to another management platform just because they adopt Apple devices, and the initial release suggests no automatic provision of IBM for businesses buying Apple's devices, although this is likely to be heavily encouraged.
There is an opportunity here for Oracle, SAP and similar business IT companies to salvage some credibility in the wake of this deal by presenting themselves as the flexible option, able to manage any device, rather than just Apple's suite.
Even this isn't certain however, as the partnership's stated intention of industry-specific customisations may lead to synchronicities that businesses are unable to ignore.
There is however room for these companies to manoeuvre, unlike Android. Already plagued with security concerns, this deal makes the Google offering less attractive to businesses despite the announcement of Android Work at Google I/O.
Flexibility as a key asset is not necessary in a market that is dominated by a single brand of device to the degree that the enterprise is with the iPad.
With this partnership in place, and intentions to develop apps and vertical solutions tailored to each market, this deal could shape the enterprise mobile ecosystem for years to come.