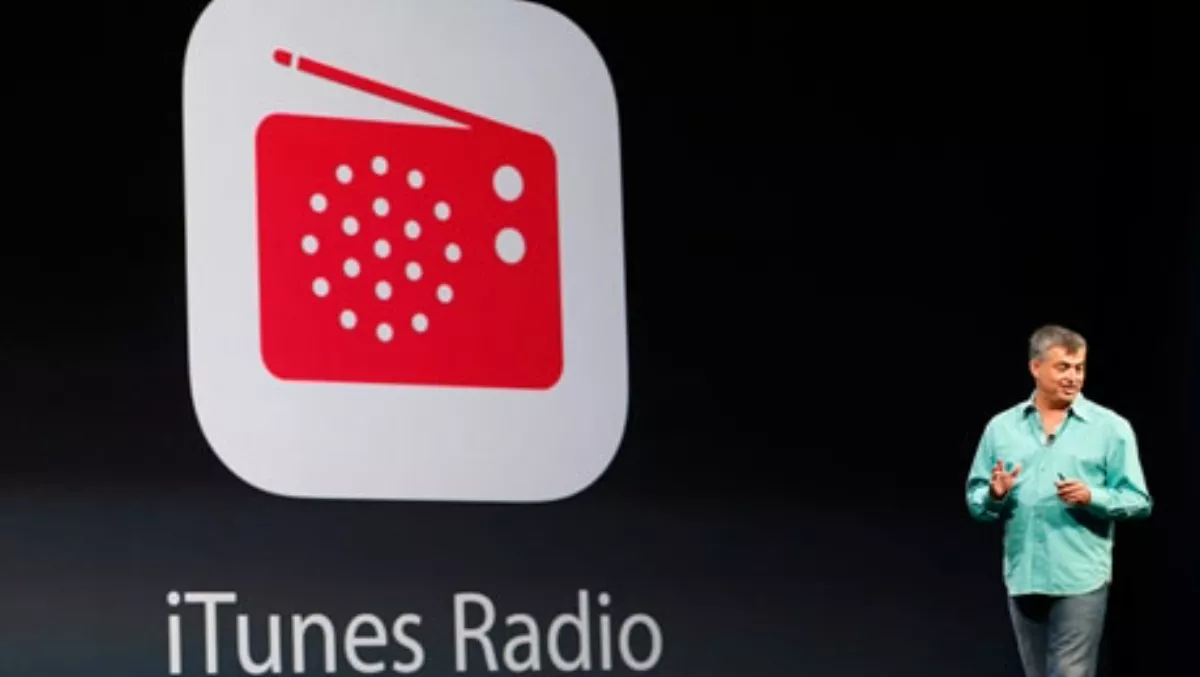 Apple introduces iTunes Radio
Tue 11 Jun 13
FYI, this story is more than a year old
Live from the WWDC in San Francisco, Apple has released the eagerly anticipated iTunes Radio, a free internet radio service featuring over 200 stations and a vast catalogue of iTunes music.
"iTunes Radio is an incredible way to listen to personalised radio stations which have been created just for you," said Eddy Cue, Apple's senior vice president of Internet Software and Services.
"It's the music you love most and the music you're going to love, and you can easily buy it from the iTunes Store with just one click."
When you tune into iTunes Radio on any Apple device, Cue said users will have access to stations inspired by the music they already listen to, essentially meaning iTunes Radio evolves based on the music users play and download.
The more you use iTunes Radio and iTunes, the more it knows what you like to listen to and the more personalised your experience becomes
iTunes Radio also gives you access to exclusive "first listen" premieres from top selling artists, Siri integration, plus the ability to tag or buy anything you hear with just one click.
Cue said iTunes Radio will offer music fans access to thousands of new songs every week, as well as serving up exclusive music from new and popular artists before you hear them anywhere else.
Available this October, iTunes Radio will offer you an incredibly personalised experience on day one based on your listening history and past purchases from iTunes.
iTunes Radio is ad-supported and free for everyone. iTunes Match however allows users to get iTunes Radio ad-free, so instead of hearing the occasional ad on iTunes Radio, iTunes Match makes your listening completely ad-free, costing US$24.99 a year.
What are your first opinions of the iTunes Radio? Tell us your thoughts below