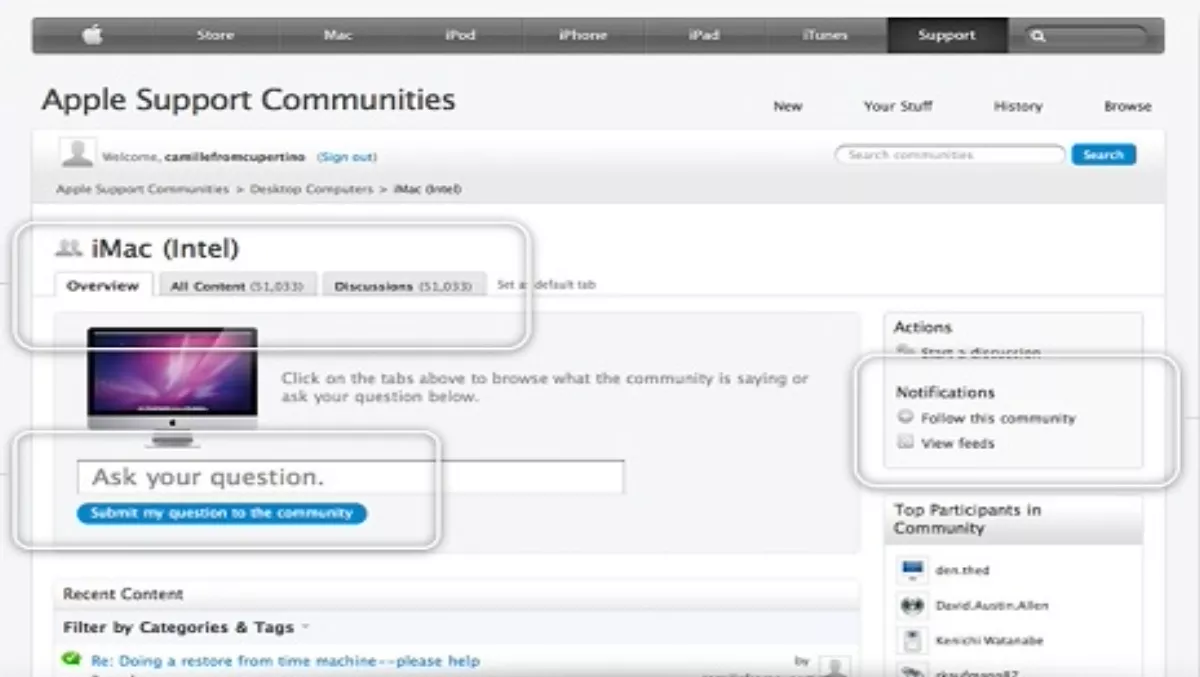 Apple launches 'Support Communities'
Tue 19 Apr 2011
FYI, this story is more than a year old
Apple has updated its support forums and launched 'Support Communities' with a goal of helping community members get the most out of their products, without having to call Apple.
The new site has been designed to make it simple for Mac, Mac OS X, iPhone, iPod touch, iPad, and iOS users to find the answer to their Apple related problems.
You begin by signing up and then finding the community focused on your product or topic.
From there you can browse the threads for answers, ask a question or help out others by answering questions.
You can also use widgets to display content you're interested in, from within or outside the community.
Check out the new-look support forums here.