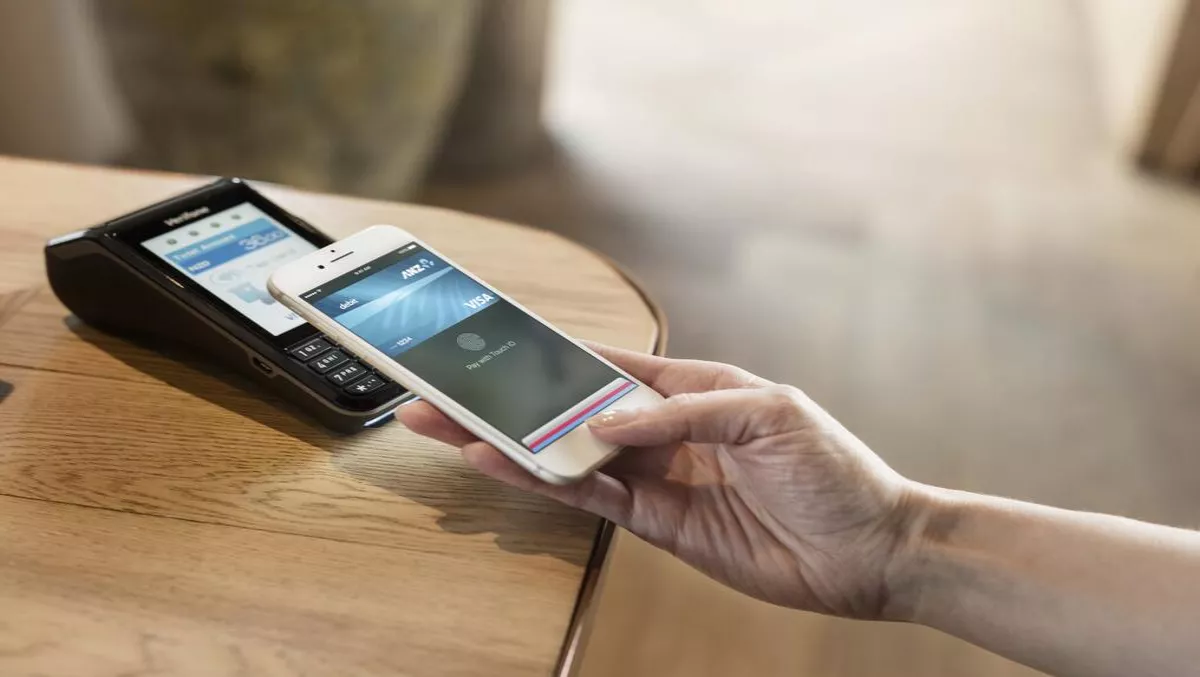 Apple Pay arrives in New Zealand... but only for ANZ Bank customers
FYI, this story is more than a year old
The rumours are true: Apple Pay will indeed be coming to New Zealand. ANZ Bank released a statement today announcing the immediate arrival of Apple Pay, which is available to customers with an ANZ Visa Debit or personal ANZ Visa credit card.
The company says Apple Pay will provide a mobile payment technology that's simple, secure and private for fast and convenient for users.
Apple pay does not store credit or debit card numbers on the device or servers. Instead, a unique Device Account Number is assigned to the device and encrypted in the Secure Element. Each time a payment is made, it is authorised with a one-time unique dynamic security code.
"More than 50 per cent of ANZ Visa transactions are contactless and this number is steadily increasing as more retailers adopt contactless technology. Adding Apple Pay to our mobile payment offering will make it fast and convenient for more customers to securely make every day purchases wherever there is a contactless terminal," says David Hisco, ANZ New Zealand CEO.
Apple Pay is available to use at all locations where tap and pay is available as a payment option, including BP, Domino's and The Warehouse Group.
The Warehouse Group says Apple Pay will be accepted in all of its stores, including The Warehouse, Noel Leeming, Warehouse Stationery and Torpedo7.
"We are excited to be able to introduce Apple Pay and grow our digital capability and customer payment options in-store. The new payment method is just another way we can make our customers' in-store experience simple and enjoyable," says Mark Yeoman, Warehouse Group CFO.
"We are proud to offer our New Zealand customers Apple Pay. They have been asking us for faster and simpler purchasing and we believe that Apple Pay really delivers them with that. We're always listening to our customers and looking for new ways to improve their in-store experience, so this is a really exciting space for us," adds Debi Boffy, general manager of retail at BP.
Online shoppers using Apple Pay will also be able to use Touch ID as a payment method, eliminating the time-wasting procedure of filling out forms and billing information.
Apple Pay is available on iPhone 6 and later, iPad Pro, iPad Air 2, and iPad mini 3 and later. It will also work through with Macs introduced from 2012 running macOS Sierra and Safari. Payment will be confirmed through the iPhone 6 or later, or the Apple Watch.
Apple Pay will not be available with any other New Zealand banks except ANZ.
"Our customers asked us for Apple Pay and we're thrilled they can now use it, continuing our commitment to giving our customers innovative digital ways to do their banking. We're confident they will enjoy this easy, simple and secure way to pay without having to present cards or cash," concludes ANZ New Zealand head of Digital and Transformation Liz Maguire.
Related stories
Top stories