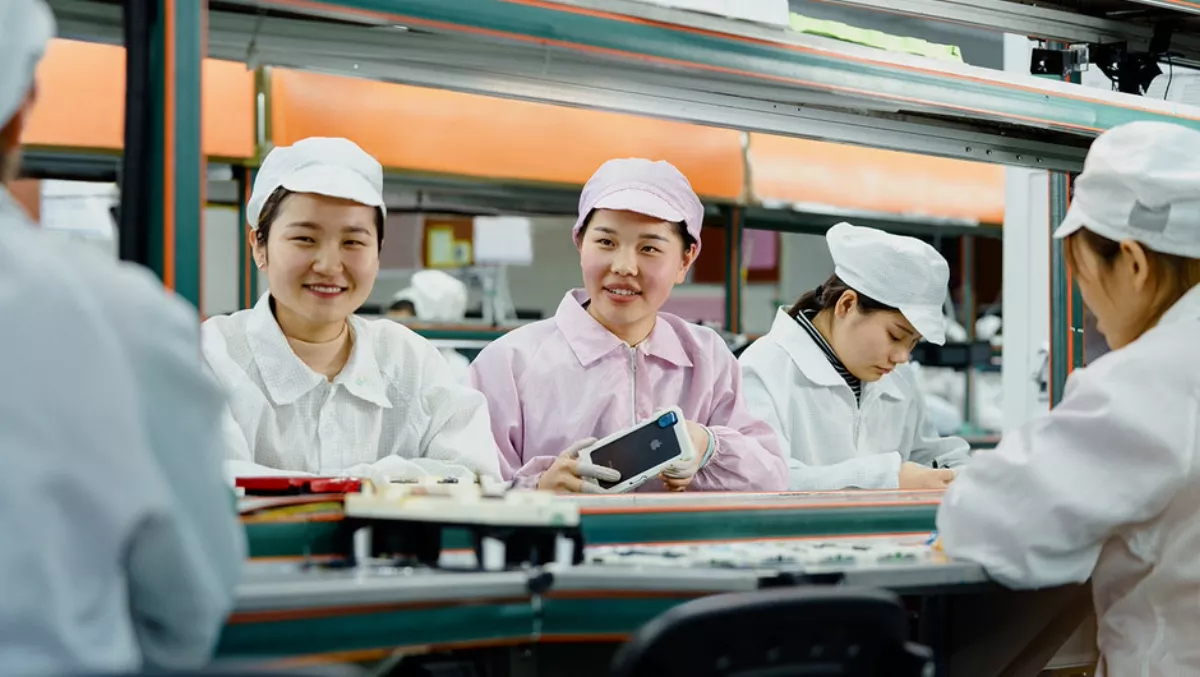 Apple says it's 'protecting the planet's resources'
FYI, this story is more than a year old
Apple says it's 'protecting the planet's resources' and expanding educational opportunities for workers who assemble Apple products.
The company released its 13th annual Supplier Responsibility Progress Report, which shows how the company is doing when it comes to being about as helpful and clean as a mass manufacturer of electronics and components could hope to be.
"In everything we do, people come first," declares Apple's chief operating officer, Jeff Williams.
"We are constantly raising the bar for ourselves and our suppliers because we are committed to the people who make our products possible as well as the planet we all share."
Apple conducted 770 assessments of facilities in more than 30 countries in 2018, covering 93% of the company's supplier spend. It also assessed 279 third-party mineral smelter and refiners.
According to Apple, all final assembly sites for the iPhone, iPad, Mac, Apple Watch, AirPods, and HomePod are certified 'Zero Waste to Landfill', which has diverted one million tonnes of garbage in three years.
The company has also worked with suppliers to extend its water programme to 116 suppliers, which has conserved 7 billion gallons (26 billion litres) of water.
Apple and suppliers worked to reduce greenhouse gas emissions by 466,000 metric tonnes – the equivalent of taking just 100,000 cars off the road for a year.
While Apple suppliers must still deal with chemicals, Apple says it is trying to eliminate the toxic ones. In 2018 the company banned n-Propyl Bromide from the list of cleaning and degreasing.
Apple launched its Zero Waste Program in 2015 to encourage suppliers to divert waste from landfill. While all final assembly locations have been declared zero waste, Apple says it's still working with others further up the supply chain to implement zero waste practices.
The company has also trained 17.3 million supplier employees about workplace rights since 2007, while a further 3.6 million have received 'advanced education and skills training'.
"This year, we're proud to give more people an opportunity to advance their education," says Williams.
"Working alongside our suppliers, we're challenging ourselves to find new ways to keep our planet healthy for future generations. Our goal has always been not just to drive progress in our supply chain, but to drive meaningful change across the industry."
Last year Apple added new courses to its education programmes for supplier employees, including one on app development with Swift.
"Last year, more than 1500 employees at Apple suppliers earned a college degree, adding to the thousands who have taken advantage of education programming, which expands every year.
Additionally, Apple has worked with its suppliers to create health training programs that have reached more than 250,000 people globally, and include courses on nutrition and maternal health."
The report quotes a technician from electronics manufacturer Jabil in China. Tao Jiang, who co-created a social media app for employees to share technical tips, says the training really changed his life.
"Now if I face a problem, I can turn it around to look at it in a different way. It's totally changed my mindset at work. Before I was just an operator, but now I want to be a professional in the IT department."
Apple says its Supplier Code of Conduct measures suppliers against more than 500 criteria. Suppliers must meet high standards for safe and respectful workplaces, the company says.
The report goes into more detail about Apple's initiatives with its suppliers; including underage labour, human rights, health and safety violations (most were to do with occupational health and safety hazard prevention, as well as emergency preparedness.
So next time you look at an Apple device, consider what Apple is doing about its environmental footprint, and what you can do about yours.
Related stories
Top stories