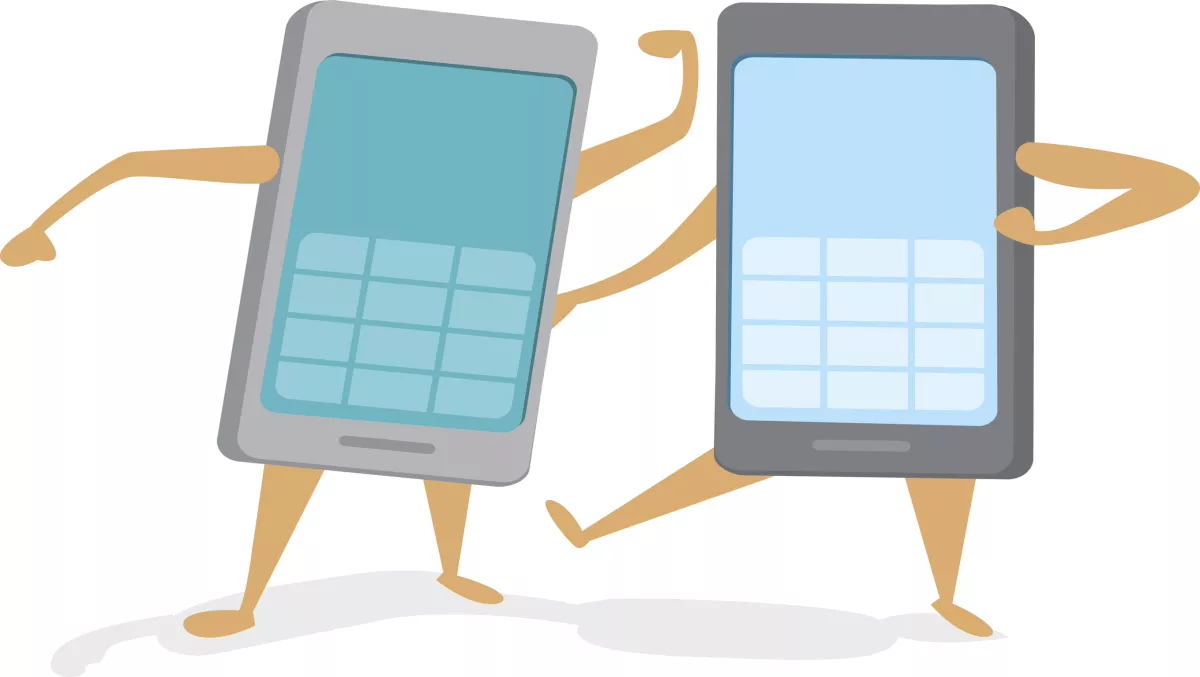 Apple takes shots at Google in new ad campaign - smartphone showdown
FYI, this story is more than a year old
Apple is currently playing the aggressor in the smartphone war, by launching a major campaign to encourage users to jump ship from Android to iPhone by offering them cold hard cash.
The tech behemoth launched the provocatively titled "Switch from Android" website and a series of five YouTube videos as part of the campaign.
This kind of advertising push hasn't been seen from Apple since their "Get a Mac" advertisements launched more than a decade ago.
The copy states that "life is easier on iPhone," and the website talks a big game about the Apple phones' cameras, speed, and customer support. They also didn't waste the opportunity to poke fun at Google's poor track record of smartphone security.
"Unlike many other phones, important data on your iPhone is encrypted from the start and protected by your passcode," the Apple website reads.
"Apple apps like Maps and Safari help to keep private all the places you go and the sites you visit, and Apple will not sell your information to anyone for any reason."
The website also reiterates Apple's offer of up to NZ$267 as a trade-in for your old phone, although a Samsung Galaxy S6 only earns $150 in credit.
Apple's move comes as its grip on the smartphone market tightedn in the last quarter of 2016, but not nearly as much as Google Android's share of the market.
More than 81 per cent of the world's smartphones use Google's software, compared to almost 18 per cent that run Apple's system.
Samsung was also the world's top smartphone maker in 2016, claiming more than 20 per cent of all sales, compared to Apple's 14 per cent.
However, the Apple iPhone 7 claimed the title of most popular smartphone in Australia in March, despite being outnumbered by Android rivals.
Apple previously published a guide on how to switch from Android to an iPhone to lure users in 2014, before releasing an official Move to iOS app in 2015.
Both followed the successful "Get a Mac" advertising campaign that ran from 2006 to 2009, featuring Justin Long personifying Apple's computers.