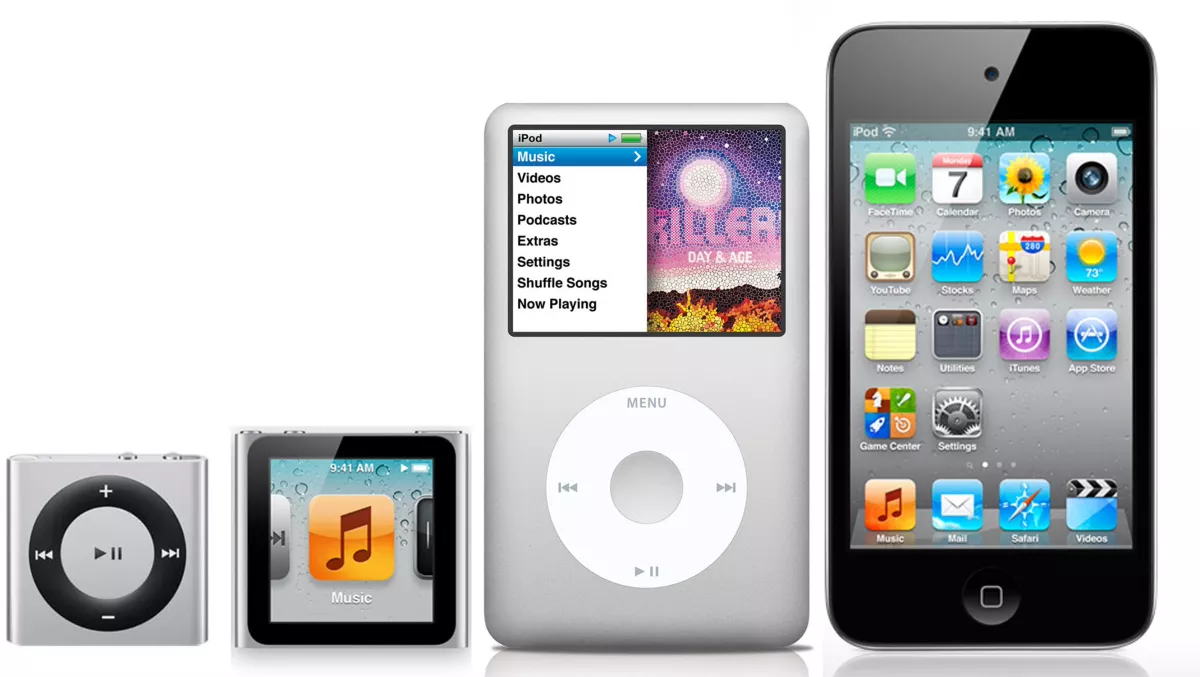 Apple's iPod business collapses...
By David Williams,
30 Jan 2014
FYI, this story is more than a year old
Reports being released show that Apple's iPod business collapsed last quarter, with the device's revenue accounting for two percent of the tech giants revenue.
Last quarters report shows that revenue for the iPod business fell by more than 55 percent and sales had also dropped by more than 50 percent when compared with the same period the year before.
The iPod first debuted over 13 years ago and was a corner stone of Apple's business and revenue, but sales have now declined so much that CEO Tim Cook no longer recognises the brand.
"I look at the business from a sell-through point of view less iPod, because I think all of us have known for some time that iPod is a declining business," Cook said.
The biggest shock seems to be that for the first time in a decade iPod's business revenue was less than USD $1 billion.
Despite the dramatic fall in sales many expect Apple to continue with the iPod brand, especially with the latest iPod Touch coinciding with the iPhone 5c colour range and featuring the touch screen and operating system of other Apple devices.
Apple sold more than 6 million iPod's in the fourth quarter of 2013, at an average price of USD $161, which suggests that the higher end models such as the Touch are still selling well.
Do you think the iPod business is dead? Tell us your thoughts