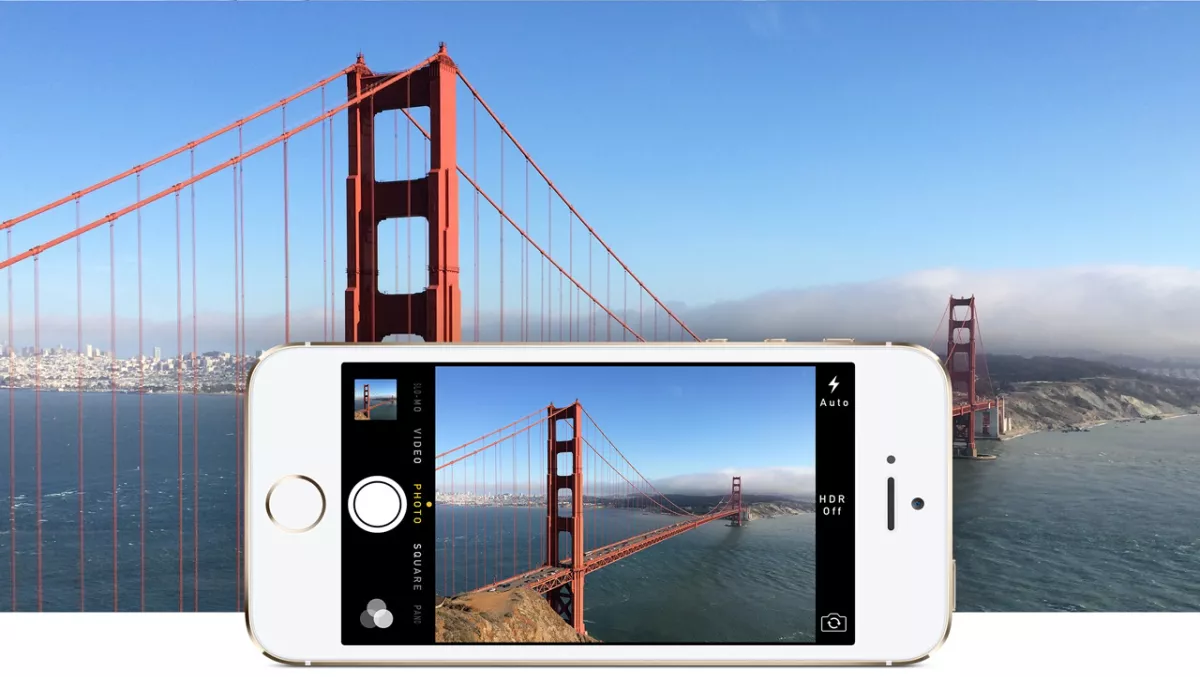 Apple's quest for simplicity removes the need for expertise...
Tue 25 Mar 14
FYI, this story is more than a year old
"Use the talents you possess, for the woods would be very silent if no bird sang except the best."
This is one of my favourite quotes, borrowed from the literature of Henry van Dyke, a 20th century American author.
For there was once a time when my love of photography took a back seat, dictated by a fear of embarrassment concerning my sub-standard skills within the field.
A writer by trade and certainly no Annie Leibovitz, my love of the camera remained private and unappreciated.
A self-taught Photoshop fanatic who didn't know his SLR from his Telephoto Zoom (and still doesn't, for that matter) - in truth, I was the bastard son in a world of photographic geniuses.
Even a two year college course and countless beginner classes couldn't improve my understanding of the camera - a device I loved yet found impossible to handle. Aperture this, exposure that, sometimes working out how to turn the damn thing on was an afternoon in itself.
But then came the epiphany, in September 2013, when Apple introduced the iPhone 5S.
While I may be guilty of cranking up the tension to a nauseating level with its over-the-top introduction, the device has genuinely opened my eyes, and my camera lens, to a new era of photography.
Hell, I can know nothing and still produce great images - who'd have thought it?
The iPhone 5S, coupled with the newly released iPad Air, takes me to a place in photography that requires no degree, no deep understanding of the art and certainly no knowledge of operating a camera. I can simply leave the house with my digital eyes in my pocket then click, click, click away - safe in the knowledge I have my very own Leibovitz as back up.
A recent tour of New Zealand fuelled my appetite further. Thanks to the in-built burst mode which accompanies all iPhone 5S cameras, I could snap a gazillion images within seconds and have the luxury of the software suggesting the best image - based on all those technical terms I still know nothing about.
Whether it be the Bay of Islands, Queenstown or Huka Falls, I knew the camera could handle any environment or condition. Throw in the unexpected bonus of not having to lug around a huge camera like an over enthusiastic tourist and I could happily drift in and out of photography mode, through simply zipping up or down my jacket pocket to access my smartphone.
As for the techs and specs of the device - I have no idea. Not a clue. Nor do I care to be honest.
Such is the beauty of Apple software, and such is the sheer attention to detail in the company's drive for simplicity - the mechanics of the device are tucked away in a place that I don't have to think about.
"Simple can be harder than complex: You have to work hard to get your thinking clean to make it simple," said Steve Jobs, a man who valued focus and simplicity in equal measure.
For users who don't ask questions, Apple is a fitting companion.
If only CEO Tim Cook could lean on his friends at Nike, where he sits as a board member, to borrow him a variation of the sports giant most popular slogan. Just Does It - that would sit well in Cupertino, right?
It's true that Apple allows you to Think Different, but ironically, it allows you to be yourself too. After all, iOS takes care of the rest…
Check back to FutureFive later this week when I'll demonstrate how the iPhone 5S and iPad Air makes the perfect picture.