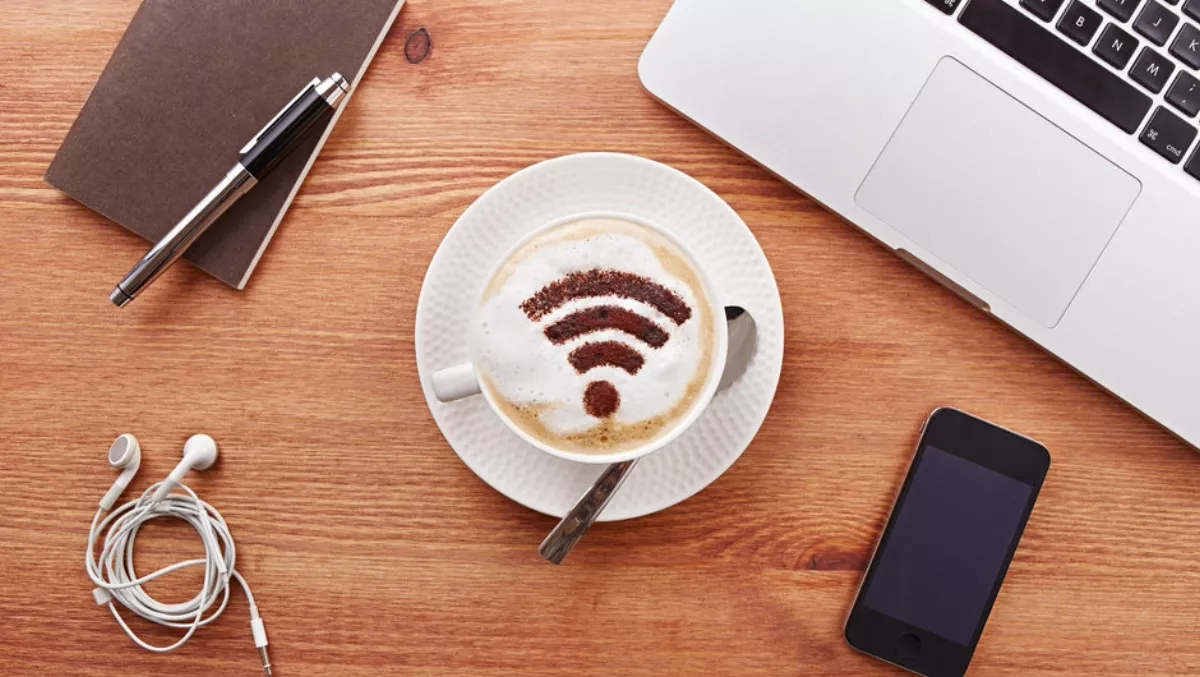 Are WiFi networks putting you at risk?
Wed 24 Apr 2019
FYI, this story is more than a year old
WiFi names can often be simple, quirky, or downright bizarre – but did you know those names are all it takes for somebody to find out exactly where you live? According to the folks at NordVPN, your phone in particular transmits your WiFi name (SSID) at all times.
How? Your phone constantly searches for trusted WiFi networks – for example, as soon as you get into work or at home, your device automatically connects to the network. But those join requests broadcast a lot of information about the WiFi network.
"There are apps that can collect the names of all the nearby WiFis, including your home network. This data is then sent to public websites like Wigle.net that create heatmaps of WiFi hotspots," explains NordVPN researcher Emily Green.
"In fact, you don't even need to have the app installed on your device – it's enough for your neighbour to have it and catch the signal of your home WiFi."
Apparently all somebody needs to do to stalk you is to know the name of your WiFi network, search for it in Wigle, and then they know where you live.
Hackers are aware of this little trick and they often use social engineering techniques to find out your network's name – for example, they could call you and pretend to be your ISP, or they could use WiFi scanners.
"There are many such scanners on the market, and anyone can buy one for just $20. A hacker can stick it under a bench in your local park, under a table at your favourite coffee shop, or just carry it in his backpack," says Green.
"You won't notice it, but the scanner will passively log all nearby WiFi join requests. Hackers can choose open public spaces to encounter more devices in constant WiFi search mode or specific locations that they want to target, like an office building."
So what's the best way to protect yourself and your WiFi? NordVPN offers these tips:
1. Change your phone's WiFi settings or turn it off
Even if your phone is connected to a WiFi network, it doesn't stop scanning the area for other networks. The easiest way to change this is to either adjust your settings or completely turn it off.
For Android devices, you can leave your phone connected to a WiFi network and turn WiFi scanning off. iPhone users can also configure their WiFi settings so that their phones wouldn't broadcast joining requests. You will still be able to connect to your saved WiFi network manually (you won't need to re-enter the password.)
2. Change your WiFi strength
Some might think that the stronger your WiFi signal, the faster your internet access. You will get a better signal if your router is in an open space rather than in your closet, but it doesn't need to be so strong that your neighbours can use it too. To keep your WiFi from showing up on hotspot 'heat maps,' you can reduce your WiFi strength. You can do this by changing the location of your router or changing its settings.
3. Turn off SSID broadcasting
The first two options are easy to apply but might not solve the problem completely. The best option is to disable your SSID broadcasting. This way your WiFi name won't appear on any 'heat maps,' nor will it be found by your neighbours. However, you will still be able to connect to your WiFi by searching for it manually.
To disable SSID broadcasting, you will need to sign into the router as the admin and change your broadcasting settings. You can find how to do this in your technical manual or by contacting your manufacturer.