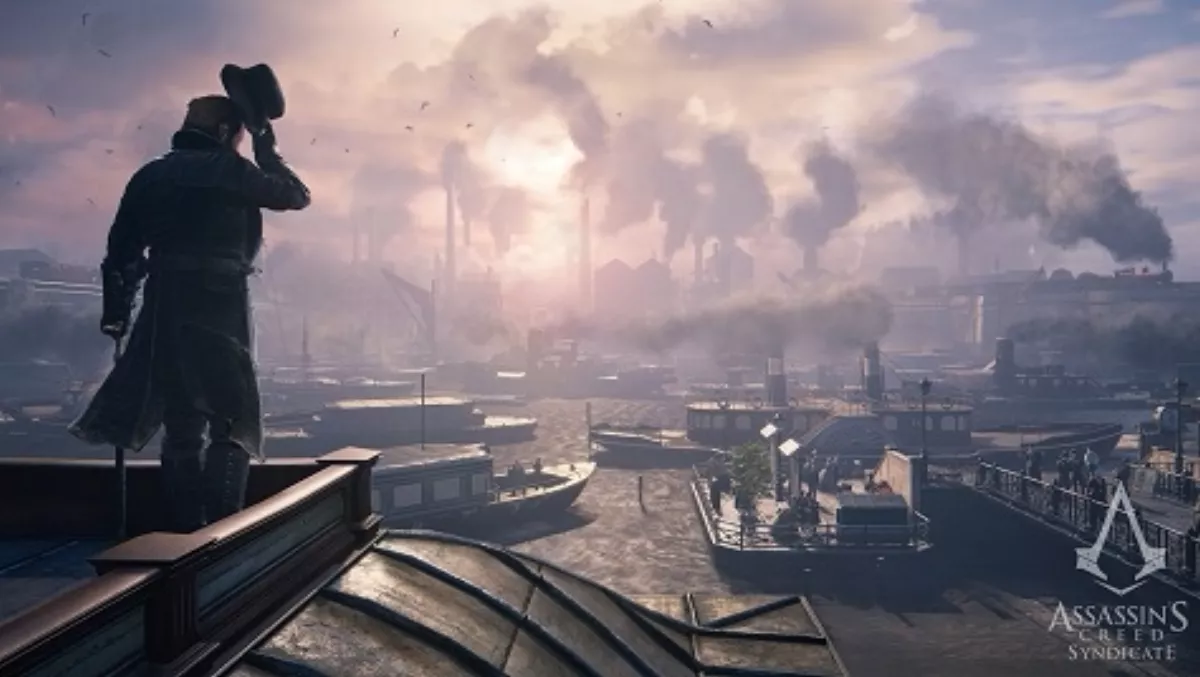 Assassin's Creed Syndicate officially announced
By Damian Seeto,
Wed 13 May 2015
FYI, this story is more than a year old
Ubisoft has announced today the new Assassin's Creed game which will be called Assassin's Creed: Syndicate. All of last year's rumors about Assassin's Creed: Syndicate have been true. The game is set in Victorian-era London in the year 1868. The gameplay looks very similar to that of Assassin's Creed Unity, but there are a few new features that have been added. To help speed up travelling in Assassin's Creed: Syndicate, there will be lots of carriages around in London for you to ride on. Carriages are helpful as London is a huge place in this game. Assassin's Creed: Syndicate also introduces a somewhat revamped combat system. You can now fully fight enemies with hand-to-hand combat. There will also be a ton of new weapons and gadgets for you to try out as well. The new main character is Jacob Frye, but he will be joined by his sister Evie Frye. They are twins and both characters will be playable in Assassin's Creed: Syndicate. Assassin's Creed: Syndicate is out October 23rd for PS4 and Xbox One. The PC version will be out a few weeks after this. You can check out the debut trailer by clicking here.