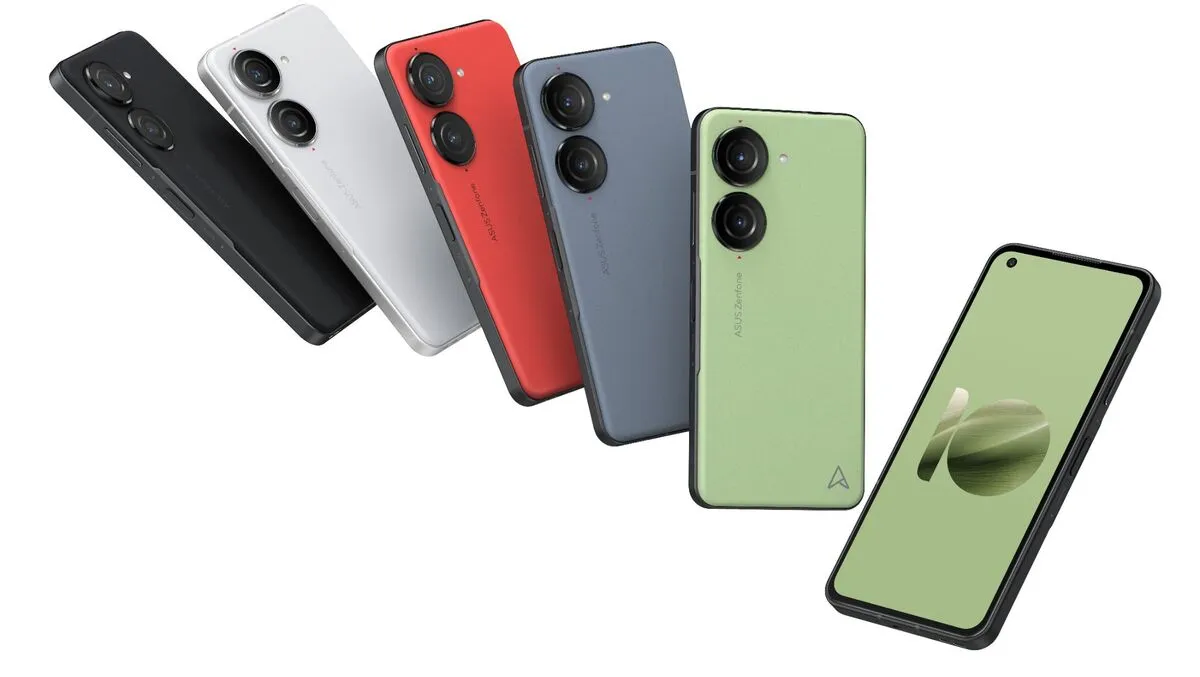 ASUS Zenfone 10: new standard of compact smartphones to experience
ASUS has unveiled the revolutionary Zenfone 10, the newest addition to its iconic hand-sized 5.9" smartphone line-up. This powerful device challenges previously held notions of what compact smartphones can achieve and is now available for purchase at retailers across Australia and New Zealand.
The Zenfone 10 strikes a perfect balance between size and power. It's powered by the Snapdragon 8 Gen 2 Mobile Platform, bolstered with the latest LPDDR5X memory and UFS 4.0 ROM technologies for optimal performance. Despite the added power, ASUS has managed to increase the battery life by nearly 13% without modifying the battery capacity, offering consumers more usage time. In addition, the Zenfone 10 now supports Qi-compatible wireless charging for user convenience.
The Zenfone 10 is also characterised by its incredible 144 Hz AMOLED display that provides ultra-vivid colours under any lighting conditions. This feature was developed through a collaboration with Pixelworks, a leading visual-processing company.
The camera system of the Zenfone 10 has seen serious upgrades, now featuring the newest 6-Axis Hybrid Gimbal Stabiliser 2.0 and new algorithms for ultra-stable videos. It also has an adaptive EIS electronic image stabilisation system and OZOAudio-powered 3D surround-sound recording. For those selfie enthusiasts, the 32 MP front camera contains an RGBW sensor and large 1.4m pixels, ensuring stunning low-light image capture.
The Zenfone 10 also showcases advances in AI, adjusting the user interface and intelligent camera features to suit the individual user's needs, making every interaction intuitive and straightforward.
Available in five striking colours, including three new cosmos-inspired shades, Aurora Green, Eclipse Red and Comet White, the Zenfone 10 is not only stylish but also eco-friendly, employing bio-based polycarbonate materials and recyclable packaging in a bid to minimise its carbon footprint.
The Zenfone 10 promises to revolutionise the gaming experience with its Snapdragon Elite Gaming features, offering a smooth gaming and multitasking experience that can handle any challenge thrown at it.
Prices for the Zenfone 10 start at $1,499 AUD for the 16GB RAM / 512GB storage option in Midnight Black in Australia, available at the ASUS e-store and JB Hi-Fi. A variant with 8GB RAM / 256GB storage is also available in new cosmos-inspired colours at $1,299 AUD.
In New Zealand, PB Tech offers the 8GB RAM / 256GB storage variant at $1,399 NZD in Midnight Black and Aurora Green.