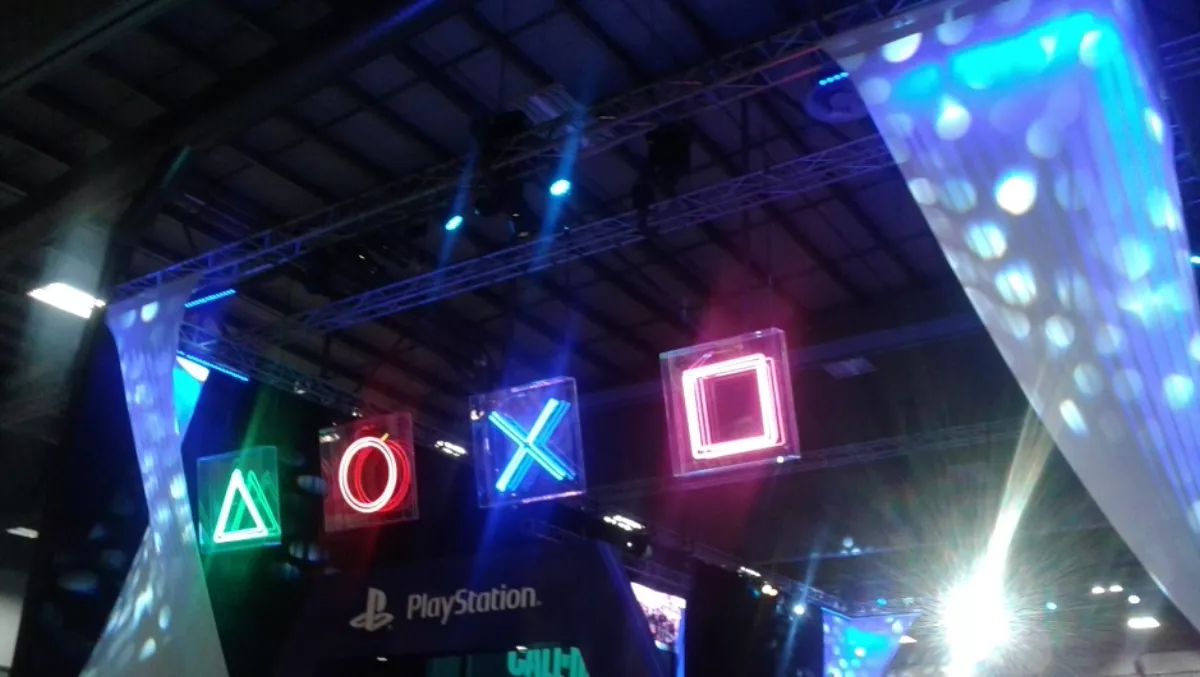 Auckland Armageddon Expo 2016 is arguably the best one ever
FYI, this story is more than a year old
The 2016 Auckland Armageddon Expo didn't disappoint. It featured tons of events and included some big celebrity names and more. The biggest celebrity attraction for this year was Christopher Lloyd. 'Doc Brown' himself from Back to the Future held a panel that delighted the huge crowd inside of the Main Stage at the Logan Campbell Centre. It was great seeing him answer many of the fan questions no matter what was asked. One fan even asked him if he could 'dab'. Dabbing has been popular recently, although not everyone knows what it is. Lloyd surprisingly did his best to replicate the move as best as he could. It was a hilarious sight. My personal favourite celebrity to come this year was Karen Fukuhara who played Katana in Suicide Squad. I also attended her panel and she was pretty much nice to everyone.
Some of the stories from the Suicide Squad set were fun to listen to. She got a tattoo done from Margot Robbie herself and she said Jai Courtney was the funniest person on set. Even though she plays Katana, she says the superhero she'd most like to be is Batman! Celebrities weren't the only thing at Armageddon this year as gaming had a very huge presence. Both the PlayStation and Xbox stands seemed bigger than in previous years. Sony brought out the PlayStation VR, although it was cool to see the likes of Horizon: Zero Dawn and Gran Turismo Sport make an appearance. The Xbox stand did not disappoint either giving us Forza Horizon 3, Halo Wars 2 and recently released titles like NBA 2K17 and WWE 2K17. My favourite game to appear this year was none other than Final Fantasy XV. I got to play it during the Final Fantasy concert and it was great to play it again at Armageddon. This year's event also had the first Gaming Lounge hosted by Leaping Tiger. Hopefully Leaping Tiger is able to host another one next year since streaming has become popular recently. It was also nice to see Nintendo making an appearance again. Next year will be big for the company with the Nintendo Switch out.
As always, the event is also attended by lots of stores across New Zealand. In terms of merchandise to buy, I saw lots of Deadpool masks and Harley Quinn posters. Star Wars is my favourite franchise though and I managed to snag a Rogue One poster and t-shirt at the event. The last thing I did at this year's event was look at the Cosplay Competition. The atmosphere was great as everyone showed enthusiasm to everyone that entered it. I'm amazed by how talented the contestants are as the costumes look accurate and fantastic. The woman that dressed up as Mystique really looked like the Rebecca Romijn version of the character. The event itself is well organised as always, although things can get very busy on Saturday and Sunday. I wasn't able to move around the stalls as freely in the weekend. If you go on Monday, the foot traffic isn't as dense and it was better to explore the stores and see what they offered. Overall, the Auckland Armageddon Expo gets bigger every year and this year's iteration was one of my favourites. Hopefully next year the organisers are able to get celebrities as enjoyable as Christopher Lloyd and Karen Fukuhara.