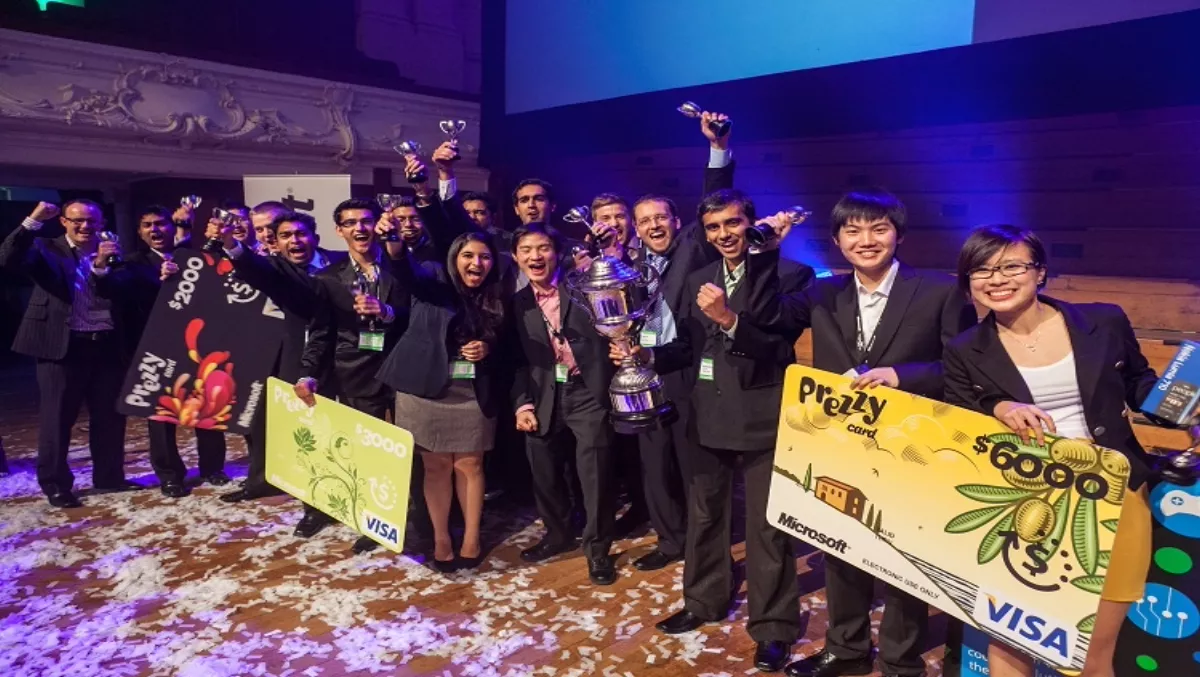 Auckland students provide eyes for the blind
FYI, this story is more than a year old
A joint team of AUT and University of Auckland students have taken out the New Zealand Imagine Cup finals with their innovative smartphone solution that 'crowdsources' assistance for people with visual impairment.
The team, Team Mobile Eye, was one of 16 in the finals, with other solutions ranging from a system for 'rounding up' online purchases and donating the change to charity, to a solution that detects abnormal breathing patterns and can be used to diagnose Obstructive Sleep Apnea.
Team Mobile Eye will travel to Sydney in July to represent New Zealand at the Worldwide Finals.
Sponsored by Microsoft, the Imagine Cup challenges teams of students around the world to come up with ways to use technology to solve the world's problems. Solutions must be innovative, practical, and have a workable business model.
New Zealand teams have performed well at Worldwide Finals in recent years, with Team One Beep coming third in 2010 and Team One Buzz placing sixth in 2011.
Team Mobile Eye has as good a shot as any. Using their solution, a blind person can take a photo of their surroundings, and receive an audio description back in just a few seconds. The descriptions are 'crowdsourced' through social media.
Scott Wylie, director of the Developer and Platform Group for Microsoft New Zealand and organiser of the New Zealand event, says Team Mobile Eye impressed the judges with 'a well thought out solution' to address a clear problem.
"Team Mobile Eye stood out with their imagination, passion [and] creativity," Wylie says.
"The team is now aiming for the Worldwide Finals and we expect the international judges will be very impressed with this New Zealand team's work."
Aakash Polra, team leader for Team Mobile Eye, says the team are thrilled to be going to the Worldwide Finals, and hope to bring home the cup for the first time.
"We are so excited about winning here tonight," Polra says.
"It proves our idea is solid and all the hard work we have put in has paid off."
This is the competition's 10th year, with more than 358,000 students from 183 countries participating.
Image: Microsoft New Zealand managing director Paul Muckleston, left, with Team Mobile Eye and the other top finalists.
Related stories
Top stories