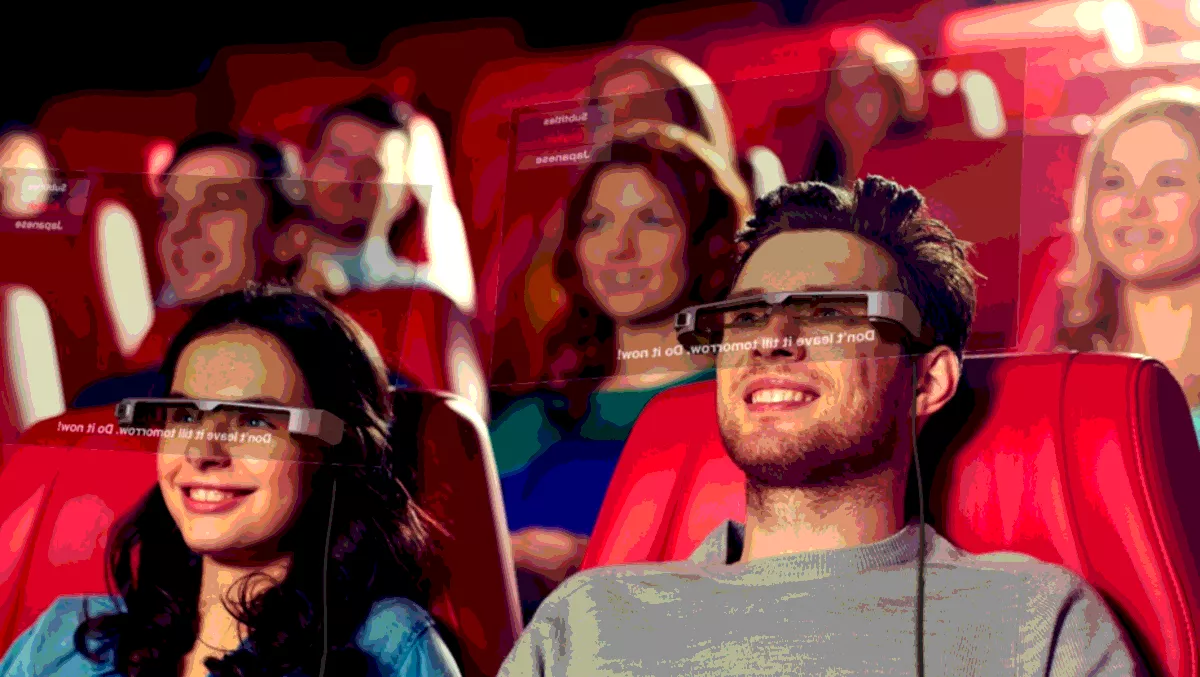 Aussie AR smartglasses trialled in theatres
FYI, this story is more than a year old
London's National Theatre has launched a trial that will see deaf and hearing-impaired customers supplied with Epson Moverio BT-300 AR smart glasses, so they will be able to read subtitles in their field of vision when they are watching any performance.
These glasses have been worked on by Epson Australia.
The Moverio BT-300 features Epson's silicon-based OLED (organic light emitting diode) digital display technology, enabling transparent mobile augmented reality (AR) experiences for consumers, government and business.
The Moverio BT-300 is supposedly also the lightest binocular see-through smart glasses announced to date.
Epson's augmented reality Moverio smart glasses are lightweight and comfortable enough to be worn throughout a performance with users enjoying the option of changing the positioning, size and colour of the captions to suit their own preferences.
The Moverio smart glasses will always maintain the subtitles within the wearer's field of vision, allowing them to easily follow the actors' performances whilst simultaneously reading the captions.
Moverio smart glasses are powered by a quad-core Intel® Atom X5 processor and Android 5.1, enabling efficient rendering of complex 3D experiences.
An upgraded 5MP front-facing camera and onboard sensors enable the Moverio BT-300 to more precisely determine the location of objects in the real world. The Si-OLED projection system can then render and lock 3D content to these objects, with no display background or edges in the field of view.
The trial is set to run until October 2018.
Epson is a global technology company dedicated to connecting people, things and information with efficient, compact and precision technologies.
With a lineup that ranges from inkjet printers and digital printing systems to 3LCD projectors, smart glasses, sensing systems and industrial robots, the company is focused on driving innovation.
Led by the Japan-based Seiko Epson Corporation, the Epson Group comprises more than 80,000 employees in 86 companies around the world.