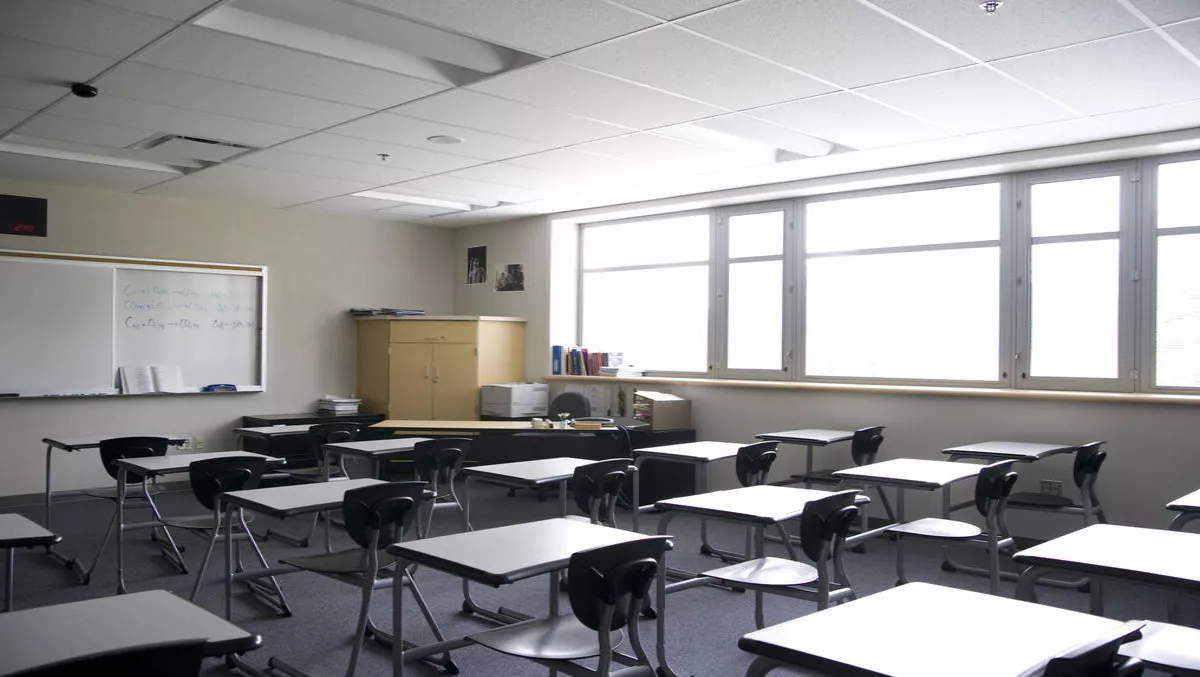 Aussie students say goodbye to whiteboards: Ricoh integrates 'smartboards' into classrooms
FYI, this story is more than a year old
Ricoh, a provider of smart workplace technology, has announced a contract to deploy its interactive whiteboard flat panel that integrates with Blackboard Application collaboration technology at Queensland's Browns English Language School in Australia.
The deployment, which will support the school's activity-based and immersive learning focus, follows a recent expansion of the organisation's Brisbane campus in which more than 13 classrooms have been added to the school's overall facilities.
Crispian Short, Browns director of studies says, "Our philosophy is that for every hour that a student spends in class, they should be able to identify outcomes.
"At the same time, in a strategy designed to make learning more inspiring and empower students to achieve rapid process, we are set on a course to reduce our paper-based documents by 20 per cent each year."
"Digital technology and high-speed communications have transformed everything we do as an academic institution as well as how our students earn.
Browns will deploy a fleet of 14 Ricoh D6500 interactive flat panels which house smart integrated technologies to connect with Browns' cloud-based and on premise applications.
Key features enable a whole host of graphics, images, diagrams and videos to be displayed, annotated and revised.
At the same time, lesson plans can now include interactive sessions to engage students while spontaneous notes can be saved and shared via an internet connection without separate server or software installations.
Each whiteboard offers interactive controls to participants in multiple locations simultaneously.
Blackboard is a leading education technology company for teaching, learning and student engagement, that deliver new features and enhancements across its teaching and learning portfolio, helping learners, teachers and administrators achieve better outcomes through a seamless and unified user experience.
The new technology will enable Browns to realise distance learning between the organisation's Brisbane and Gold Coast campuses while enabling teachers to run pre-departure test practice courses for students from overseas prior to arriving in Australia.
This will better support individual learning requirements and student outcomes as well as fast-track those with a better command of the English language.
Short continues, "Like the students, staff members are looking for systems that are responsive, intuitive to use and can be quickly evolved to match changing requirements.
"They will now have in place that provides an agile supporting infrastructure while at the same time one which integrates with existing systems.
More than 10,000 students from over 50 different countries have a completed a Browns English language program since 2003 which today operates six campuses across two locations in Brisbane and the Gold Coast.
Short saying, "Another reason for adopting Ricoh was the company's professional and consultative approach to understanding the school's interactive and collaborative learning needs.
"They were very easy to deal with and understood our requirements for a great student learning experience.
This technology has a great deal of potential for creating an engaging environment for students.
Depending on the outcome and success of the technology at Browns we may see it become widespread soon.