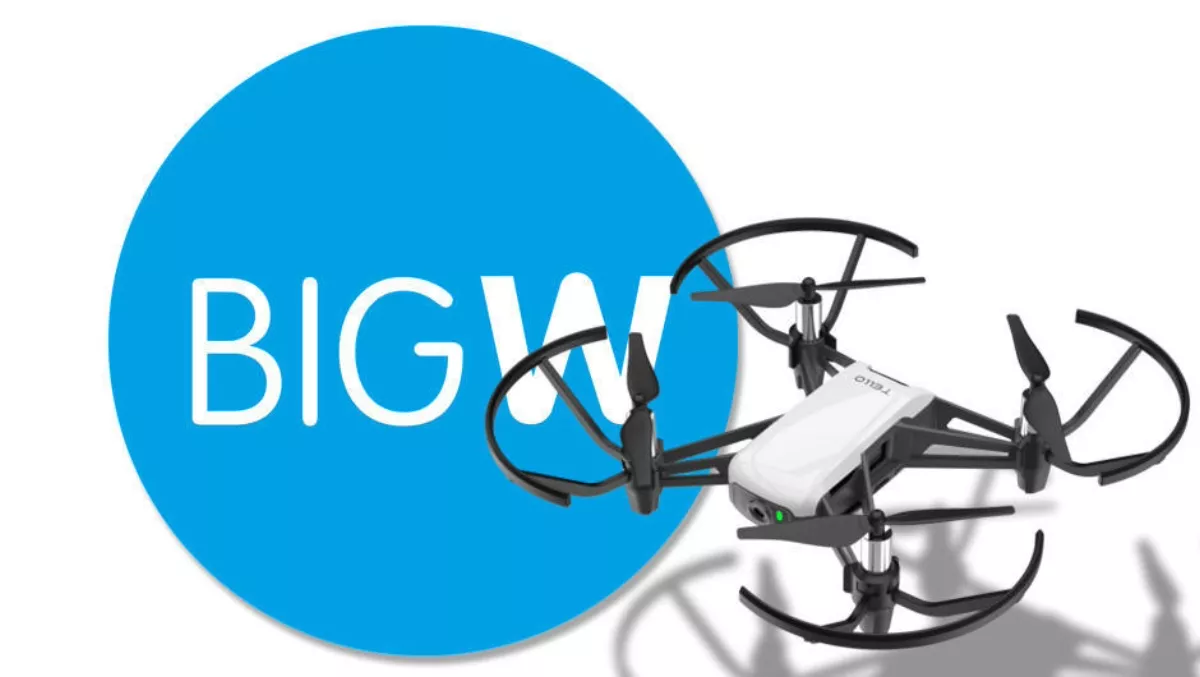 Australia's Big W to stock DJI drones
Despite harsh operating conditions imposed by the Australian Civil Aviation and Safety Authority, drone ownership in Australia is about to get massive boost.
Woolworths' Australian discount department store store, Big W, will be stocking the DJI Tello drone (or RPA- remotely piloted aircraft). The store isn't unfamiliar with the drones, stocking quite a few budget mini-quadcopters, but the Tello is there first foray into the world of "proper" RPAs.
The Tello has been developed as a partnership between Ryze Robotics, premier drone developers DJI and CPU manufacturers Intel. The result is an 80-gram drone, small enough to pass under the strict Australian drone rules.
Whilst aimed at younger drone pilots, the Tello is still a formidable little device. Sporting a camera capable of 720p video and 5-megapixel photos, the little drone is great for unique selfies and capturing cool videos.
The drone is controlled using the Tello Apple or Android app running on a mobile device. Serious flyers may want to consider upgrading the setup with a GameSir T1d Bluetooth controller. The T1d has a mount for a mobile phone giving the Tello a professional control system, rivalling that of some of the much more expensive drones.
The horizontal range is about 100m, depending on the mobile phone, and the max height is set in the factory to 10m. There is an app on for Android users that'll unlock the drone to fly up to 25m, but I'd think carefully before you do.
The Tello's lack of GPS and light weight make it very unstable in anything other than a very light wind. The drone uses the downward cameras to maintain position. This works very well, but not in low light (or if you hack the device and ascend into the heavens).
By Woolworths stocking the DJI Tello in their Big W stores, a whole new audience will get a chance to check out this amazing little drone. It's great to finally see quality RPAs being sold by non-specialist, more mainstream retailers. The exponential take-up of this emerging technology promised to change the way many industries work. For more information check out bigw.com.au.