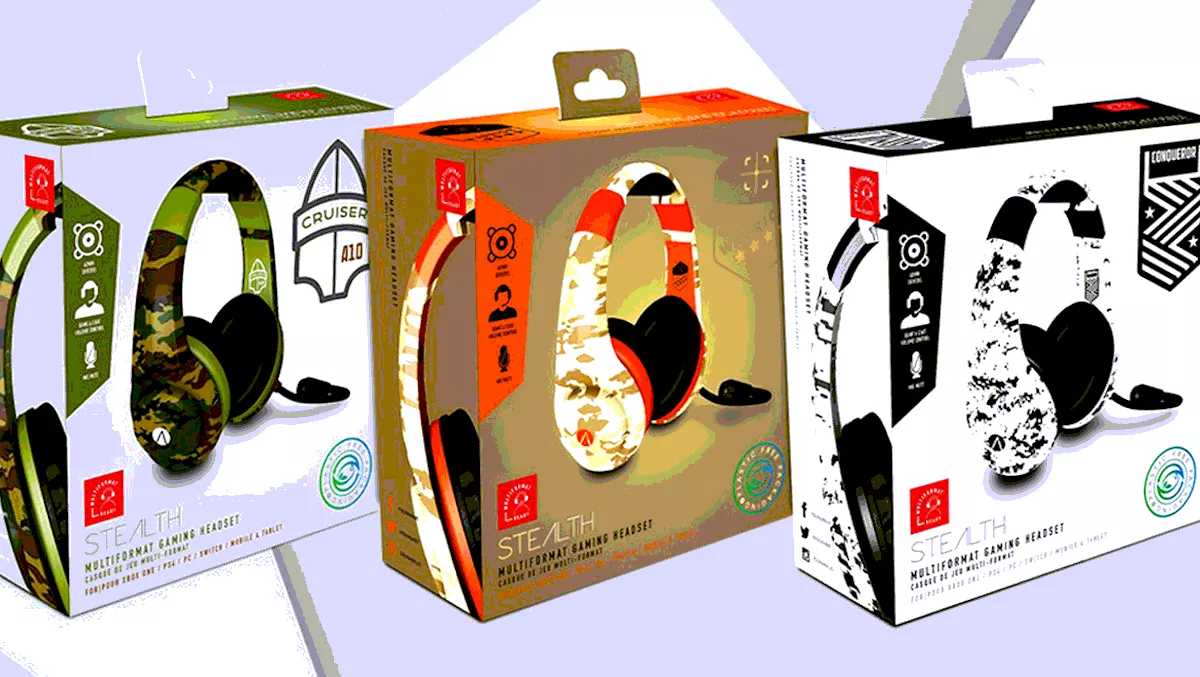 Battlefield-ready Stealth XP-Camo headsets now available in Australia
FYI, this story is more than a year old
Covert operators currently entrenched in Call of Duty Modern Warfareand Ghost Recon Breakpoint, or gamers just wanting to look awesome, can now look the part thanks to Stealth's range of XP-Camo headsets. The XP-Camo allows gamers, streamers and audio fans to go from seat to street; with a headset equipped to deal with both in-game and real-life scenarios.
No matter what your theatre of war, there's an XP-Camo headset to suit. The arctic camouflage of the XP-Conqueror gives players a cool-looking white headset, speckled with black, for snowy, mountainous manoeuvres or just sitting in your lounge. The desert camouflage of the XP-Warrior blends in perfectly with desert battlefields or a nice sandy beach. Not your traditional camouflage, with hints of pastel colours in a digital print, the XP-Raider allows you to deliver a stand out, stylish performance wherever you choose to do battle.
Whether you're camped behind a bush in COD, streaming some shows on the beach or listening to your favourite playlists on the bus, the XP-Camo has you covered. Also, at only AU$69.95, the Stealth XP-Camo range won't break the bank. For a comparatively budget price, the headsets are still, surprisingly, feature-packed.
Each of these headsets feature an adjustable, padded headband coupled with flexible, over-the-ear cushions. Audio is powered by two 40mm speaker drivers. The XP-Camo headsets also feature an L-shaped 3.5mm jack plug; an alternative design providing better protection for the jack plug.
The XP-Camo headset microphones are flexible and removable, allowing the microphone to be positioned exactly as you would wish or removed out of the way, altogether. With control over both in-game and chat volume — as well as muting the microphone — gamers will be able to tailor their audio experience during play. These headsets are multi-format. They plug straight into PlayStation 4 controllers and the newer Xbox One controllers (older Xbox One controllers with need an adapter). They are also compatible with Nintendo Switch and PCs. They can also be used with mobile phones and tablet with a 3.5mm audio jack.
"We're all very proud of the XP-Camo headset range as it celebrates gaming, not only as a pastime but through its evolution into a lifestyle," comments STEALTH sales director Paul Carrington.
"The purpose of these products is to offer a robust, premium-feel, entry-level option for gamers, streamers and audio fans alike. We're gamers too though, so we look out for all the key game launches — Call of Duty is always a big one and we hope the XP-Camo finds favour with the latest generation of virtual soldiers out there!
Digital covert operatives and audio enthusiasts that are keen to protect our environment will be pleased to know that Stealth headsets use plastic-free packaging.
Camouflaged, but impossible to miss, the XP-Camo headset range from Stealth is now available at EB Games and Big W stores across Australia, priced at AU$69.95.