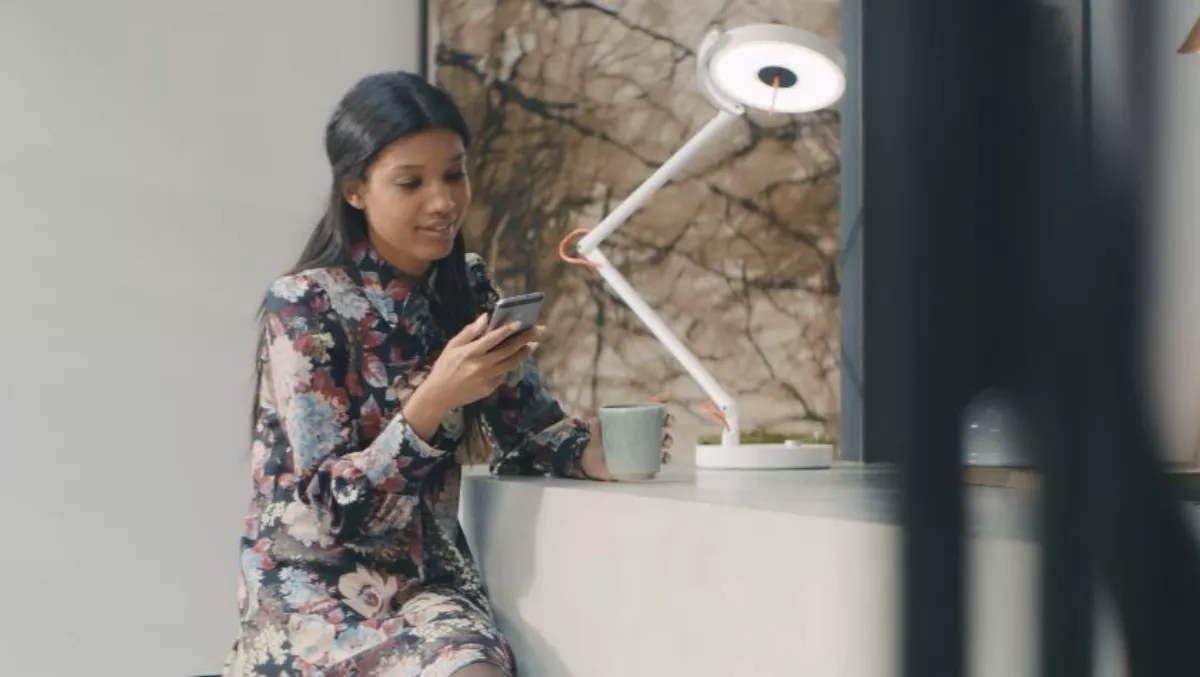 Beam Wi-Fi to your devices through a lamp
By Jacques-Pierre (JP) Dumas,
08 Jan 2018
FYI, this story is more than a year old
MyLiFi is a desk lamp currently in its funding phase on Indiegogo.
The device providing white dynamic lighting, fast 23 Mb/s radio waves and free LiFi connectivity.
MyLiFi has already won two CES awards innovation under the categories "tech for a better world" and "Smart Cities".
The device is a high quality LED light, with dimming and adjustable white colour temperature.
It is fully controlled via an app for IOS, Android or web.
LiFi technology for "Light Fidelity" is a new method to connect mobile devices and other connected devices using LED lights.
Oledcomm used a Li-Fi-enabled lightbulb to transmit data at speeds as fast as 23 megabits per second (Mbps).
Laboratory tests have shown theoretical speeds of 224 Gigabits per second (Gbps), meaning a high-definition film could be downloaded within seconds.
With MyLiFi, users can set up the rules and teach their children a healthy relationship with the Internet.
It is good sometimes to switch off and enjoy some time together away from any distraction.
Thanks to the silver: button and the web panel control, users can simply customise the connection planning.
This means parents can manage connection hours and access.
Product overview:
Controlled by an application.
Smartphone accessible.
Password access control.
Color temperature: 2200K (warm white) to 6500K (cold white).
LED lifetime: 50,000 hours.
Data rate downlink 13Mbps.
Data rate uplink 10Mbps.
You can check you the product video here: