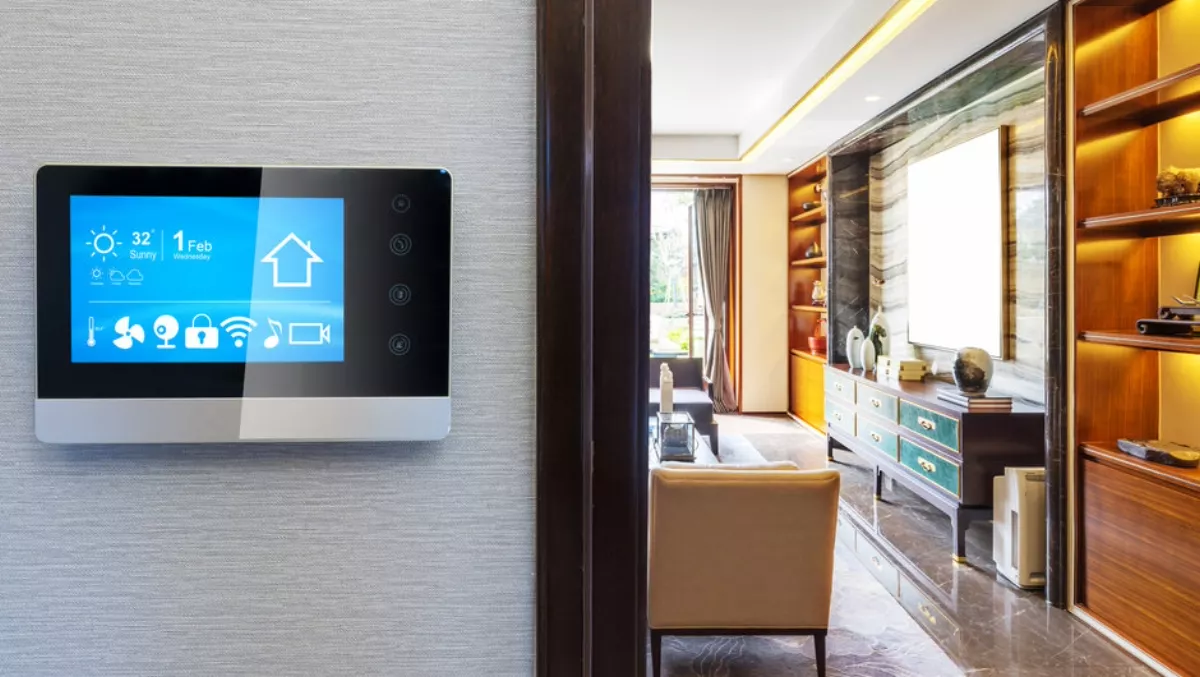 Beyond lock and key: Securing the smarthome
FYI, this story is more than a year old
Imagine a world where your blinds automatically rise as the sun comes up. They then alert your coffee machine to start brewing your morning cuppa, who then tells your fridge you're almost out of milk – so your fridge naturally orders you some more. And this has all happened by the time you've gotten up and registered what day it is.
Though smart home technology might not yet be this integrated, the days where devices and systems become independent and no longer need users to prompt them are no doubt on the horizon. Telsyte research from 2018 found that the average household has 17.1 connected devices. This number is expected to more than double to 37 in the next four years as smart appliances such as air-conditioners and security cameras increasingly find their way into our homes.
Some envision a truly connected home as "utopia", whereas others are more sceptical of the convenience smart devices promise. No matter which side of the fence you sit on, one thing is certain – the smarter and more internet-connected our homes become, the more crucial it is to secure them.
While claims that smart speakers really do listen to your every word and recent news headlines that smart locks and lights are being used by angry ex-boyfriends are enough to make you want to get rid of all your technology all together and return to the stone age, there are ways to make your smart home into a safe home. Here's how:
Know what's smart and what's not
Everything from washing machines to smoke alarms are now available as a smart device, so it's important to understand how these technologies work and what they're fully capable of. This includes being aware of the default settings of your smart devices and understanding how to make changes to these settings that suit your preferences and lifestyle.
Some smart devices may have the ability to encrypt your data. If this is the case, it's recommended you keep these capabilities on. Additionally, make sure to update the firmware on your smart devices to avoid the risk of being hacked through unpatched vulnerabilities. Doing this, you'll be able to protect the privacy of yourself and your family and have peace of mind that you've outsmarted your smart home.
Secure your home router
Despite home routers being the gateway to all smart devices within the home, more often than not consumers keep the default password on their router, or fail to change the password regularly. This makes for a quick target for cybercriminals, especially considering how easy and predictable it is to find out the default credentials that many routers come with.
To take security even further, you should establish a guest Wifi network for your devices. If your devices can't talk to each other, this lessons the potential to pass on malicious commands being made by cybercriminals trying to hack into your home networks and take data and information that's not theirs.
Beyond this, make sure you use different passwords for each of your smart devices. That way, if one does get hacked, the rest of your smart home network isn't vulnerable to hacking too.
Smart home network security solutions such as Trend Micro Home Network Security can help secure these potential network intrusions including weak password detection, Web Threat Protection (WTP), and parental controls to protect kids online
Get familiar with your devices' log history
It's a scary idea to think that unwanted people – whether it's your neighbours or a total stranger – have access to your home network without your knowledge. Luckily, many smart devices and home network security solutions offer the ability to check the activity log whenever they connect to the internet.
Find out whether your smart devices can allow you to regularly monitor and review device logs, and make it a habit to check for any suspicious activity. When you've got everything from smart security cameras to baby monitors connecting your home, a small step in reviewing the log history goes a long way in giving you peace of mind that your home is convenient, safe and secure.