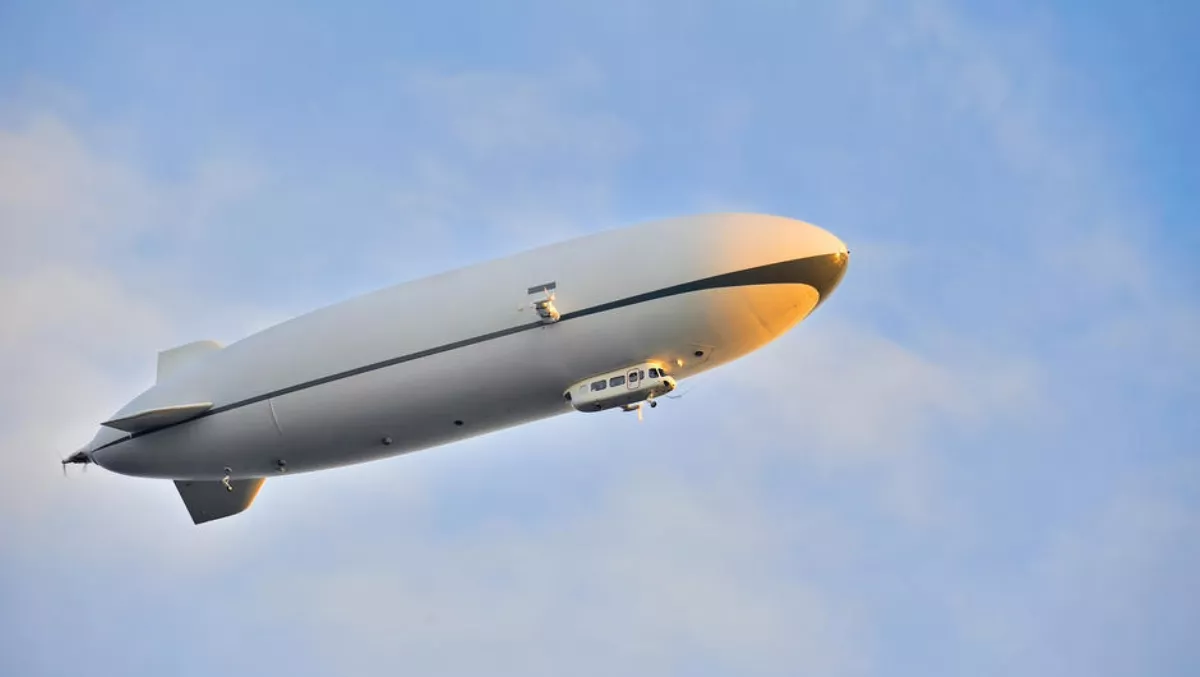 Bungy jumping from an airship over Queenstown could be a reality - one day
Thu, 19th Jul 2018
FYI, this story is more than a year old
Today's airships look a lot different to the WWI balloons of yesteryear, but they could be on the verge of making a comeback, according to one Massey University School of Aviation lecturer.
Isaac Henderson says he has always been fascinated by airships and it may be possible to bring them back into the mainstream.
Ever since the 1937 Hindenburg disaster in 1937, airships got a bad name. Soon, aeroplanes took over and airships had disappeared.
Although they're starting to reappear in the shipping and logistics sectors, they've not made a comeback in the consumer space.
Henderson notes that they can't compete with the speed of aeroplanes, but they do offer a number of other benefits.
"They are extremely fuel efficient, which means they are environmentally friendly and have a much lower cost base to operate," he explains.
"They also have the luxury of space – you can build a luxurious cabin where people can eat and drink and walk around and, when you are looking at scenery, the slow speed is actually an advantage.
"Just imagine being on a cruise ship but you are up in the air and you can see everything below you. It's literally a ship in the sky – but it's better and faster.
He has been working on a master's thesis to see if there's demand for scenic airships in New Zealand – and there could be a market for it in Queenstown.
"I developed a methodology for testing new and radically different tourist products because I didn't want to make any assumptions about people's attitudes to airships.
More than 500 people took part in his research and he found that people came up with some interesting feedback.
"Early on, there were some really crazy things suggested in the focus groups that no researcher would ever have considered putting in a survey.
"As airships are lighter than air, they can easily hover in one place, so some study participants asked why not bungy jump at 5000 feet and have all your friends watch you do it? I have to admit it really surprised me that over 30% of participants were willing to pay to do that."
He says people generally don't view scenic airship services in the same vein as tourist businesses, but now there is a possible business case to make that a reality, and people are willing to pay for it.
While some research participants were concerned about airship safety, they understand that with approval from the CAA could help soothe those fears.
"Most participants said they would be comfortable flying in an airship if the operation was approved by the Civil Aviation Authority, which it would have to be anyway," Henderson says.
"They also accepted that modern airships would be safer due to improvements in construction materials and control systems and the use of helium, which is not flammable, unlike hydrogen.