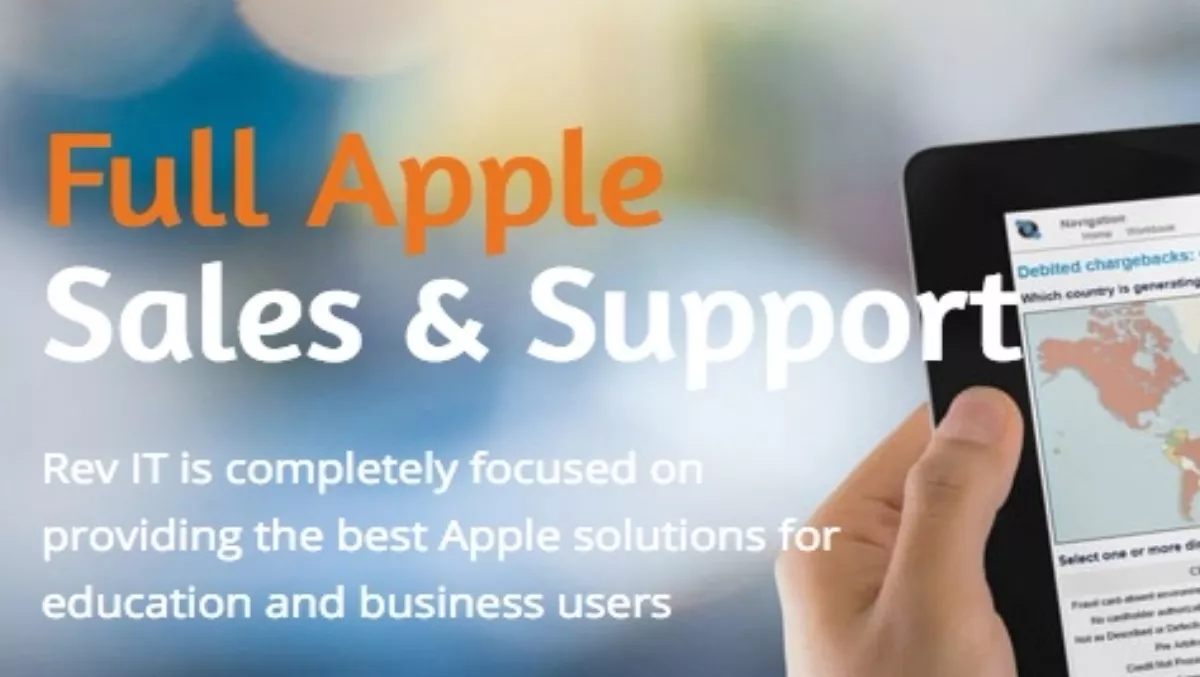 Calling all South Island iPad fleet organisations
By Sean Mitchell,
Fri 13 Nov 2015
FYI, this story is more than a year old
Both educational and commercial organisations are facing similar IT challenges in this mobile and tablet centric world. Whether the organisation provides a central fleet of iOS devices or issues them to each team member, the nightmare is the same. How do we consistently deploy and manage a huge fleet of devices?
Christchurch-based Apple Reseller Rev IT has seen a lot of schools and organisations deploy fleets of iOS devices and then get stuck with the ongoing nightmare of maintaining the devices: operating system and app updates, setting them up for new users and keeping the devices consistent.
The answer is a properly set up MDM system according to Rev IT's Dean Cook.
Cook is well known in the Apple community in the South Island, having worked for ex Apple distributor Renaissance for many years.
One of the key leaders in the MDM – or mobile device management – space is LightSpeed. When properly set up it can simplify all the deployment, setup, app loading and ongoing maintenance for a fleet of iOS or OS X devices.
Lightspeed is the solution that Rev IT recommends for Education clients.
The key is that the organisation using it can set up and deploy new devices without having to call Rev IT each time. That's not just a cost saver, but a major time saver as well.
While most clients look for service and support after purchasing their Apple equipment from Rev IT, more recently customers have been coming to them for this MDM specialisation after already purchasing the equipment elsewhere.
"When set up correctly, using Apple's Device Enrolment Programme, using Apple's Volume Purchasing Programme, using this LightSpeed MDM solution and our expertise the customers will never have to worry about their iOS and OS X fleets again" says Cook.
This can even be extended to managing non-Apple products such as Android and Windows devices.
More than 20 schools already depend upon Rev IT for full management of their IT network and systems for a competitive fixed monthly cost.
While MDM is a big part of their focus, they also have technical certifications and experience with a number of other brands like Allied Telesis switching, Ruckus Wireless, SonicWall firewalls, Kerio VoIP telephone systems and finance through Equico.
Rev IT has been around five years and so far has organically grown to eight team members with the business split into three units the Apple reseller side, an education side supporting schools and a web/software development side.
Now the team wants to raise its profile and help other clients with their MDM needs. It could be a situation where deployment has stalled, the devices have arrived but you can't manage to get them all configured and being fully utilised.
If you're in the South Island and want to discuss you situation, Dean and the team at Rev IT are keen to hear from you - they're always willing to call in and have a discussion about your specific needs.
Dean Cook
p. 0800 007 007 e. sales@revit.co.nz w. http://revit.co.nz/