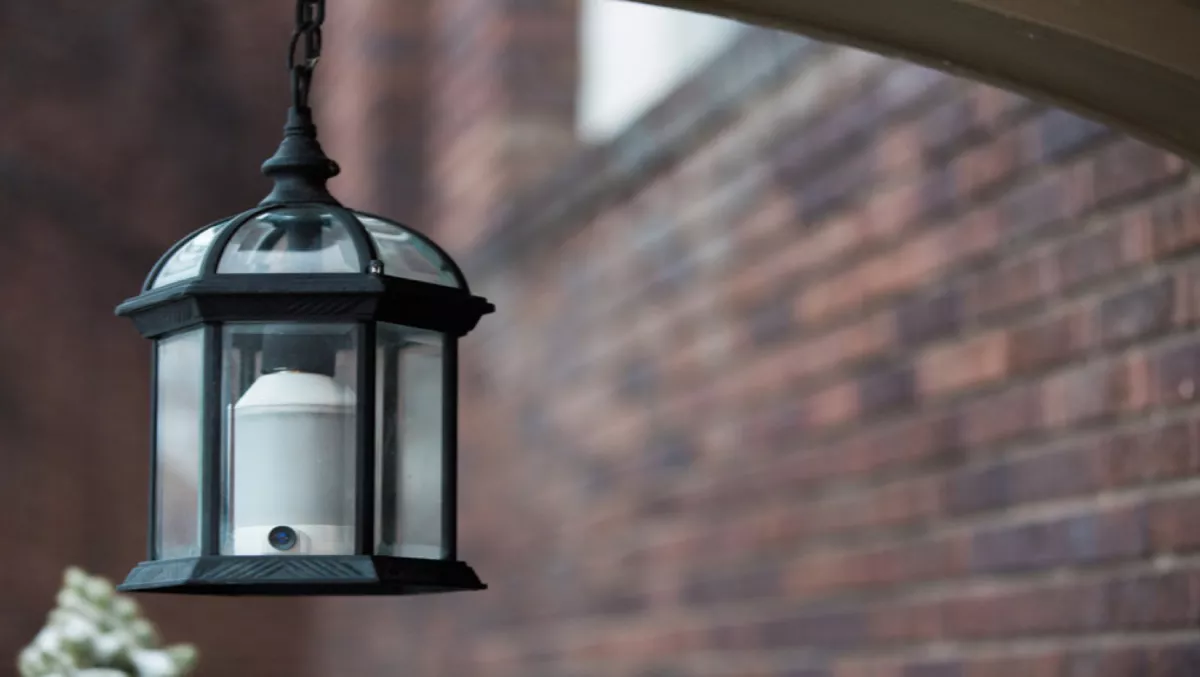 This camera's easy installation is revolutionising security
Tue, 13th Mar 2018
FYI, this story is more than a year old
Installing a home security camera is now is as simple as screwing in a light bulb with LightCam, an innovative new smart light bulb camera.
LightCam, which has already run a successful Indiegogo campaign toward an August product launch, seeks to reduce the clutter and headache that comes with setting up a new security camera system and change the way people think about home surveillance.
The campaign is open to backers worldwide.
LightCam is designed to work with any standard light socket.
Just twist it in to begin monitoring your home or business.
It's an unobtrusive, easy solution for any home or residence.
LightCam also brings the benefits of smart home surveillance to millions of renters who can't install cameras due to rental restrictions.
"We designed LightCam to be a versatile and affordable security camera for your home," says Daniel Swiss, the inventor of LightCam.
"LightCam requires no drilling, no wires, and no hassle. You just plug it in, turn it on and it works."
Features of LightCam include:
Easy setup—download the LightCam app, scan the QR code, screw your LightCam in, and connect LightCam to your WiFi
Sleek, inconspicuous, low profile design
Can be used both inside or outside (weather rated)
LightCam can see up to 7.6 metres in the dark through its infrared sensors
Uses LED lights rated to last 15-20 years
1080p HD camera delivers crisp, detailed images directly to your phone, tablet, or computer
Smart motion alerts sent directly to your phone
The built-in speaker and microphone allows for 2-way communication between you and any visitors
Records about a week of rolling HD video with the encrypted, built-in storage, it can also be backed up to your phone, computer, or online storage (i.e. Dropbox, Gdrive, LightCamDrive, etc.)
Only you have access—each LightCam comes with a unique QR code that ensures only you can use it
LightCam extends down, rotates a locking 360, and can accommodate virtually any lens angle
A unique, patent-pending lens skirt telescopes from the body allowing LightCam to avoid lens glare in glass enclosed light fixtures.
LightCam has a wide range of additional real-world uses, including allowing parents to keep an eye on their kids playing outside, business owners to keep tabs on their business while travelling, ensuring delivered packages don't go missing, or as a gift for an aging parent to help consumers have peace of mind.
In 2016, Swiss was inspired with the idea for LightCam when he discovered a need for a security camera in his own home that didn't involve extensive wiring.
He realised that if he had this issue, there were many other homeowners facing similar problems when it came to camera installation.
"LightCam is poised to make the security camera market more accessible to the public," Swiss adds.
"We will transform your residence into a more secure, smart home."