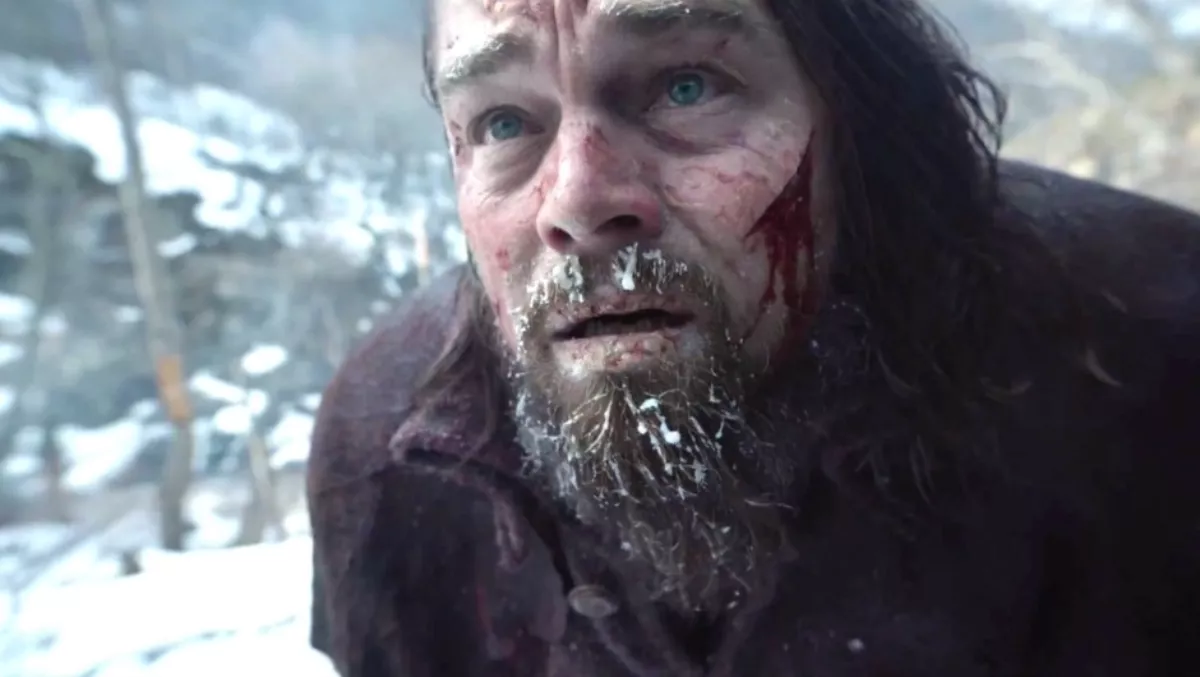 Can someone give Leo his Oscar now?
FYI, this story is more than a year old
Brutal. Cold. Relentless. Unforgiving.
These are just some of the words I'd use to describe the latest Leonardo DiCaprio masterpiece.
Okay, maybe The Revenant isn't his masterpiece; that glory goes to director Alejandro González Iñárritu, who created an absorbing tale that pushes its characters to the very edge of their own humanity.
It's already generating Oscar and Golden Globe buzz, as most Leo movies do, and like so many before it, this film is no exception in its greatness.
The film is based on Michael Punke's 2002 novel of the same name, which is a fictional retelling of the real life of frontiersman Hugh Glass. The film follows Glass as he explores the unchartered American wilderness in the early 1800s as part of a fur trapping company.
While exploring, Glass sustains grave injuries following a brutal attack from a grizzly bear, and is left for dead by his fellow hunters. Over the next hour, we see Glass crawl his way home, overcome by grief and fuelled by a pounding vengeance for those who betrayed him.
First off, the camera work is actually insane. It was like the director wanted you to feel the breath of the bear on Glass' neck as it mauled him; he wanted you to feel the hot, sticky blood as it leaked from the skin and into the cold, muddy earth below. He wanted you to feel Glass' bones break and his heart rip apart as one painful thing after the other tore this man into pieces.
The unyielding expanse of the landscape played its own character, followed its own plot line. It served to remind you that you are at its mercy at all times. You could feel the harshness of the earth under your feet and the blistering cold of the wind on your face. How desperate these men must have been to suffer through it, to sleep on the cold earth, trudge through the ice-cold rivers, push through the relentless wind as it tested them again and again.
Domhnall Gleeson as Captain Andrew Henry was a shining light. I can't get enough of this redheaded Irishman; he is bound for great things. Gleeson brought some much-needed empathy and kindness to this harsh, uncompromising environment. The sincerity in his eyes as he made life and death decisions for the men he led, to his anger and fury once betrayal is revealed, were some of the best parts of the film. I want more of him.
Tom Hardy plays John Fitzgerald, a fellow fur trapper who betrays Glass and is the end goal of his pursuit. Hardy is unrecognisable in this role. Fitzgerald is loathsome, repugnant, and I felt myself pleading for Glass to find him and exact his revenge for the misery he created, and for being the worst kind of human - motivated by his own greed.
As for DiCaprio, it's hard to find the words. The right words. DiCaprio manages to absolutely absorb himself into almost every character he plays, to a point where he's not Leonardo DiCaprio anymore. It's hard for an actor of his star power to achieve that over and over again. But he does. DiCaprio has a knack for pulling you right in – I was all in and there wasn't anything I could do. I felt like I was holding my breath as one thing after another tried to pull this man down, to take everything away from him, but he didn't give up. You felt all his pain – it was real, it was horrible, and it was sad.
Hugh Glass was just a man, and deserved nothing that came to him in that cruel, beautiful wild. And The Revenant is hands down the best film of the year.
5/5