Captain America gives Shadow of War a go
Wed, 1st Nov 2017
FYI, this story is more than a year old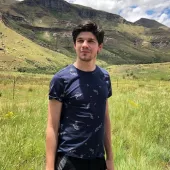 By Jacques-Pierre (JP) Dumas, Reviewer
Xbox announced that next up on their Xbox Live Sessions is none other than actor and Captain America himself, Chris Evans.
As well as this a few surprise celebrity guests will join him as they get their hands on the Xbox One X, and play the recently released Middle-earth: Shadow of War.
The interactive livestream hosted on the Mixer Xbox Channel is airing November 1, at 4 p.m. PT.
Xbox says that they talked to Chris and that he is super pumped for him and his friends to play Shadow of War, the follow-up to Middle-earth: Shadow of Mordor, on the Xbox One X.
They'll look to forge a new Ring of Power to amass an army and fight against the full power of the Dark Lord, Sauron and his Ringwraiths.
Aaron Greenberg, Xbox GM of Games Marketing says, "I can't wait to see them go behind enemy lines to try and conquer fortresses and dominate Mordor from within.
"I'm really looking forward to this Xbox Live Sessions because I think our fans are going to love interacting with Chris and his surprise guests during a night of gaming.
Users who tune-in to the livestream will be able to submit questions and win special prizes.
This episode of Xbox Live Sessions will be hosted by Microsoft Studios Community Manager, Rukari Austin.
The stream will take place November 1 at 4 p.m. PT.
You can read our review of the game here.
You can check out the trailer for Shadow of War here: