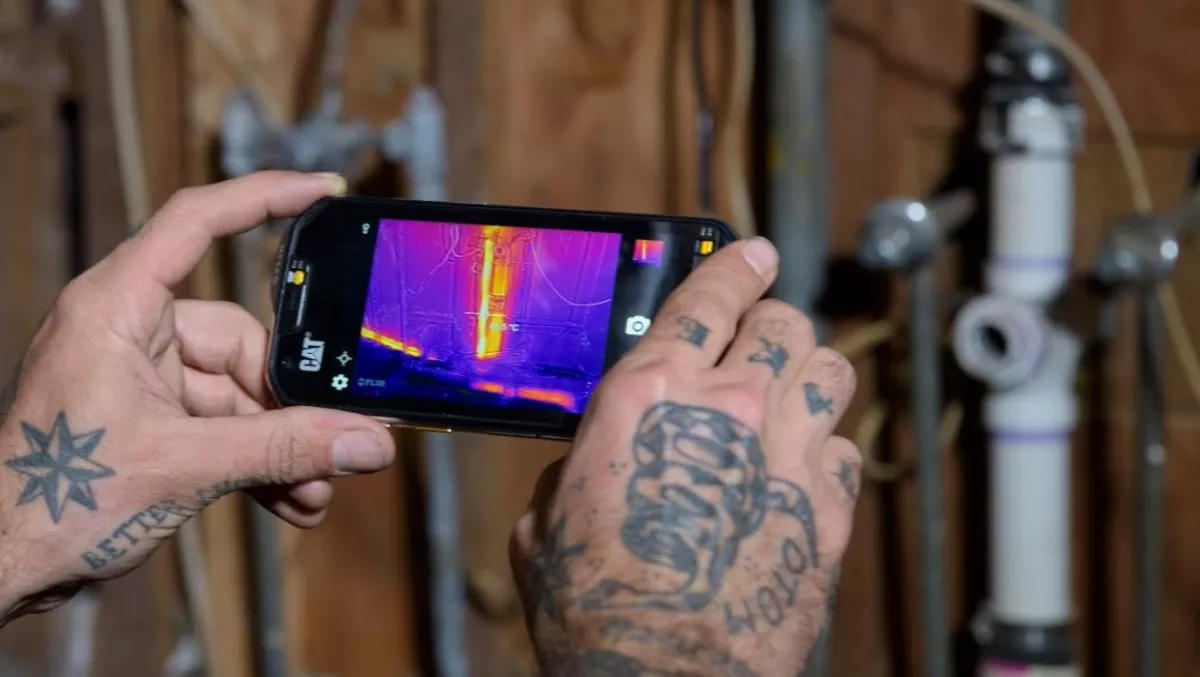 Cat launches ground-shaking smartphone range in NZ
FYI, this story is more than a year old
Cat phones have announced the rollout of its range of Cat branded rugged smartphones across New Zealand.
Durability is supposedly at the heart of every Caterpillar product, from its construction and mining equipment to its tough phones that won't let you down.
The Cat S60 model, the world's only smartphone with an integrated thermal camera, is now available online and at selected Spark stores, JA Russell and Cat Gough dealerships, and will also be available via PB Tech, and online at JB Hi-Fi and Noel Leeming.
The rugged device was purpose-built to meet the demands of people with outdoor lifestyles, whether that be for work or leisure.
This smartphone is perfect for those in construction, agriculture, security, and vehicle repair, or who enjoy outdoor activities such as fishing, hiking, boating and biking.
The integrated thermal camera available on the Cat S60 is powered by FLIR, the global leader in thermal imaging technology, and can pick up heat and measure surface temperatures from a distance of up to 30 metres.
The camera can detect heat loss around windows and doors, spot moisture and missing insulation; identity overheating electrical appliances and circuitry and see in complete darkness.
The Cat S60 is both drop-proof up to 1.8 metres and waterproof up to 5 metres for up to one hour, making it the most waterproof phone on the market.
It also offers a versatile super-bright display which can be viewed in bright sunlight and the touchscreen can be controlled with wet fingers or while wearing gloves.
If a user manages to accidentally damage or break the Gorilla Glass screen within the first 24 months of purchasing the device, they will repair or replace the screen.
A study of nearly 22,000 Cat phone users showed that 76% have damaged their previous mobile phone, and experienced the frustration and usability problems damage causes to what is often their only means of communication.
Unsurprisingly, 94% of Cat phone owners value their phone being drop proof, while 71% said that a scratch resistant screen is essential to them.
With their heavy-duty credentials including IP68 water and dust proof, and US Military SPEC 810G Certification.
At the heart of the Cat S41 is a huge 5000mAh battery, providing up to 44 days standby time without requiring charging, ensuring that there is always enough power on hand.
It is powerful enough to charge other mobile devices and accessories such as Bluetooth speakers using its Battery Share functionality that turns your phone into a power bank.