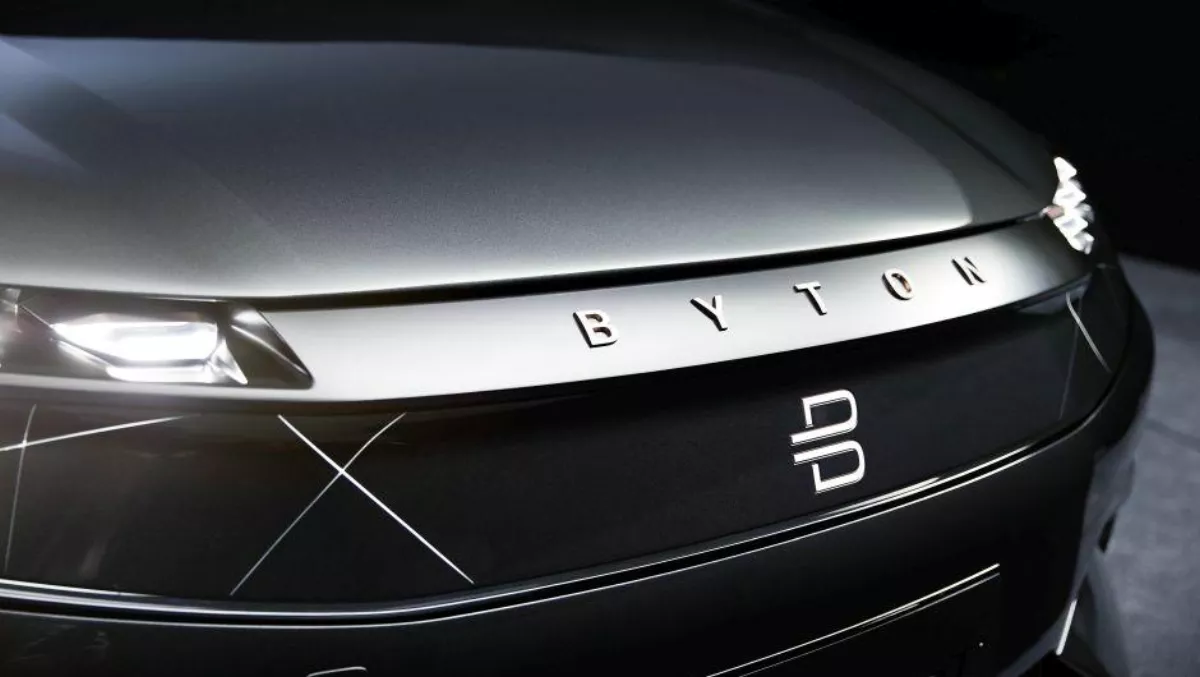 Chinese EV maker uses BlackBerry tech to create safer vehicles
FYI, this story is more than a year old
China-based EV maker BYTON say its mission is to build premium intelligent electric vehicles for the future – and its latest collaboration with BlackBerry may well ensure that the next car you ride in is both safe and connected.
BlackBerry will license its QNX technology to Byton, which means the vehicles will be able to make sure critical systems are isolated and are able to run safely, even if there are problems with non-critical systems.
BYTON aims to create a premium brand rooted in China that has a global reach. Its global headquarters, intelligent manufacturing base and R&D centre are located in Nanjing, China, and it also has headquarters in Silicon Valley.
Byton's vice president of Intelligent Car Experience, Jeff Chung, says BlackBerry is a market leader for safety-certified and secure next-generation connected car software.
BlackBerry QNX will help deliver Byton's Shared Experience Display, which Chung describes as a "comprehensive communal lounge experience for in-car communication, entertainment and work".
"Enabling the seamless integration of navigation, infotainment and critical driving functions is no small task, and when it comes to integrating critical and non-critical applications and information in a cluster environment, safety and security are our top priorities," Chung continues.
"By leveraging BlackBerry technology we'll be able to deliver both, not only providing an entirely new connected experience for people on the move, but one that does so reliably and securely."
BlackBerry QNX senior vice president and general manager John Wall says Byton is pushing the envelope when it comes to autonomous vehicle development.
"Following our recent announcement that QNX software is now embedded in more than 120 million cars, never before have we had the chance to embed our robust and secure software platforms in as many game-changing products," Wall continues.
"Byton has reimagined the infotainment and digital instrument cluster and we look forward to working with them to achieve their vision of a better and more distinctive driving experience."
At this year's CES 2018 conference in Las Vegas, Byton showcased its M-Byte concept car. The company also announced plans to design and build a line of smart premium electric cars with level 3 and 4 autonomous driving capabilities.
While sales will begin in China next year, there's no word if they will be available for the New Zealand market.
Byton's vehicle concept and design centre is located in Munich, Germany. The company also has offices in Beijing, Shanghai and Hong Kong.
Related stories
Top stories