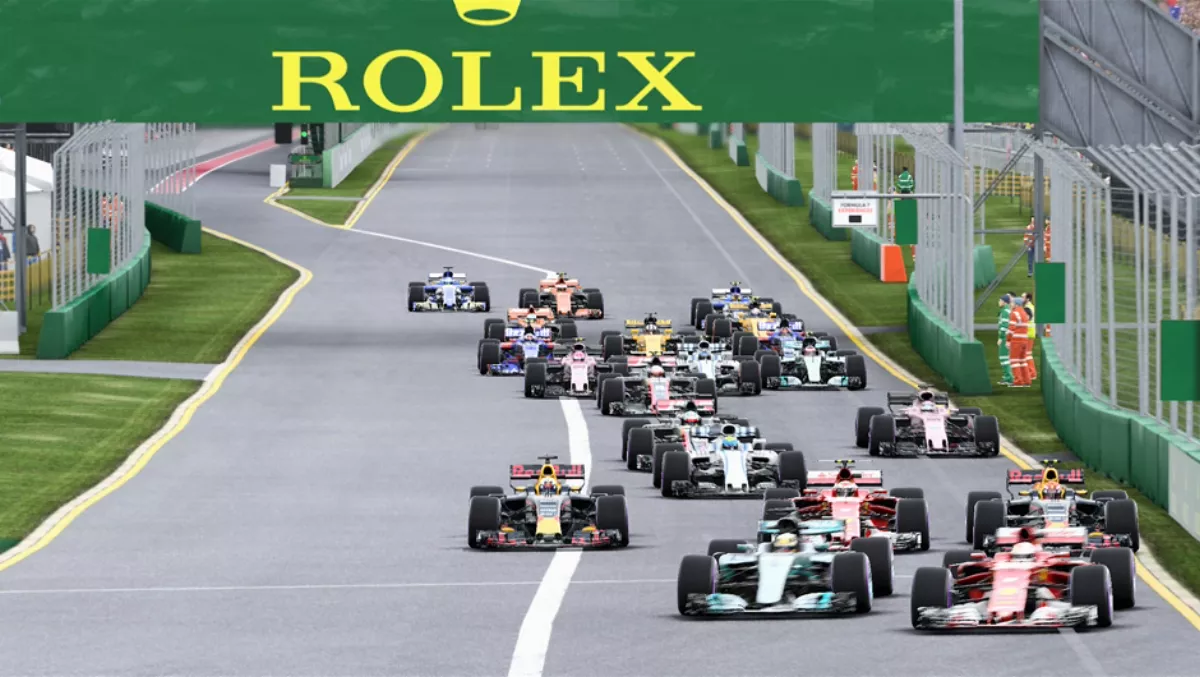 Codemasters' F1 2017 takes pole position
By Darren Price,
Mon 28 Aug 2017
FYI, this story is more than a year old
For the Formula One World Championship, the 2017 season really has changed everything. Rule changes allowing more down-force has allowed drivers to push their cars harder, making races faster. This has changed circuit characteristics to the point that some turns can now be taken at such speed that they are not really turns at all.
In Codemasters' F1 2017, we have the most exciting Formula One game to date.
On the surface, the user interface and menus as almost identical to last year. In fact, most of the game looks the same at first glance. Under the hood, all the work that Codemasters have put into the previous games have gelled together to create a fully featured Formula One experience.
As with previous entries, F1 2017 is a feature-rich game. Offering everything from a quick challenge to a full race weekend.
You can play a single Grand Prix or batch together your favourite circuits. You can also choose the time of day (some have night races), the weather and even classic F1 cars. There are time trials, special championships and even downloadable events that put you right in the thick of it.
Career mode gives players the chance to embark on their own personal Formula One experience. The detail put into creating a full race weekend is incredible. You can opt to go straight into a shortened Grand Prix race of just a few laps or opt for something a bit more involved.
You can choose full practice and qualifying sessions. Full length Grand Prix with formation laps. For a compact, but still somewhat authentic experience You can choose a couple of practice sessions, a one lap qualifying session and, say, 25% race length (with or without a formation lap). The career weekend is completely customisable.
There's also an element of engineering management, allowing players to spend points earned during weekends on R&D. This allows you to fit new upgraded components to the car during the season. The RPG-style upgrade tree gives the career mode a considerable amount depth.
I've always found practice sessions a necessary evil, but you need to learn the circuits if you want to win races. The practice programmes give you a clear goal during your practice laps. Not only do you earn resource points, the programmes also teach you how to be a better driver. Among other things, you learn to hit the right points on the racing line, increase your fuel efficiency and better understand tyre management.
The actual Grand Prix races require nerves of steel. A good qualifying position is essential. The wider cars and faster races has increased the challenge on the track. Overtaking opportunities are few and far between and it's easy to get caught up in the pack at the first few turns.
The career mode also features invitational events, which break things up a bit. These allow players to try different cars and circuits from F1 history in special challenge events.
The controls were a bit snatchy to begin with using an Xbox One controller. The steering is so sensitive. After a while, though, I had no problem screaming around the circuits. Of course, a racing wheel makes all the difference. My Thrustmaster T300 RS was recognised straight away. I did have to tweak the settings a bit, but other than that, the handling and force feedback was superb.
Running it on PC across three screens F1 2017 is visually stunning. It's got to be the most realistic lighting of any game in the series. There seems to be some subtle depth of field effects going on as well, giving the view a bit more depth. The cars, well they look amazing with their new chunky tyres and shark fin spoilers.
There's also the amazing amount of background detail. I'm not just talking about the crowds. There's all the cherry-pickers, stewards and other ancillary items that add nothing to the gameplay, but everything to the atmosphere.
The pit crews are jaw-dropping. Not only do they look incredible working on your car, as you leave the pits and look at all the other cars in the pits, they all with their own crews beavering away. The game's authenticity draws you into the race weekend.
F1 2017, oozes polish. It's by far the best F1 game that I've ever played and one of the best racing games that I've played.
This year's entry isn't a radical change from the previous games. But this is the first time the technologies that Codemasters have been working on for the last few iterations have all come together. The result is a Formula One racing game experience that is unparalleled in scope, features and polish. F1 2017 is the ultimate Formula One World Championship experience and one that is going to be difficult to top.
Verdict: 9/10