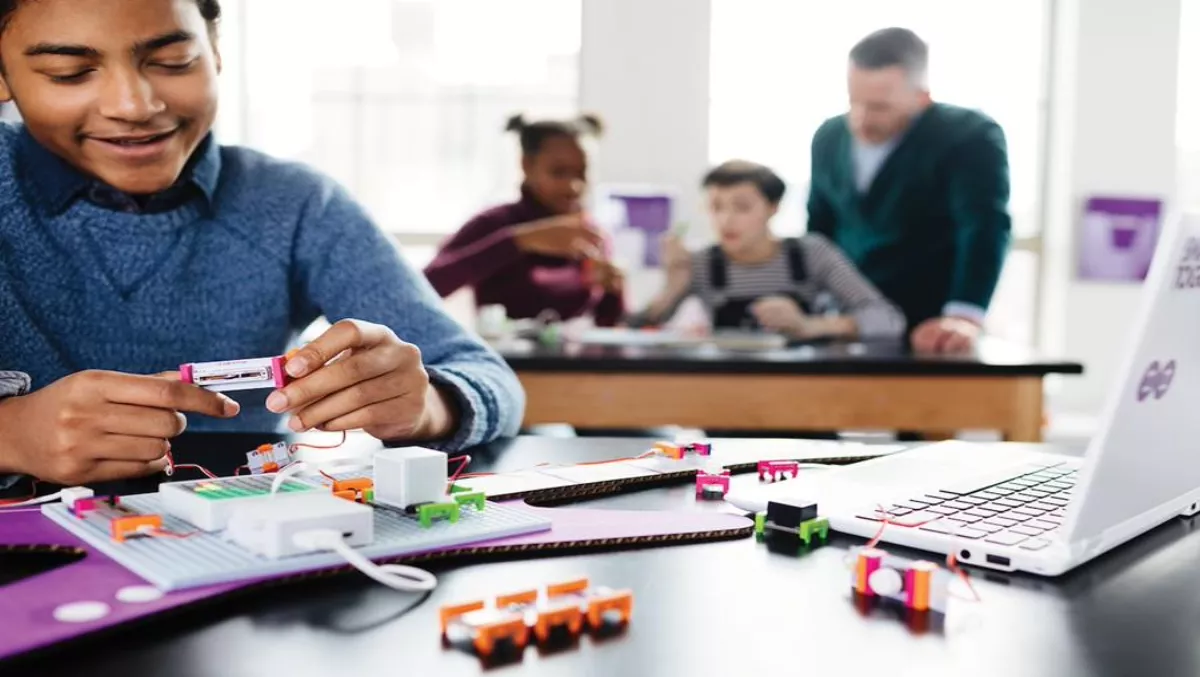 Coding for kids? littleBits teaches the essentials through intuitive games
FYI, this story is more than a year old
littleBits is designed for schools, libraries, and maker-spaces.
It teaches coding through an activity students love, making and playing games.
The littleBits Code Kit is an introduction to coding in the classroom that promises it will engage students.
The system is easy to teach, even with no prior coding experience, making it perfect for teaching both students and teachers the basics of an incredibly valuable skill.
The kit combines electronic building blocks with approachable drag-and-drop block-based programming, providing a foundation of coding as a creative tool that can power real-world inventions.
Ayah Bdeir, littleBits CEO says, "We have seen that the combination of gaming and the tactile experience of littleBits makes for an incredible learning experience.
"Kids are hyper-engaged, and it's because they are building something that they actually want to play with."
"What's more important is that students are not just learning how to code, but they're also collaborating and problem-solving together."
The game-based design of the kit is supported by resources to make it easy for educators, even those without computer science experience, to teach coding right out of the box.
A 12-member educator advisory board helped create the curriculum, making the littleBits Code Kit an education product designed for teachers, by teachers.
The littleBits Code Kit includes
Four game-based inventions: Tug-of-War, Ultimate Shootout, Hot Potato, and Rockstar Guitar.
Over 100 activities and lessons for grades three through to eight tied to next generation computer science standards.
Quick start guides for students and educators.
An interactive online teacher's guide that will allow educators to import lessons directly into Google Docs.
16 Bits including the all-new codeBit and LED Matrix.
A rechargeable battery & 30 accessories.
The littleBits Code Kit app that features approachable drag-and-drop block programming based on Google's Blockly.
Coding is a skill that is highly in demand, yet short of having parents that are interested in coding many younger kids never interact with coding in an educational environment.
This product promises to change that, and give younger students the opportunity to learn this increasingly fundamental skill.
You can check out the littleBits Code Kit here:
Related stories
Top stories