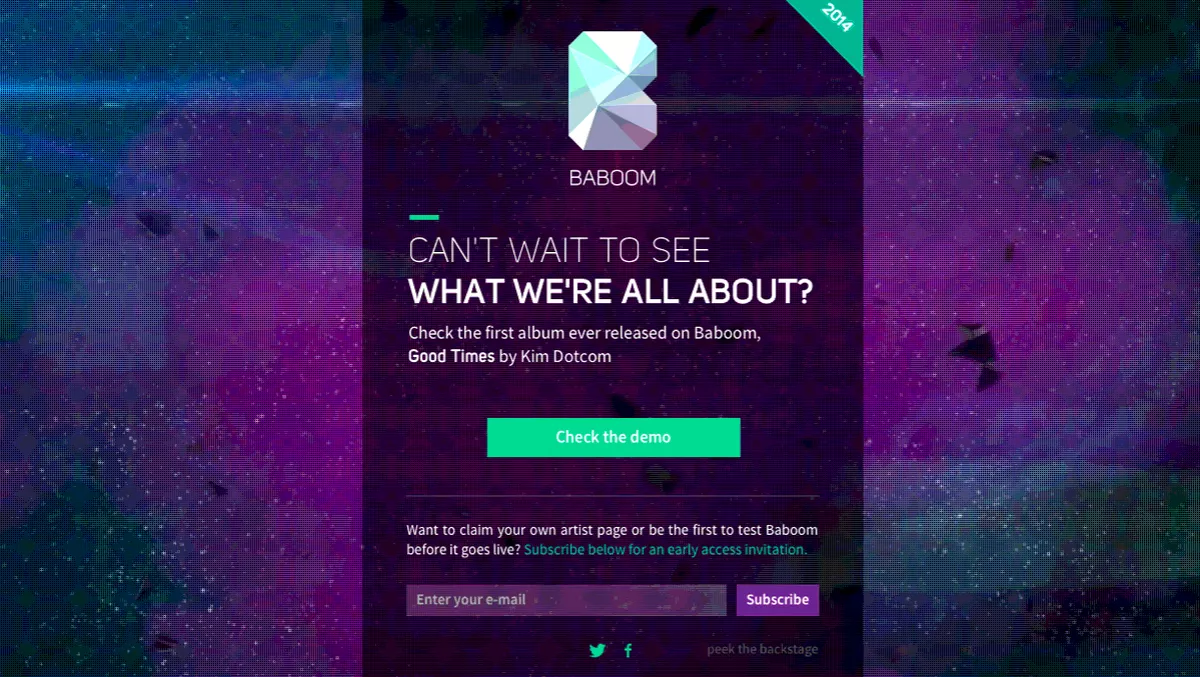 Come on Dotcom let the good times roll…
FYI, this story is more than a year old
Fresh from delving into Kiwi politics with the launch of his new Internet Party, Kim Dotcom is celebrating his 40th birthday in extravagant style by launching a new debut album and internet music service across New Zealand.
Revealing the news via his trusted Twitter account, the Megaupload founder showcased Good Times, an album of "upbeat party-ready dance music" and Baboom, a softly launched music service.
"Baboom will provide a new way for artists to be rewarded, as well as enabling the public to earn the right to stream and download content for free," says Dotcom, who claims the service will be a "Spotify and iTunes hybrid."
Officially launched yesterday on January 20 to mark Dotcom's birthday, the site will be fully unleashed to Kiwis in late 2014.
Also released was Dotcom's 17-track electronic dance album, aimed at "pumping you up" thanks to a "positive vibe all the way through."
"I've got to give it to Kim Dotcom, he's the most talented person out there." - Kim Dotcom

— Kim Dotcom (@KimDotcom) January 20, 2014
Speaking with The Edge radio hosts Jay Jay, Mike and Dom, Dotcom's motivation for making such an album was clear to see.
"My motto is if they seize all your assets and destroy your billion-dollar company, just build a new billion-dollar company, and that's what I'm doing," he says.
"When I was in the studio working on the album it was a total relief because I could just switch off all the dark clouds and negativity and just go in there and work on something really positive.
"I started making tunes on my computer when I was 12, so all my teenage life I've made tunes and when I had the opportunity to go into the studio with professionals I couldn't resist.
"I'm in a golden cage. I can't travel anywhere - I have to report to police every week as part of my bail conditions and of course I'm still facing an extradition case."
Yet despite the growing media interest in Dotcom's foray into music, he insists the album is separate to his political ventures.
"The thing is, today is all about my album," he says. "I already had to cancel my birthday party because I was going to make a tiny announcement about the political party and I don't want this to happen to the album, so I've got to be really careful.
"I have the Electoral Commission and everyone looking exactly at what I'm doing and I can't mix the album's story with the political party."
Unsurprisingly, the first album ever released on Baboom is Good Times by Kim Dotcom, including an official Facebook artist page and music video - which is played below.
Related stories
Top stories