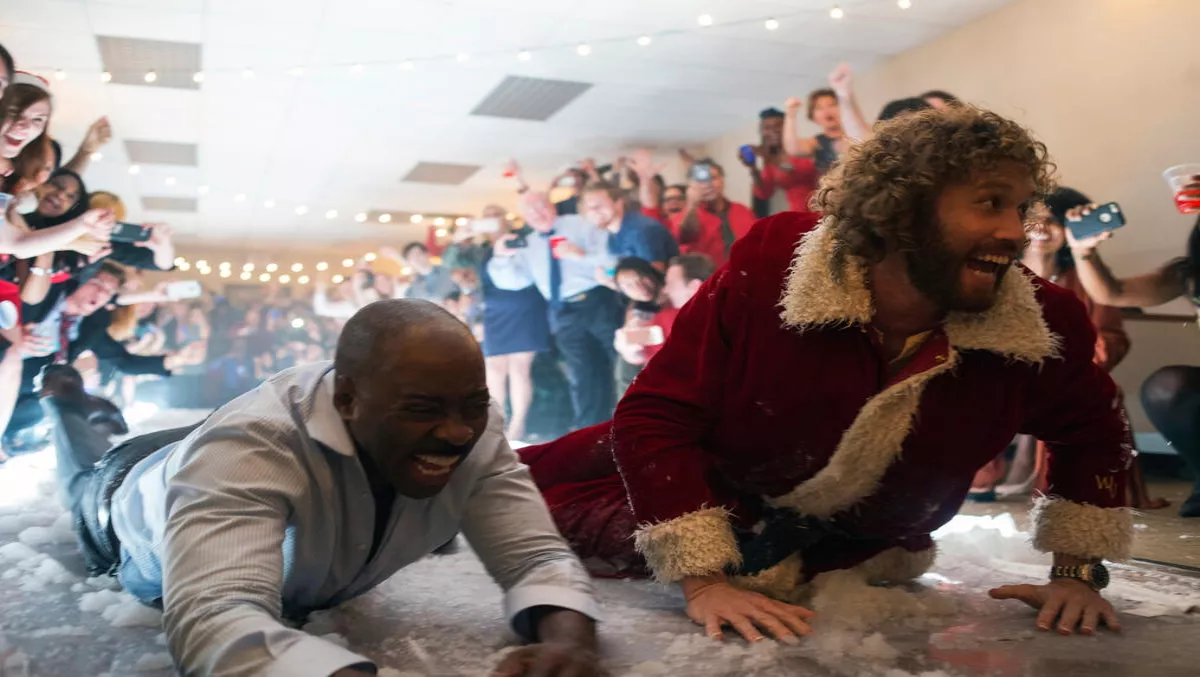 Coming soon: Office Christmas Party
By Shannon Williams,
02 Dec 2016
FYI, this story is more than a year old
Office Christmas Party
It's that time of year again – when work starts winding down and someone's stuck organising your office's annual Christmas celebrations.
Some like to keep it tame with a nice lunch or two while others take the idea of 'go hard or go home' to another level.
That's the idea of this year's up and coming big holiday movie – aptly named Office Christmas Party.
With a huge ensemble cast, packed with big names like Jason Bateman, Jennifer Anniston, Kate McKinnon, Olivia Munn, T.J Miller and the amazing Courtney B. Vance, Office Christmas Party is sure to get you in the festive spirit.
Office Christmas Party is set at Zenotek, a tech firm run by Jennifer Aniston's character Carol Vanstone, who was left the company following her and her brother's father's death. Her brother, Clay, played by T.J Miller, runs the Chicago branch – which Carol is threatening to shut down.
In order to save the branch, and the jobs of all the employees, Clay and chief technical officer Josh (Bateman) must win a big contract – and to do so they host an epic Christmas shindig.
The movie lands in theatres December 8th – right in time to get some inspiration for your own Christmas extravaganza.
Check out the trailer below.
Details
Office Christmas Party
Starring Jason Bateman, Jennifer Anniston, T.J Miller, Kate McKinnon, Olivia Munn and Courtney B. Vance
Coming to New Zealand Cinemas Thursday 8 December