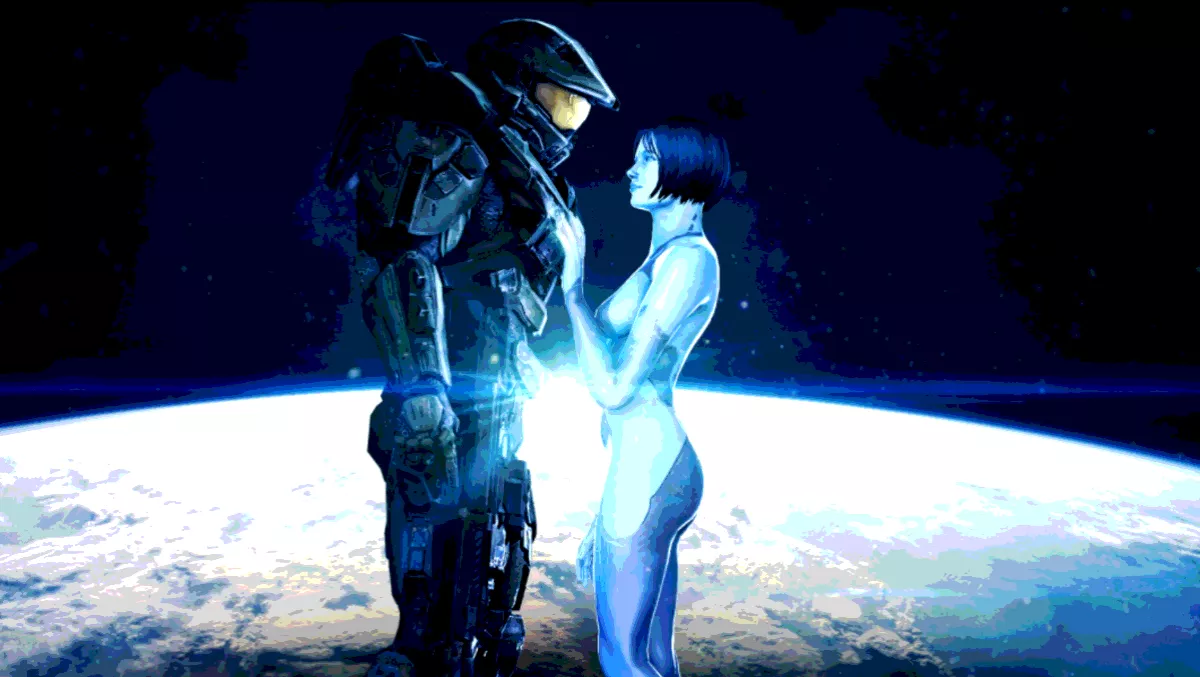 Cortana and Master Chief discuss their tenuous relationship
FYI, this story is more than a year old
I had the amazing opportunity to sit down with Jen Taylor and Steve Downes aka Cortana and Master Chief.
In the interview we discussed their favourite moments on the job, how they met and the tenuous relationship between the Chief and Cortana.
What has been your favourite experience while working on the Halo Saga?
Taylor: Well first of all, here we are in New Zealand, so we've been able to travel to some amazing places.
Downes: It has been an unexpected pleasure that we could have never anticipated.
How about in terms of working on the game?
Taylor: For me, I would say doing performance capture, because my background is as a theatre actor, so it felt like I was able to use all of my skills.
Downes: And you looked great in the suit.
Taylor: Yes! I looked fantastic! But yes that was a wonderful day.
Downes: Really my favourite experience was being able to work with Jen in the studio at the same time, it was an unexpected uncommon pleasure. It just made it all so much more fun, challenging and exciting.
Taylor: That was only for Halo 4 sadly. We live in different towns so it's hard for them to get the two of us in the same studio. We never even met each other until the ten year anniversary, they had this big party at Pax and we met in some random hotel lobby.
Downes: That was funny, to be honest with you our meeting was probably not really required up until Halo 4. At that point, the story got a little more complicated and it was good being able to bounce off each other.
Are you guys fans of sci-fi yourselves?
We love sci-fi!
So hard question up next, other than Halo what's your favourite sci-fi universe?
Taylor: I'm a huge Firefly fan, I also like Star Wars. I was just telling Nathan that I was going to name my dog Reynolds and his response was, "That would have been unlucky for your dog."
Downes: On my end definitely 2001 A Space Odyssey, it was, is and always will be my favourite film. It's amazing how well it was made, even if you watch it today, it's a visually spectacular film. That's especially astounding because they had no SGI when it was made, only practical effects.
Do you think Cortona would feel threatened by her windows 10 counterpart?
Taylor: *Laughs* No! Not at all.
Downes: There's not much that threatens her.
Taylor: I think that Cortana in the video games has so much power that there isn't much that scares her.
Downes: It's becoming a bit of a problem. We're having a few issues, but it happens in the best of relationships.
Who would win in a fight, Master Chief, Batman or Darth Vader?
Downes: Is there really a question there?
Taylor: Oh yeah! Darth Vader, no problem.
Downes: Nope, I think the Chief could take him.
Taylor: His mind is more powerful than your gun Chief.
Downes: Well let's arrange it then, Darth versus the Chief, you can guess who my money will be on.
Name your favourite fan interaction.
Taylor: It's such a pleasure meeting everyone, what always fascinates me is little drawings and personal gifts we get.
Downes: I have a whole room dedicated to stuff fans have gifted me at conventions, my favourite being a Master Chief made entirely out of duct tape. It was perfect, colour correct made out of different coloured tape. It was just the coolest gift.
Taylor: We don't get to meet fans often and It is always incredibly gratifying when people tell you how much they love the product you work on and how much it has affected their lives in a way that's positive. We've had people come up to us and tell us that the game saved their lives.
Downes: It's incredible to know that you've made a difference, doesn't matter how small, in someone else's life.
Related stories
Top stories