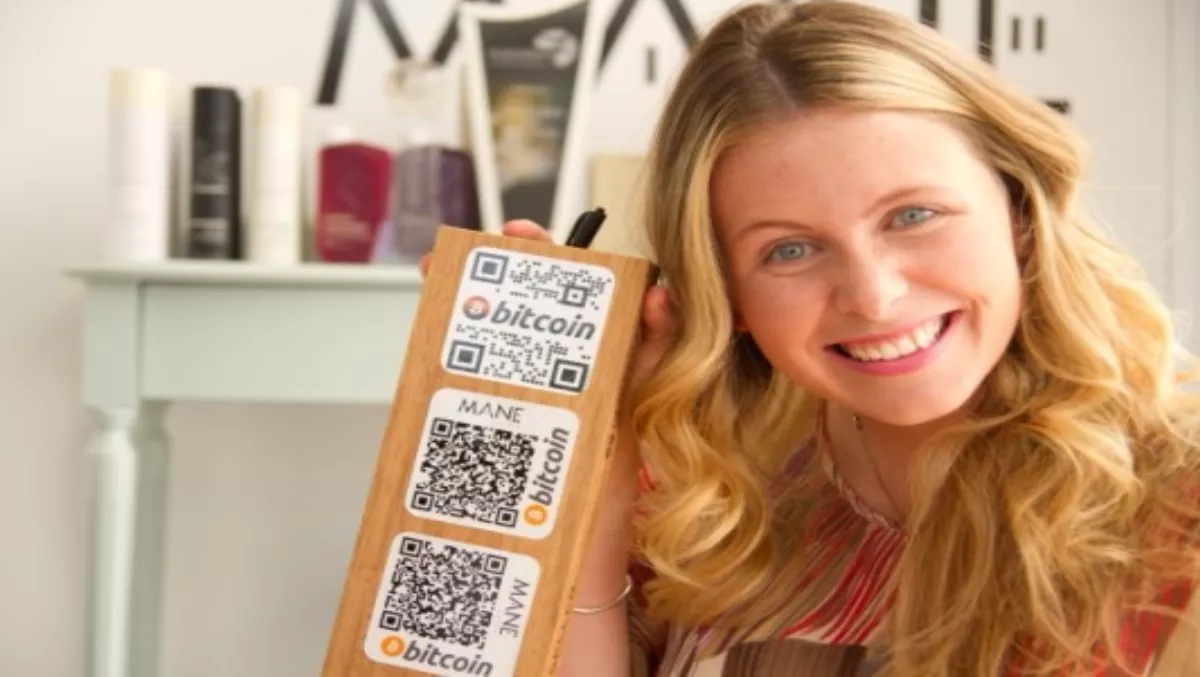 Cut, blow dry and Bitcoin for Wellington hair salon...
FYI, this story is more than a year old
Wellington hair salon Mane Salon is now accepting the new virtual currency Bitcoin as a means of payment, becoming New Zealand's first hair salon to do so.
From today customers can use Bitcoin, just as they would if they were paying cash.
"As soon as we started offering customers complementary Wi-Fi last year, we saw for ourselves how customers love using their smart devices while in the salon, and one of our customers showed us how she could use her Smartphone to make payments using Bitcoin - we were blown away how easy it was," says Summer Bouzaid, manager, Mane Salon.
Mane Salon Owner Janine Weatherley rang her salon's bank ANZ, to ask how Mane Salon could add Bitcoin to existing creditcard and EFTPOS payment arrangements.
"Our account manager didn't seem know what Bitcoin was - I was quite surprised so I got my husband who is an IT consultant to setup Bitcoin for us," she says.
Stylists have been trained on how to accept Bitcoins, and Bitcoin stickers with the company's QR code placed on stylist mirrors, on its website and around the counter area to encourage customers to pay via Bitcoin.
Mane Salon choose to outsource the most critical component of the solution, the Bitcoin wallet to an external 3rd party, www.blockchain.info, which means Bitcoins are held in a secure location, away from the salon and point-of-sale PC.
As soon as a customer pays an email arrives informing the receptionist that the transaction has been successful. This usually arrives within a few seconds of the payment being sent.
"It's so simple, we hope to be able to reduce our creditcard processing fees and our dependence on the bank, as well as well as simplify cash handling – I really hope Bitcoin takes off and our adoption plays a small role in its success," Weatherley adds.
"Despite recent adverse publicity about Bitcoin we're getting right behind this new payment method and we'll be sharing our Bitcoin experience via our Facebook page to help other small businesses adopt it for themselves."
On a busy month Mane can incur in excess of $450 in bank fees for processing customers' creditcard transactions, in addition to $30 per month to rent a payment terminal.
Related stories
Top stories