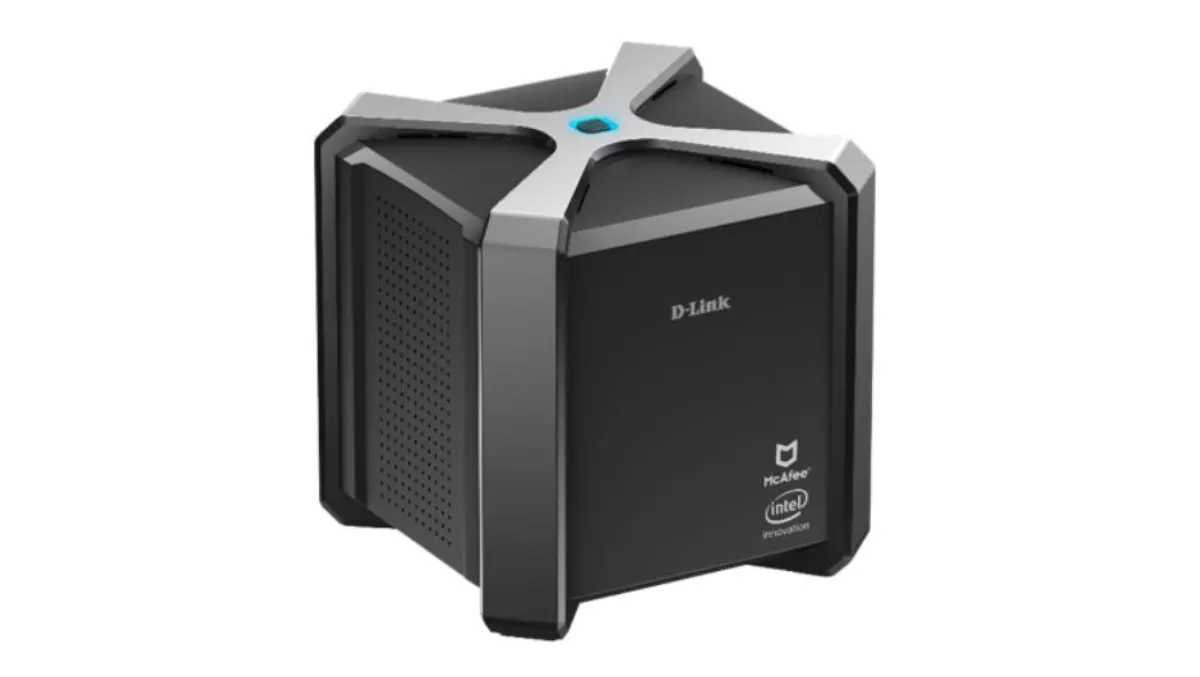 D-Link and McAfee team up on router with integrated endpoint protection
Tue, 9th Jan 2018
FYI, this story is more than a year old
D-Link and McAfee have announced the D-Link AC2600 Wi-Fi router powered by McAfee (DIR-2680), an all-in-one solution that automatically increases security for devices on the home network and addresses the need for online security as enterprise and consumers become increasingly connected.
The comprehensive solution includes D-Link's high-performance dual-band 802.11ac router with MU-MIMO technology that enhances network capacity and efficiency for users, McAfee Secure Home Platform that automatically protects all devices connected to the network, and the Intel Home Wi-Fi Chipset WAV500 Series to deliver robust Wi-Fi connectivity to numerous connected devices at the same time, running a range of high-bandwidth applications.
The number of connected devices in the home and in the office has skyrocketed – from tablets and gaming consoles to IP surveillance cameras, smart door locks, and more.
By 2020, Gartner estimates there will be 20 billion connected things, and their role and influence are set to dramatically increase over the next 10 years1.
They've also raised a new crop of security issues, as Internet of Things (IoT) devices are subject to attacks just like any other connected device like a PC or smartphone.
The new D-Link AC2600 Wi-Fi Router Powered by McAfee immediately and automatically helps secure all connected devices at the network level in a home, including non-display IoT devices, providing an additional layer of protection from potential hackers and for users using devices and accessing online content.
"We're on the forefront of preventing and fighting cybercrime as consumers need to feel safe and protected as cyber threats continue to rise," says McAfee consumer business group executive vice president John Giamatteo.
"Our partnership with D-Link helps consumers benefit from both increased connectivity and peace of mind knowing that their connected devices are protected.
McAfee's Global Threat Intelligence features adaptable machine learning that protects by preventing, detecting, and correcting malicious malware and attacks, which enables a safer internet browsing experience for consumers.
Designed for families and smart homeowners looking for the ultimate home networking without sacrificing privacy and security, the DIR-2680 keeps connected devices safer from unwanted intrusions and thefts.
Additionally, comprehensive parental control features provide customised protection for children in the household. The DIR-2680 is easily set up with the D-Link Wi-Fi app and can be managed from anywhere with the McAfee Secure Home Platform app
"As the number of connected devices in homes increases, consumers are increasingly concerned about online security threats. D-Link teamed up with McAfee and Intel to address these concerns with a powerful, easy to manage, all-in-one solution," says D-Link ANZ MD Graeme Reardon.
Intel connected home division vice president and general manager Dan Artusi says, "As consumers bring more devices and connected activities into their homes, they expect reliable, secure connectivity.