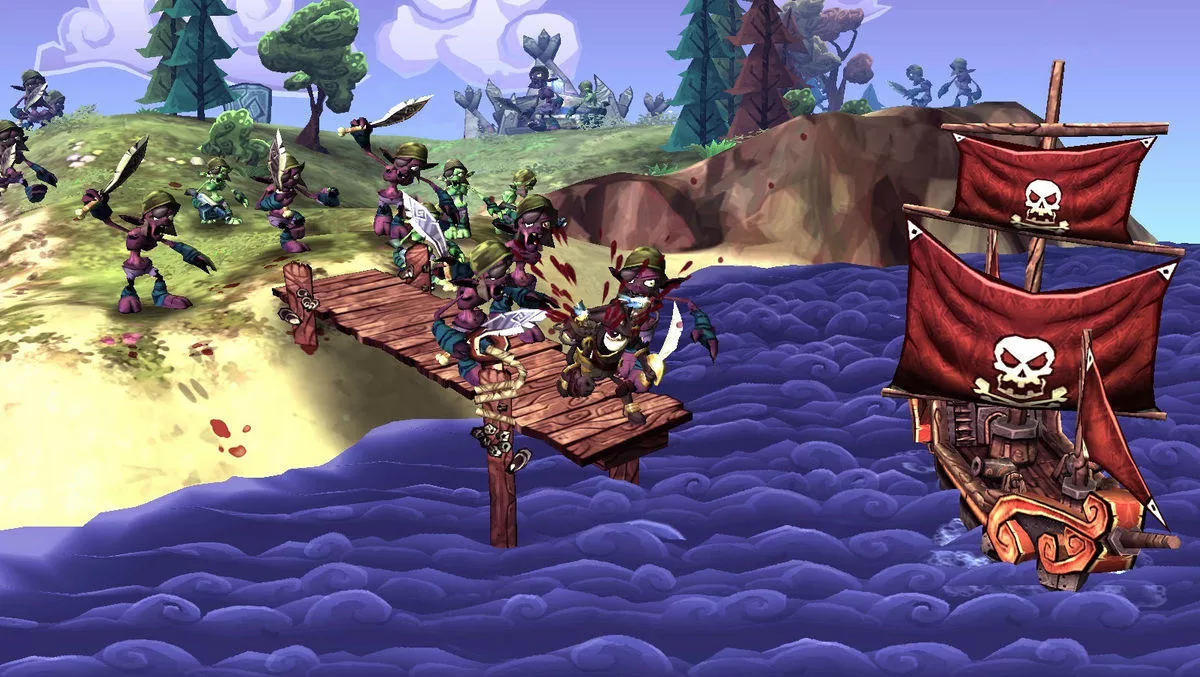 DeathSpank sequel announced
By Contributor,
Tue 24 Aug 2010
FYI, this story is more than a year old
Electronic Arts has announced DeathSpank: Thongs of Virtue, the follow-up to the last month's downloadable action RPG DeathSpank.
"Featuring the trademark humour found in the original, Thongs of Virtue centres on DeathSpank's journey through a massive war-torn land," reads the press release from EA. " Explore the North Pole and the high seas to locate six mystical thongs to bring peace and harmony to the universe."
"Bigger, longer, harder - these were the words that drove us while we created the follow-up to our introduction to the DeathSpank universe," said Vlad Ceraldi, director of game development for Hothead Games. "In T.O.V. we're taking action RPG fundamentals and adding loads of new creatures, environments, weapons and characters while continuing to push the envelope with our signature humour."
DeathSpank: Thongs of Virtue will be available for download in New Zealand from PlayStation Network and the Xbox LIVE Marketplace for NZ$24.95 and 1200 Microsoft Points respectively.